Sunday November 28, 2010 11:52 am
This Week on TV (11/29-12/5)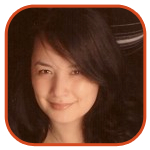 Tweet
Posted by Veronica Santiago Categories: Action, Animation, Comedy, Drama, Food & Home, Prime Time, Reality, Sci-Fi/Horror, Specials, ABC, Bravo, Cable, CBS, NBC, The CW, Grey's Anatomy, Video,
(Make sure to check out TV Envy's Programming Schedule.)
MONDAY (11/29)
90210 (CW, 8 P.M.): "Dixon and Annie sign Debbie up for online dating, but she ends up with Ryan during a date." The dating pool in their zip code is surprisingly small.
Giuliana & Bill (Style, 10 P.M.): "Giuliana encourages her niece to be a model and the encounter rekindle's Giuliana's desire to become a mom." She never quite understood the whole 'Stage Mom' thing until now.
Hoarders (A&E, 10 P.M.): "A husband sleeps in his car because his wife's hoarding is so bad that he has no room in the house." The first husband in is the first husband squeezed out.
TUESDAY (11/30)
No Ordinary Family (ABC, 9 P.M.): "Jim and Stephanie's plans for a romantic evening to celebrate their 18th anniversary go up in smoke when they harness their superpowers to go up again." That's one way to bring fire back into a relationship.
Running Russell Simmons (Oxygen, 10 P.M.): "Russell and his posse journey to Los Angeles to launch their rap-themed game and visit Russell's children." He'll take care of the game while his posse handles the children.
Victoria's Secret Fashion Show (CBS, 10 P.M.): "Katy Perry and Akon perform as supermodels Adriana Lima, Alessandra Ambrosio, Rosie Huntington-Whiteley, Candice Swanepoel, Chanel Iman, Erin Heatherton, Lily Aldridge and Behati Prinsloo take the runway to showcase the company's latest lingerie." To call this a "teenage (boy's) dream" would be an understatement.
WEDNESDAY (12/1)
Ghost Hunters (Syfy, 9 P.M.): "The team seeks the ghost of the man who built Rhodes Hall with help from The Real Housewives of Atlanta." A preview of Kim Zolciak singing "Google Me" will get the spirit screaming.
The Whole Truth (ABC, 10 P.M.): "A philandering dentist is murdered (in his chair, no less), and his wife is accused of the crime." His days of drilling other women are officially over.
Top Chef All-Stars (Bravo, 10 P.M.): "Season 8 opens with 18 past contestants returning to compete in New York City-based culinary heats. They are challenged to re-create the ill-fated dish that caused their elimination during their previous stint on their show." The biggest challenge: Finding judges willing to eat the dishes again.
THURSDAY (12/2)
Community (NBC, 8 P.M.): "The group go to a bar to celebrate Troy's 21st birthday. Annie gets into character based on her fake ID." Pretending to be "Trudy Campbell" will require a 1960's housewife makeover.
Grey's Anatomy (ABC, 9 P.M.): "Derek takes Cristina on a fishing trip to escape her troubles despite Meredith's objections." If anyone deserves a fishing trip, it's the wife who had the miscarriage.
The Real Housewives of Beverly Hills (Bravo, 10 P.M.): "Camille celebrates her husband's Tony nomination by embarking on a no-holds-barred shopping spree." Cheers!
FRIDAY (12/3)
Supernanny (ABC, 8 P.M.): "Jo helps a couple who have trouble sticking with a consistent disciplinary plan for their three boys (ages 6, 4 and 21 months) since they relocate often -- including four moves this year, and the possibility of another -- due to a parent's job." Every time dad leaves, the family always manages to find him.
What Not to Wear (TLC, 9 P.M.): "A 47-year-old theater manager gets a makeover." The buttery fragrance men love so much will remain untouched.
CSI: NY (CBS, 9 P.M.): "Mac investigates when a department-store manager is murdered and his body is found in a holiday display window." That was one black Friday.
SUNDAY (12/5)
The Simpsons (FOX, 8 P.M.): "An edgy, dysfunctional Christmas with the Simpsons features some disturbing twists. Martha Stewart has a voice cameo, and Katy Perry appears in a live action segment with puppets of the Simpsons." For Christmas, these puppets requested their own cleavage-filled play date with Perry.
The Cleveland Show (FOX, 8:30 P.M.): "Cleveland organizes a charity Beer Walk among his friends at the Broken Stool after Donna complains about his laziness." To train for the event, he started with mini-walks to his fridge -- then the grocery store -- for beer.
The Hasselhoffs (A&E, 10 P.M.): "In the opener of a series following the life of David Hasselhoff and his two daughters, Taylor and Hayley, David visits Taylor in Arizona to persuade her to stay in school and Hayley gets a role on a TV series." The good news? Hayley's show (Huge) lasted longer than her dad's run on Dancing with the Stars.
Related Tags:
90210, adriana lima, akon, alessandra ambrosio, behati prinsloo, candice swanepoel, chanel iman, cleveland show, community, csi new york, csi ny, csi: new york, csi: ny, david hasselhoff, erin heatherton, ghost hunters, giuliana & bill, giuliana and bill, greys anatomy, hasselhoffs, hayley hasselhoff, hoarders, katy perry, lily aldridge, martha stewart, no ordinary family, real housewives of beverly hills, rosie huntington whiteley, rosie huntington-whiteley, running russell simmons, sidefeatured, simpsons, supernanny, syfy, television programming, television schedule, the cleveland show, the hasselhoffs, the real housewives of beverly hills, the simpsons, the whole truth, this week on tv, top chef, top chef all stars, top chef all-stars, tv programming, tv schedule, victoria's secret, victoria's secret, victoria's secret, victoria's secret, victoria's secret, victoria's secret, victoria's secret, victoria's secret, victoria's secret, victoria's secret fashion show, victoria's secret fashion show, victoria's secret fashion show, victoria's secret fashion show, victorias secret, victorias secret fashion show, what not to wear, whole truth
© Gear Live Media, LLC. 2007 – User-posted content, unless source is quoted, is licensed under a Creative Commons Public Domain License. Gear Live graphics, logos, designs, page headers, button icons, videos, articles, blogs, forums, scripts and other service names are the trademarks of Gear Live Inc.