Sunday November 16, 2008 6:17 pm
This Week on TV (11/17-11/23)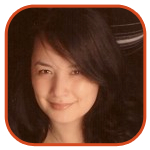 Tweet
Posted by Veronica Santiago Categories: Award Shows, Comedy, Daytime, Drama, Games, Music, Prime Time, Reality, Sci-Fi/Horror, Specials, Talk Shows, ABC, Bravo, Cable, CBS, FOX, MTV, NBC, Showtime, Syndication, The CW, 24, ER, Oprah Winfrey Show, Prison Break, The Office,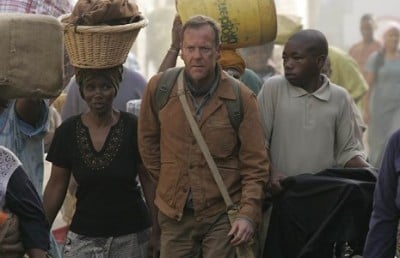 (You can view TV Envy's Fall Television Programming Schedule here.)
MONDAY (11/17)
Gossip Girl (CW, 8pm): "Cyrus (Wallace Shawn) implements changes to the Waldorf Thanksgiving traditions, which upsets Blair." The introduction of iocane powder is always a controversial decision.
Jon & Kate Plus 8 (TLC, 9pm): "Jon and Kate renew their vows in an intimate Hawaiian ceremony." Wait a second - that wedding hasn't happened yet? They've been milking that cow for weeks!
Prison Break (FOX, 9pm): "T-Bag's boss at GATE makes him a tempting offer." Please don't let it be a season renewal.
My Own Worst Enemy (NBC, 10pm): "Edward makes a risky deal with a KGB agent to find information on his past." Edward better hurry up. He only has a few chances left to get it all figured out.
TUESDAY (11/18)
The Biggest Loser: Families (NBC, 8pm): "A 1980's-themed challenge changes the players' clothes and workouts." Oh dear. Those Jane Fonda aerobics outfits are seriously unforgiving.
NCIS (CBS, 8pm): "The team is forced to play a treacherous war game that brings a startling revelation to light." After a few hundred rounds of Tic-Tac-Toe with the computer, they realize the game can never be won.
90210 (CW, 8pm): "With their half-brother in town, Annie and and Naomi call a truce to deal with his unexpected presence." A truce? Could this show be any less Gossip Girl?
The Real Housewives of Atlanta (Bravo, 10pm): Season finale. "Sheree, humbled by her first fashion show, seeks advice from designer and Project Runway contestant Mychael Knight." Tip #1: Don't call your yourself a designer in front of someone who can actually sew.
WEDNESDAY (11/19)
Oprah (syndicated): "Brad Pitt and Cate Blanchett discuss The Curious Case of Benjamin Button." Only five minutes of the show will actually be devoted to the film. The remaining time will be used to address Jennifer Aniston's "uncool" remark.
Law & Order (NBC, 10pm): "A young man's murder is linked to a woman who escaped from a polygamist cult." Turns out the whole thing was an accident. She didn't mean to whip him with the braid.
CSI: NY (CBS, 10pm): "Two people named Mac Taylor are killed in a two-week span, and Mac and 15 others with the same moniker come together to find the murderer before he strikes one of them." Yeah, right. Like they could really destroy the Terminator.
Parking Wars (A&E, 10:30pm): "A woman tries to get her car that was towed while she was in labor." Thankfully, she has the newborn she can bring in as a receipt.
THURSDAY (11/20)
The Vanishing Frog (Animal Planet, 8pm): "Jeff Corwin hosts the documentary about a deadly fungus that is killing frogs and other amphibians worldwide and what can be done to save the species." Letting schoolkids dissect those things now seems kind of wrong.
The Office (NBC, 9pm): "Tension boils over when a mysterious someone leaves a culinary mess in the office microwave." There's a special place in H-E-double hockey sticks for the offenders who keep doing that.
ER (NBC, 10pm): "Gates' obsession with a missing war hero frustrates Sam." Why am I getting the feeling that Sam will find any excuse not to be happy?
50 Cent: The Money and the Power (MTV, 10pm): "Tensions arise when the teams participate in a challenge to develop and market a rap artist." Knowing the correct number of gold chains to provide budding rappers can be quite stressful.
FRIDAY (11/21)
Everybody Hates Chris (CW, 8pm): "Chris is asked out on a date by the nerdiest girl in school, whom everyone calls "Big Bird," and he accepts her invitation to prevent her feelings from being hurt." Who wouldn't love the chance to be called Snuffleupagus?
Deal or No Deal (NBC, 8pm): "A barber from Ohio plays for $2 million and receives a special offer from NBA star Kobe Bryant." Kobe Bryant + suitcase models = potential new ring for wife Vanessa.
Ghost Whisperer (CBS, 8pm): "Melinda is moved by a man who has amnesia and tries to help him regain his memory." Unfortunately, visions of I Know What You Did Last Summer come flooding back.
Lipstick Jungle (NBC, 10pm): "Wendy stresses out while preparing Thanksgiving dinner for her mom, Josie, Sal and the rest of her family." Sadly, she also has one less thing to be thankful about this year.
SUNDAY (11/23)
American Music Awards (ABC, 8pm): "Slated performers include Miley Cyrus, the Jonas Brothers and Taylor Swift." This has potential backstage drama written all over it.
24: Redemption (FOX, 8pm): Two-hour movie. "Jack is working at a school in Africa where he is asked to prevent a warlord from drafting children into his marauding militia." Bauer's already had more than a year off. It's time for him to get back to work.
A Colbert Christmas: The Greatest Gift of All! (Comedy Central, 10pm): "Stephen Colbert must alter his Christmas plans when he's trapped in his upstate New York cabin by a bear, but he manages to get by with a little help from his friends." I wonder if Sarah Palin might be willing to help him out.
Californication (Showtime, 10pm): "Hank does the unthinkable (for him) and turns down an offer of sex." It's nice to see that his therapy has paid off.
Related Tags:
24, 24 redemption, 24: redemption, 36th annual amas, 36th annual american music awards, 50 cent, 50 cent the money and the power, 50 cent: the money and the power, 90210, a colbert christmas, a colbert christmas the greatest gift of all, a colbert christmas: the greatest gift of all, amas, american music awards, animal planet, biggest loser, brad pitt, californication, cate blanchett, csi new york, csi ny, csi: new york, csi: ny, deal or no deal, er, everybody hates chris, ghost whisperer, gossip girl, jeff corwin, jon & kate plus 8, jon and kate plus 8, law & order, law and order, lipstick jungle, my own worst enemy, mychael knight, ncis, oprah, parking wars, prison break, stephen colbert, television programming, the biggest loser, the biggest loser families, the biggest loser: families, the office, the real housewives of atlanta, the vanishing frog, this week on tv, tv scheduled, vanishing frog
© Gear Live Media, LLC. 2007 – User-posted content, unless source is quoted, is licensed under a Creative Commons Public Domain License. Gear Live graphics, logos, designs, page headers, button icons, videos, articles, blogs, forums, scripts and other service names are the trademarks of Gear Live Inc.