Sunday November 9, 2008 6:02 pm
This Week on TV (11/10-11/16)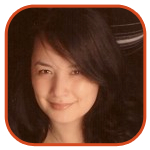 Tweet
Posted by Veronica Santiago Categories: Award Shows, Comedy, Drama, Games, Music, Prime Time, Reality, Specials, ABC, Bravo, Cable, FOX, MTV, NBC, America's Next Top Model, ER, Prison Break,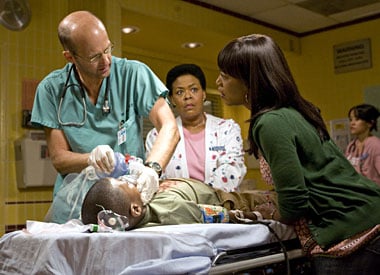 (You can view TV Envy's Fall Television Programming Schedule here.)
MONDAY (11/10)
Chuck (NBC, 8pm): "Chuck chances upon his ex-flame (Jordana Brewster) and embellishes his status in life to impress her." We're talking about a girl who starred in D.E.B.S.. He shouldn't try too hard.
Prison Break (FOX, 9pm): "Gretchen gives Michael the rest of the bird book, but he suffers another seizure after deciphering it." That pretty much sums up my feelings about bird books as well.
Samantha Who? (ABC, 9:30): "Sam is sentenced to community service, where she meets a troubled young woman (Mary-Kate Olsen) and decides to help turn her life around." Sam has now become the better-looking version of Earl Hickey.
17 Kids and Counting (TLC, 10pm): "Jinger takes her driving test; the family celebrates Michelle's birthday and responds to viewer questions." Uhh, I have a question. Jinger? Seriously?
TUESDAY (11/11)
Man Caves (DIY, 9pm): "A basement is turned into a ski lodge with a waterless urinal and a fireplace." Waterless urinal? I guess that's one way to keep women out of the "man" cave.
Paris Hilton's My New BFF (MTV, 10pm): "In Las Vegas, Paris challenges the remaining ladies to pick up some men to bring back to the mansion." The phrase "Would you like to meet my friend, Paris Hilton?" should come in handy.
Blush: The Search for the Next Great Make-up Artist (Lifetime, 10pm): Series premiere. "A reality competition featuring makeup artists vying for a cosmetics-company contract, among other prizes." What's next? The search for the country's best nail tech?
Law & Order: SVU (NBC, 10pm): "Stabler and Munch go to a high school to investigate the death of a student and come across a chastity club and a group of girls involved in a pregnancy pact." I'd like to assume that these are two separate groups, but we are talking about SVU.
WEDNESDAY (11/12)
42nd Annual CMA Awards (ABC, 8pm): "Brad Paisley and Carrie Underwood host the event from Nashville's Sommet Center." I used to like Carrie Underwood—until she interfered with my episodes of Pushing Daisies.
America's Next Top Model (CW, 8pm): "Paulina gives the ladies tip on how to model with objects, such as fish and toilet paper." Having seen Marjorie in the bathroom stall, I think that girl should have this challenge in the bag.
Estate Panic (Sci Fi, 10pm): Series premiere. "An indoor flood, a garden threat and a diminishing room challenge the contestants when they vie for cash hidden in an obstacle-laden mansion." A garden threat? Does a large flower cry out "Feed me, Seymour, feed me!"?
Top Chef: New York (Bravo, 10pm): Season 5 premiere. "Their inaugural challenge: to serve up dishes based on ethnic flavors of the city's various districts." If the producers were smart, they'd milk this same challenge every week. The possibilities are endless!
THURSDAY (11/13)
Kitchen Nightmares (FOX, 8pm): "After his staff turns against him and Ramsay offers criticism, the restaurant owner gets so angry he shuts the place down himself." Unfortunately, this doesn't keep Chef Ramsay from calling him a "donkey."
Grey's Anatomy (ABC, 9pm): "New surgeon Virginia Dixon (Mary McDonnell) brings rules and order to the ER." Word has it she Stands With a Fist.
30 Rock (NBC, 9:30pm): "Liz and Jenna receive a visit from their pal (Jennifer Aniston), a romantic prowler who sets her sights on landing Jack." Sadly, even Jennifer's work life revolves around men.
ER (NBC, 10pm): " Dr. Greene (Anthony Edwards) returns in flashback as Banfield recalls his heroics in caring for her son years earlier." NOTE TO SELF: Get fresh box of Kleenex ready.
FRIDAY (11/14)
Supernanny/Super-Manny (ABC, 9pm): "Child therapist Mike Ruggles pinch-hits for Jo Frost when a California couple needs help with their three daughters." Who could blame Jo for needing a mental leave of absence?
Crusoe (NBC, 9pm): "Crusoe has a crisis of conscience when he considers stealing a boat from cannibals who bring captives to the island." Steal or be eaten - that's my philosophy.
What Not to Wear (TLC, 9pm): "The host helps a woman who is afraid of change and has had the same style for 20 years." Why would she need any help? She's back in style!
Lipstick Jungle (NBC, 10pm): "Victory is distraught about her love life, so Wendy and Nico take her to a spa to cheer her up." Although I'm not a fan of the show, I suddenly find myself wanting to be Wendy and Nico's friend.
SUNDAY (11/16)
Total Finale Live (MTV, 8pm): "Performances, interviews and retrospective clips celebrate the finale of Total Request Live." Funny, no mention of any videos here.
Rock of Love Charm School with Sharon Osbourne (VH1, 9pm): "Sharon stages a wine, cigar and liquor tasting, then gives the contestants a sobriety test and challenges them to shoot a PSA on the dangers of drinking." Isn't this a form of entrapment?
The Pick-up Artist 2 (VH1, 10pm): "Contestants try to pick up women in a grocery store." Nothing spells single and desperate like a pint of ice cream, a copy of Us Weekly and a bottle of wine.
Half Man, Half Tree (Disc Health, 10pm): "Profiling Dede Kosawa, whose body is covered in bark-like growths due to a rare medical condition." If you need a reason to be thankful this holiday season, watch this program. It is beyond words.
Related Tags:
17 kids and counting, 2008 cma awards, 2008 cmas, 30 rock, 42nd annual cma awards, americas next top model, anthony edwards, antm, blush, blush the search for the next great makeup artist, blush: the search for the next great make-up artist, brad paisley, carrie underwood, charm school, chuck, cma, cma awards, cmas, county music association awards, crusoe, dede kosawa, diy, er, estate panic, greys anatomy, half man half tree, jennifer aniston, jordana brewster, kitchen nightmares, law & order svu, law & order: svu, law and order svu, lifetime, lipstick jungle, man caves, mary kate olsen, mary mcdonnell, mary-kate olsen, mike ruggles, paris hilton, paris hilton's my new bff, paris hiltons my new bff, prison break, rock of love charm school, rock of love charm school with sharon osbourne, samantha who, sharon osbournce, sidefeatured, super manny, super-manny, supermanny, supernanny, svu, the pick-up artist 2, the pickup arist 2, this week on tv, tlc, top chef, top chef new york, top chef: new york, total finale live, total request live, trl, tv programming, tv schedule, virginia dixon, what not to wear
© Gear Live Media, LLC. 2007 – User-posted content, unless source is quoted, is licensed under a Creative Commons Public Domain License. Gear Live graphics, logos, designs, page headers, button icons, videos, articles, blogs, forums, scripts and other service names are the trademarks of Gear Live Inc.