Sunday October 24, 2010 11:31 am
This Week on TV (10/25-10/31)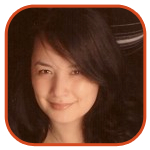 Tweet
Posted by Veronica Santiago Categories: Comedy, Drama, Prime Time, Reality, Sci-Fi/Horror, ABC, Bravo, Cable, CBS, NBC, The CW, Apprentice, The - Donald, Desperate Housewives, Video,
(Make sure to check out TV Envy's Programming Schedule.)
MONDAY (10/25)
Little People, Big World (TLC, 8 p.m.: "Matt has a large replica of Noah's Ark brought to the farm, despite Amy's protests." At least he'll have something to sleep in.
Gossip Girl (CW, 9 p.m.): "Jenny returns to the Upper East Side when she gets a chance to meet Tim Gunn (appearing as himself)." Taylor Momsen together with Tim Gunn? This concerns me.
The Real Housewives of Atlanta (Bravo, 10 p.m.): "Mired in marital problems, NeNe looks to cheer herself up---through plastic surgery." So Kim slept with a woman and NeNe got a nose job. Big deal, call it a day, keep it moving.
TUESDAY (10/26)
Dirty Jobs (Discovery, 9 p.m.): "Mike tries to evade and outsmart a team of bloodhounds while posing as a stand-in fugitive in Texas." Face it -- there's no escaping Dog the Bounty Hunter.
Little Couple (TLC, 10 p.m.): "Jen spends a day browsing dog adoption Web sites, while Bill keeps busy with housework." You read that correctly: she is surfing the web while he is taking care of the home.
The Good Wife (CBS, 10 p.m.): "A massage therapist accuses a Nobel Peace Prize winner of sexual assault, but Alicia and the firm's partners aren't sure if they want to take the case." They're not sure if they're ready for the inconvenient truth.
WEDNESDAY (10/27)
Mythbusters Buster's Cut (Discovery, 8 p.m.): "Gunfire myths, including claims that a shooter can cause a bullet's trajectory to curve, are tested." Hellooo, we've all seen Wanted -- we know it can be done.
Better With You (ABC, 8:30 p.m.): "Mia finds a mysterious videotape among Ben's things and wonders whether she should sneak a peek at it." Now, if she could only find one of those VCR things people play tapes in ...
The Whole Truth (ABC, 10 p.m.): "A famous fashion designer (Annabella Sciorra) is charged with murdering her much-younger boyfriend, a model. It's the second time in three years that she has been accused of such a crime." Jungle fever can lead people to do crazy things.
THURSDAY (10/28)
$#*! My Dad Says (CBS, 8:30 p.m.): "Henry finds out that Ed and his neighbor (Charlie Robinson) have a long-standing feud, so he tries to broker a truce between them." He's already given up trying to fix his dad's relationship with George Takei.
Grey's Anatomy (ABC, 9 p.m.): "As a TV crew records hospital life six months after the shooting, the patient Mary (Mandy Moore) returns for the surgery she was to have that day." She's been eating ice chips for six months while waiting for a new appointment.
The Apprentice (NBC, 10 p.m.): "The candidates must attract potential Broadway investors to an up-and-coming stage musical, but the task may flop when a project manager lacks theater knowledge and one candidate is haunted by the past." Apparently something really Wicked happened to this person a few years back.
FRIDAY (10/29)
Smallville (CW, 8 p.m.): "Upset with Clark's well-intended meddling, Lois insists she can protect herself, but soon ends up in danger when she becomes stranded with a flat tire." In her defense, she had AAA. She just forgot to charge her cell phone.
Medium (CBS, 8 p.m.): "Doom looms when Allison's visions flash to a specific future time. She soon fears that a catastrophic event will take place then, but she has neither the know-how or the power to prevent it." Even she thinks a divorce between her brother and Courteney Cox is inevitable.
Teach: Tony Danza (A&E, 10 p.m.): "Danza catches two students cheating on a test." It's time for him to show them who's the boss.
SUNDAY (10/31)
Desperate Housewives (ABC, 9 p.m.): "As Halloween nears, Susan tells Mike about Va-Va-Broom." She figured it was about time he was due some more screen time the truth.
Brothers & Sisters (ABC, 10 p.m.): "When Kevin's relationship with Scotty is rocked by the latter's infidelity, the entire family is drawn into a dramatic confrontation." Making matters worse? He cheated on Kevin with Sienna Miller.
The Walking Dead (AMC, 10 p.m.): Series premiere. "The survivors of a world overrun with zombies are followed in this horror series." Turns out it was just a large flash mob reenacting Michael Jackson's "Thriller" video.
Related Tags:
#* my dad says, amc, annabella sciorra, apprentice, better with you, bleep my dad says, brothers & sisters, brothers and sisters, charlie robinson, desperate housewives, dirty jobs, good wife, gossip girl, greys anatomy, little couple, little people big world, mandy moore, medium, mythbusters buster's cut, mythbusters buster's cut, mythbusters buster's cut, mythbusters busters cut, real housewives of atlanta, s**t my dad says, shit my dad says, sidefeatured, smallville, stuff my dad says, teach tony danza, teach: tony danza, television programming, television schedule, the apprentice, the good wife, the real housewives of atlanta, the walking dead, the whole truth, this week on tv, tim gunn, tony danza, tv programming, tv schedule, walking dead, whole truth
© Gear Live Media, LLC. 2007 – User-posted content, unless source is quoted, is licensed under a Creative Commons Public Domain License. Gear Live graphics, logos, designs, page headers, button icons, videos, articles, blogs, forums, scripts and other service names are the trademarks of Gear Live Inc.