Sunday October 21, 2007 10:33 pm
This Week On TV (10/22-10/28)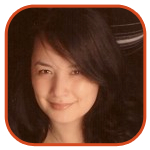 Tweet
Posted by Veronica Santiago Categories: Comedy, Daytime, Prime Time, Reality, Sci-Fi/Horror, Sports, Talk Shows, ABC, Cable, CBS, FOX, NBC, The CW, America's Next Top Model, Dancing With The Stars, Desperate Housewives, Heroes, House, My Name Is Earl, Prison Break, Scrubs, Survivor,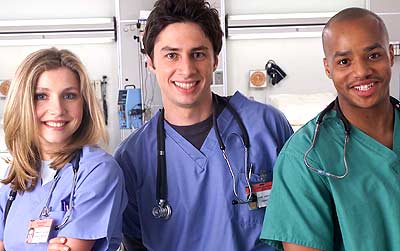 MONDAY (10/22)
**No new episode of Ellen today. She's still recovering from all the doggy drama**
Live With Regis and Kelly (ABC, syndicated): Jimmy Kimmel will be pulling double-duty this week as he fills in for Regis Philbin in NY and tapes his show in LA. (I'm guessing we'll still be seeing him on Dancing With The Stars as well.) If we're lucky, Guillermo will fill in for Gelman too.
Prison Break (FOX, 8pm): The show returns tonight after being preempted by baseball last week. What? You don't care either?
Heroes (NBC, 9pm): Many fans have been waiting for Kristen Bell's debut tonight. Unfortunately, she's one more new character I'll have to ignore.
TUESDAY (10/23)
The View (ABC, check local listings): Elizabeth Hasselbeck's last day before going on maternity leave. (That noise you heard was me squealing.)
House (FOX, 9pm): The show returns tonight with a patient that sees dead people. (Insert any Haley Joel Osment joke here.)
Damages (FX, 10pm): Season finale. Why was Ellen framed for murder? Hopefully the show will return next season so you can find out.
Tori & Dean: Inn Love (Oxygen, 10pm): Season finale. Just thinking about her potential fry business is making me hungry right now.
WEDNESDAY (10/24)
**Regular FOX programming will be interrupted by Major League Baseball coverage**
Phenomenon (NBC, 8pm): Illusionist Criss Angel and mentalist Uri Geller try and find the 'next great mentalist'. Now we know what Michael Jackson will be watching this week.
America's Next Top Model (CW, 8pm): Model Tyson Beckford teaches the ladies how to be a spokesperson. Wait a second—he speaks?
Bionic Woman (NBC, 9pm): 'Jaime gets a taste of college life when she goes under cover as a British transfer student to investigate a professor suspected of selling neural implants to terrorists.' If I haven't said it before, I'll say it now: I really miss Alias.
CSI: NY (CBS, 10pm): 'Mac travels into an internet-based virtual world to track a woman's killer.' Uhh, didn't we see this on Law & Order: SVU a few weeks ago?
THURSDAY (10/25)
**Regular FOX programming will be interrupted by Major League Baseball coverage**
My Name is Earl (NBC, 8pm): 'Joy gets herself into a messy situation with Catalina.' Men—I'll let you fill in the blanks.
Survivor: China (CBS, 8pm): 'The castaways dine on unusual Chinese delicacies.' Anything's better than another puzzle, right?
CSI: Crime Scene Investigation (CBS, 9pm): The team investigates the death of a boxer. (The writers were inspired by Floyd Mayweather's pathetic performance in the paso doble.)
Scrubs (NBC, 9:30): Season premiere!!!! Will J.D. ruin another relationship for Elliot?
Making Menudo (MTV, 10:30pm): Seriously—we're talking about the band, not the soup.
FRIDAY (10/26)
Moonlight (CBS, 9pm): 'Mick searches for a teen vampire who is preying on female escorts online.' Random thought. Does anyone remember when the soap opera, Port Charles, was overrun by vampires? Maybe he should check there.
Women's Murder Club (ABC, 9pm): 'Lindsay considers dating again; Claire tries to bring the romance back into her relationship.' I'm sorry—when did the ladies of Sex and the City start solving crimes?
Numb3rs (CBS, 10pm): 'Don and Charlie must uncover the motivation of the humanitarian thief.' Uhh, maybe it's because he's a humanitarian? Just a thought.
SATURDAY (10/27)
**Regular FOX programming will be interrupted by Major League Baseball coverage**
'Scary Movie' (NBC, 8pm): The Wayans Brothers return to the small screen with their 2000 film spoof.
SUNDAY(10/28)
**Regular FOX programming will be interrupted by Major League Baseball coverage**
Aliens in America (CW, 7:30pm): CW's Online Now has now been replaced by reruns of Aliens in America. If a series replacement happens and nobody notices, did it really happen at all?
Life is Wild (CW, 8pm): 'A monkey snatches Jesse's toiletry kit through the bathroom window.' (Just in case you were wondering why the ratings were in the toilet.)
Desperate Housewives (ABC, 9pm): Jesse Metcalfe makes a return to Wisteria Lane. Just when the show was starting to get good again.
Related Tags:
abc, aliens in america, americas next top model, antm, baseball, bionic woman, cable, cbs, comedy, criss angel, csi, csi ny, cw, damages, dancing with the stars, daytime, desperate housewives, drama, fox, friday, heroes, house, inn love, jesse metcalfe, jimmy kimmel, kristen bell, life is wild, live with regis and kelly, making menudo, mentalist, monday, moonlight, mtv, my name is earl, nbc, numb3rs, numbers, phenomenon, port charles, primetime, prison break, programming, reality competition, saturday, scary movie, scrubs, sunday, survivor, survivor china, syndicated, talk show, the view, this week on tv, thursday, tori & dean, tuesday, uri geller, vampires, wayans, wednesday, wisteria lane, womens murder club
© Gear Live Media, LLC. 2007 – User-posted content, unless source is quoted, is licensed under a Creative Commons Public Domain License. Gear Live graphics, logos, designs, page headers, button icons, videos, articles, blogs, forums, scripts and other service names are the trademarks of Gear Live Inc.