Sunday October 11, 2009 1:05 pm
This Week on TV (10/12-10/18)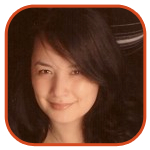 Tweet
Posted by Veronica Santiago Categories: Animation, Comedy, Drama, Food & Home, Prime Time, Reality, Sci-Fi/Horror, ABC, Bravo, Cable, CBS, FX, FOX, MTV, NBC, 30 Rock, Heroes, Nip/Tuck,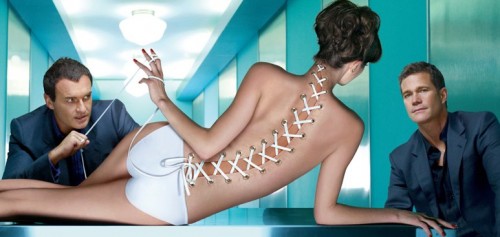 (Make sure to check out TV Envy's Programming Schedule.)
MONDAY (10/12)
Heroes (NBC, 8pm): "Sylar tries to remember who he was in the past." The creepy killer on a hit show?
Gone Too Far (MTV, 10pm): Series premiere. "This documentary series from Adam Goldstein (a.k.a. DJ AM) premieres as he travels to his hometown of Philadelphia to stage a surprise intervention with a 23-year-old heroin addict who won't go into rehab without a fight." Finally, something of substance from MTV.
The Rachel Zoe Project (Bravo, 10pm): Season finale. "More stress comes in the form of a disenchanted Taylor, who threatens to walk away from Team Zoe for good, triggering a relapse or Rachel's vertigo." Employees—you put them on a reality show, and they're still never satisfied.
TUESDAY (10/13)
I Didn't Know I Was Pregnant (Disc. Health, 9pm): "A woman goes to the hospital after a bad fall and learns she's pregnant and full-term." Ironically, she never would have known had her baby not kicked her to the ground.
18 Kids and Counting (TLC, 9pm): "Michelle helps Anna prepare the baby. The two visit Amy's doctor; later, they check out a consignment shop." Michelle's still using her used clothing.
Flipping Out (Bravo, 10pm): "Charged emotions are the result when Jeff threatens to replace loyal housekeeper Zoila, who's feeling undervalued." If you've seen that awful painting of her, you'd understand why.
WEDNESDAY (10/14)
Man v. Food (Travel, 10pm): "Adam Richman visits Rockies Diner in Boise, Idaho, where he attempts to finish at massive sandwich that weighs more than five pounds, plus a side of chili-cheese fries and and a 16-ounce shake." This special episode is being sponsored by Charmin.
Nip/Tuck (FX, 10pm): Season premiere. "Christian has news for Liz and the economic downturn has hit McNamara/Troy hard." Anesthesiologist Teddy Rowe will now be replaced with a cheaper, darker-haired version.
Destination Truth (Syfy, 10pm): "Josh searches the jungles of Peru for evidence of a gremlin-like creature with the help of Ghost Hunters International investigators Robb Demarest and Dustin Pari." The trick was hunting down the creature without exposing it to water.
THURSDAY (10/15)
Fringe (FOX, 9pm): "The Fringe division tries to decode dreams after going to Seattle to investigate a man's frightening visions that caused him to attack his boss." He wrongly believed the kitchen's Starbucks blend would be replaced with Folgers.
30 Rock (NBC, 9:30pm): Season premiere. "Liz and Pete search for new talent." I hear Casey Wilson and Michaela Watkins are now available.
Private Practice (ABC, 10pm): "Miranda Bailey (Chandra Wilson) arrives with a kidney patient, and Addison isn't the only Oceanside doctor who's happy to see her." She always brings presents - and ratings - with her.
FRIDAY (10/16)
Ugly Betty (ABC, 8pm): Season premiere. "Betty settles into her new job as an associate editor at Mode but clashes with her ex-boyfriend Matt, who's now her boss, and tries to stay a step ahead of Marc, who feels slighted by her promotion." But first, she must overcome the hurdle of being in a new time slot.
Dog Whisperer (Nat. Geog., 9pm): "A rescued Lab-mastiff mix named Cujo is aggressive like his movie namesake." Cesar Millan could have helped the dog, had he been able to get out of the car.
Numb3rs (CBS, 10pm): "Don investigates a series of murders that bear an eerie similarity to scenes from a soon-to-be-released movie." Promotions interns have been known to kill themselves for a raise.
SUNDAY (10/18)
The Simpsons (FOX, 8pm): "In Treehouse of Horror XX, Krusty invents a ghastly fast-food item that unleashes a plague of zombies." This explains my early morning drives for BK French Toast Sticks and Hash Browns.
Bridezillas (WE, 9pm): "A spoiled bride is barred from her own shower after screaming at a doorman." All the gifts without the lame party? Her plan worked perfectly.
Brothers & Sisters (ABC, 10pm): "Sarah returns from France and tries to keep Kitty s mind off her health problems with stories of her dalliance with an artist (Gilles Marini)." Gilles' abs are known to be a pleasant distraction.
Related Tags:
18 kids and counting, 30 rock, adam goldstein, adam richman, bridezillas, brothers & sisters, brothers and sisters, chandra wilson, destination truth, discovery health, dj am, dog whisperer, dustin pari, flipping out, fringe, gone too far, heroes, i didn't know i was pregnant, i didn't know i was pregnant, i didnt know i was pregnant, man v food, man v. food, man vs food, man vs. food, nip tuck, niptuck, numb3rs, numbers, private practice, rachel zoe project, robb demarest, sidefeatured, television schedule, the rachel zoe project, the simpsons, this week on tv, tv programming, ugly betty
© Gear Live Media, LLC. 2007 – User-posted content, unless source is quoted, is licensed under a Creative Commons Public Domain License. Gear Live graphics, logos, designs, page headers, button icons, videos, articles, blogs, forums, scripts and other service names are the trademarks of Gear Live Inc.