Monday January 7, 2008 1:23 am
This Week on TV (1/7-1/13)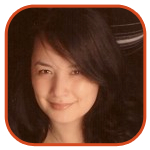 Tweet
Posted by Veronica Santiago Categories: Action, Award Shows, Comedy, Daytime, Drama, Food & Home, Games, Late Night, Mini Series, Music, Prime Time, Reality, Sci-Fi/Horror, Sports, Talk Shows, ABC, Bravo, Cable, CBS, NBC, Syndication, The CW, Daily Show, The, Medium, My Name Is Earl,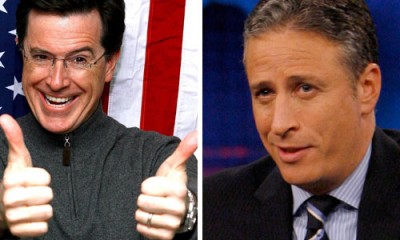 (Reminder: You can view the whole Revamped TV Programming Schedule here.)
MONDAY (1/7)
The View (ABC, check local listings): Elisabeth Hasselbeck returns from maternity leave. I'd gladly sacrifice her to the union gods for an end to the writers' strike.
Dance War: Bruno vs. Carrie Ann (ABC, 8pm): Here's our chance to see if the DWTS judges can actually teach what they preach.
American Gladiators (NBC, 8pm): "In the men's competition, an engineer takes on a radiation-control technician." The year of the nerd has now officially spilled over into 2008.
Medium (NBC, 10pm): Season four premiere. "Allison has creepy visions of a boy being kidnapped from a toy store." I never did trust that Geoffrey Giraffe.
Anthony Bourdain: No Reservations (Travel Channel, 10pm): Anthony travels to Singapore for his latest season premiere. I don't like traveling with crusty people, but I love watching them venture on TV.
The Daily Show/The Colbert Report (Comedy Central, 11:30pm): Tonight Jon Stewart and Stephen Colbert will crank out their versions of a writer-less show. God love 'em for trying.
TUESDAY (1/8)
One Tree Hill (CW, 8pm): In the two-hour season premiere, the show fast-forwards four years. In this alternate universe, Chad Michael Murray's real-life fiancee no longer looks like jail bait.
The Biggest Loser (NBC, 8pm): "A BBQ buffet temps the nine remaining pairs." Barbecue? Why that just has to be the cruelest challenge ever!
The People's Choice Awards (CBS, 9pm): Queen Latifah hosts the 34th annual gala that recognizes fan favorites in movies, TV and music." Let me end the suspense for you right now: the lame fans always vote for Tom Cruise and Julia Roberts. Always.
Gossip Girl (CW, 9pm): "Serena is seen purchasing a pregnancy test and this info gets reported on Gossip Girl's website before the facts are all checked." Uhh, gossip isn't necessarily about facts.
Carpoolers (ABC, 9:30): If a show returns but was never missed, does it get a welcome?
WEDNESDAY (1/16)
Dr. Phil (syndicated): CANCELED The caring doc devotes his show today to Britney Spears. I wonder if she should send him a thank you card.
Law and Order: Criminal Intent (NBC, 9pm): Season premiere. Dick Wolf wants to remind CSI which series dominated the airwaves first.
Cashmere Mafia (ABC, 10pm): Regular day and time. I really hope this show is better than the annoying 'I am extraordinary' tune from the commercials.
Project Runway (Bravo, 10pm): The designers are charged with creating prom dresses for teenage girls. The task sounds so easy, but teenage girls come with hormones. And opinions. And attitude.
THURSDAY (1/10)
My Name is Earl (NBC, 8pm): New episode. "When his postprison life offers no home, no job and no money, a bitter Earl renounces karma and regresses to his old bad self." I think going 'bad' is Jason Lee's way of distancing himself from those chipmunks.
Grey's Anatomy (ABC, 8pm): New episode. "A surprise visit from George's mother comes as a shock to both Izzie and Callie." I sure hope momma's there to smack her son upside the head.
Ugly Betty (ABC, 8pm): New episode. "Betty pushes Daniel to use real models during fashion week." Realizing there is no such thing as a Size 0, he agrees to go with 2's.
Celebrity Rehab with Dr. Drew (VH1, 10pm): Screw Dr. Phil - let's get Brit on this show!
Make Me a Supermodel (Bravo, 10pm): Another show where models compete to be the next name known in no household.
FRIDAY (1/11)
Moonlight (CBS, 9pm): New episode. "Mick and Beth attempt to rescue Josh after he is kidnapped by a vindictive drug lord." Methinks Josh still won't like the vampire after this.
Monk (USA, 9pm): Season premiere. "Monk falls under a charismatic cult leader's spell while solving a murder." Maybe that cult leader can 'encourage' me to watch the show.
Psych (USA, 10pm): Season premiere. "Shawn investigates a missing-person case that comes from Gus' wife." I just might give this series a try. Psych! (Sorry. Had to be said.)
20/20 (ABC, 10pm): "The science behind happiness is explored." If someone figures it out, could they pick me up off the floor?
SATURDAY (1/12)
Pearl Harbor (ABC, 8pm): Watch this 2001 film again and see if you can spot any sparks between Ben Affleck and Jennifer Garner way back then.
SUNDAY(1/13)
The 65th Annual Golden Globes (NBC, 8pm): Reduced to a one-hour presser. Will it or won't it happen? If no one shows up, this may be a train wreck I actually find to hard to watch.
The Sarah Connor Chronicles (FOX, 8pm): Series premiere. Once men realize 'Sarah' is being played by the hot wife from 300, they'll be tuning in.
Comanche Moon (CBS, 9pm): Another mini-series based on the Lonesome Dove saga. I didn't care then, I'm not caring now.
Rock of Love with Bret Michaels (VH1, 9pm): Season premiere. The groupie who manages to snatch the bandana off Michaels' head wins.
Scott Baio is 46…and Pregnant (VH1, 10pm): Season premiere. I really hate the title of the show. It sounds like he's the one suffering.
Brothers & Sisters (ABC, 10pm): New episode. "Tommy and Julia try to repair their damaged marriage." Could we just get rid of Julia already?
Related Tags:
20/20, american gladiators, anthony bourdain, awards show, ben affleck, bruno tonioli, carpoolers, carrie ann inaba, cashmere mafia, celebrity rehab with dr. drew, comanche moon, comedy central, criminal intent, dance war, dick wolf, dr phil, dr phil mcgraw, dr. phil, dr. phil, dr. phil mcgraw, dr. phil mcgraw, dwts, elizabeth hasselbeck, golden globes, gossip girl, greys anatomy, jennifer garner, jon stewart, law and order, lonesome dove, make me a supermodel, medium, monk, moonlight, my name is earl, pearl harbor, project runway, psych, queen latifah, rock of love with bret michaels, scott baio, sidefeatured, stephen colbert, the biggest loser, the colbert report, the daily show, the peoples choice awards, the sarah connor chronicles, the view, this week on tv, travel channel, ugly betty
© Gear Live Media, LLC. 2007 – User-posted content, unless source is quoted, is licensed under a Creative Commons Public Domain License. Gear Live graphics, logos, designs, page headers, button icons, videos, articles, blogs, forums, scripts and other service names are the trademarks of Gear Live Inc.