Sunday January 25, 2009 5:47 pm
This Week on TV (1/26-2/1)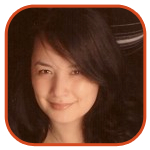 Tweet
Posted by Veronica Santiago Categories: Comedy, Drama, Food & Home, Games, Music, Prime Time, Reality, Specials, Sports, ABC, Cable, FOX, MTV, NBC, TNT-HD, Scrubs, The Office,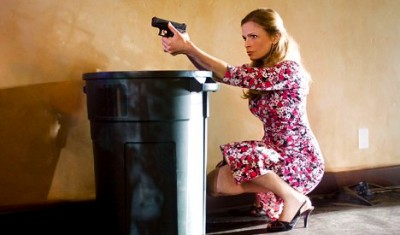 (You can view TV Envy's Midseason Programming Schedule here.)
MONDAY 1/26)
Jon & Kate Plus 8 (TLC, 9pm): "Jon and Kate take the kids to see their new home." The new place comes with extra bathrooms…and a new set of parents.
The Closer (TNT, 9pm): Series return. "The fate of Detective Sanchez, who was shot three times and airlifted to a hospital, is revealed." I don't know how Sanchez is doing, but the suspense has been killing me!
Bromance (MTV, 9pm): "Brody tricks the final four into attending a fake launch party for his line of designer jeans, where he asks them to walk the red carpet in pants that are entirely too tight." Huh. I have no idea why people think this is really a dating show.
Trust Me (TNT, 10pm): Series premiere. "Eric McCormack and Tom Cavanagh star as two best friends working as creative partners at a top-ranked Chicago ad agency." Kinda like Mad Men, but without the booze and cigarettes. At least not in the office.
TUESDAY 1/27)
17 Kids and Counting (TLC, 9pm): "Michelle and Jim Bob leave their big brood at home and head to San Francisco to celebrate their 25th anniversary." The children are fearful of what their parents will bring home as a "souvenir."
Scrubs (NBC, 9pm): "J.D. tries to teach compassion with help from Sesame Street favorites Elmo, Grover and Oscar the Grouch." If you can tolerate that garbage can dweller, you can find compassion for anything.
Dirty Jobs (Discovery, 9pm): "Mike visits California, where he harvests walnuts in Meridian and makes goose-down comforters and pillows Tulelake." Oh - I'd rather not know what it is I'm sleeping on.
A Double Shot at Love (MTV, 10pm): "Rikki and Vikki gamble on love when they bring the three remaining finalists to Las Vegas." This show's still on?
WEDNESDAY (1/28)
The Detonators (Discovery, 8pm): Series premiere. "Two steel structures are scheduled for demolition in the opener of this documentary series." The Hills and implosions = things people (for some reason) love to watch.
Life on Mars (ABC, 10pm): "Sam takes a shine to a pretty, young social worker." Even on Mars, men have time to notice pretty, young thangs.
Cosmic Collisions (Discovery, 10pm): Series premiere. "Threats to Earth posed by meteors and asteroids are examined in the opener of this documentary series." Thankfully, we have oil drillers like Bruce Willis around to save our butts.
Man v. Food (Travel, 10pm): "In New Orleans, the hosts attempts to at hundreds of oysters in a single sitting at the Acme Oyster House." That's a recipe for gastrointestinal disaster.
THURSDAY (1/29)
Hell's Kitchen (FOX, 9pm): Season premiere. "Chef Ramsay returns to bedevil would-be culinary superstars, and things begin promisingly as contestants prepare their signature dishes." Fortunately for us, things all go downhill from there.
Super Bowl Bash (VH1, 9pm): "Jerry O'Connell hosts this Super Bowl celebration, which features performances by Rihanna, Fall Out Boy and Lifehouse and appearances by NFL stars." I hate it when people are three days early to a party.
The Beast (A&E, 10pm): "Barker (Patrick Swayze) goes undercover to stop a Romanian human-trafficking ring." Unfortunately, they're all able to spot Johnny Castle's moves a mile away.
Greg Behrendt's Wake Up Call (SOAPnet, 10pm): "A woman who's uncomfortable with her body struggles to get close to her boyfriend, a video-game enthusiast who's not fond of public displays of affection." One simple Lara Croft outfit should solve both their problems.
FRIDAY (1/30)
Howie Do It (NBC, 8pm): "A woman invites her family to witness her marriage to a stranger on a new TV show." It could be worse. She could be competing for the affections of a bisexual twin.
Dog Whisperer (Nat. Geographic, 8pm): "The hosts tackles one of his toughest cases yet, a vicious Chihuahua appropriately named El Diablo, who terrorizes other pups living at the Luv-A-Bull rescue organization." Sounds like something's got a Napoleon complex.
Monk (USA, 9pm): "Monk and Stottlemeyer score tickets to a football game but end up investigating an attempted murder that took place in the parking lot." Make no doubt about it - tailgating is serious business.
Psych (USA, 10pm): "After the foot of a pro football player is found, Shawn and Gus sign up for training camp." Sacrificing their bodies for just one foot. Smart.
SUNDAY (2/1)
Super Bowl XLIII (NBC, 6pm): "Arizona vs. Pittsburgh at Raymond James Stadium in Tampa." Something feels wrong about this sentence.
Puppy Bowl V (Animal, 7pm): "This annual alternative to the Super Bowl recruits its players from local animal shelters." Maybe we should end the dog/football associations now.
The Office (NBC, post-game): Hour-long special. "Michael throws a comic roast of himself." Roasts are already awkward; this should be downright painful.
Wipeout Bowl I: Cheerleaders vs. Couch Potatoes (ABC, 10pm): "A team of cheerleaders battles a team of couch potatoes in a run through football-themed obstacles." Methinks the couch potatoes would be perfectly happy just watching the girls run past them.
Related Tags:
17 kids and counting, a double shot at love, animal planet, bromance, cosmic collisions, dirty jobs, dog whisperer, elmo, eric mccormack, fall out boy, football, greg behrendt's wake up call, greg behrendts wake up call, grover, hells kitchen, howie do it, jon & kate plus 8, jon and kate plus 8, life on mars, lifehouse, man v food, man v. food, man vs food, man vs. food, monk, oscar the grouch, patrick swayze, psych, puppy bowl, puppy bowl v, rihanna, scrubs, sidefeatured, sports, super bowl, super bowl bash, super bowl xliii, television programming, the beast, the closer, the detonators, the office, this week on tv, tom cavanagh, trust me, tv schedule, wipeout, wipeout bowl, wipeout bowl i, wipeout bowl i cheerleaders vs couch potatoes, wipeout bowl i: cheerleaders vs. couch potatoes
© Gear Live Media, LLC. 2007 – User-posted content, unless source is quoted, is licensed under a Creative Commons Public Domain License. Gear Live graphics, logos, designs, page headers, button icons, videos, articles, blogs, forums, scripts and other service names are the trademarks of Gear Live Inc.