Sunday January 17, 2010 3:20 pm
This Week on TV (1/18-1/24)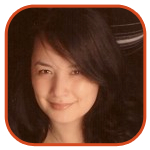 Tweet
Posted by Veronica Santiago Categories: Comedy, Drama, Food & Home, Music, Prime Time, Reality, Sci-Fi/Horror, ABC, Cable, CBS, FX, FOX, HBO, MTV, American Idol, Nip/Tuck, Scrubs,
(Make sure to check out TV Envy's Programming Schedule.)
MONDAY (1/18)
The Secret Life of the American Teenager (ABC Family, 8pm): "Financial issues have Ricky and Adrian at odds." I hear Playgirl is always an option for baby daddies.
How I Met Your Mother (CBS, 8pm): "Robin discovers that she's the subject of a drinking game." Every time she sits in the right booth take a shot; when she sits in the left booth, take two.
The Buried Life (MTV, 10pm): Series premiere. "Four young adventurers tackle a list of 100 things they'd like to do before they die, while helping others fulfill their own dreams along the way." "Bring back videos to MTV" will have to go unchecked.
TUESDAY (1/19)
Scrubs (ABC, 9pm): "One of the med students cheats on a test, so Dr. Cox punishes the entire class." If they don't get their act together, the show class won't make it another year.
American Idol (FOX, 8pm): "Preliminary auditions continue when the judges breeze into the Windy City." A replacement-replacement judge was called in when Victoria Beckham was blown away.
Paranormal Cops (A&E, 10:30pm): Series premiere. "A reality series following Chicago cops who moonlight as paranormal investigators." As long as they reach their monthly quota, it doesn't matter who - or what - they round up.
WEDNESDAY (1/20)
Gary Unmarried (CBS, 8:30pm): "As things between Gary and Sasha heat up, he wonders if dating his boss is worth the risk to his career." Fortunately, the "Les Moonves/Julie Chen" clause allows for boss/employees relationships at CBS.
Nip/Tuck (FX, 10pm): "Christian and Kimber try something new in bed." Sleep.
CSI: NY (CBS, 10pm): "A sexy star quarterback for the Lingerie Football League is murdered in a locker room hot tub." Turns out you can make use of ripped pantyhose.
THURSDAY (1/21)
CSI (CBS, 9pm): "A legendary golf pro is murdered during a high-profile tournament." The suspect lineup was featured as the centerfold in Us Weekly.
Private Practice (ABC, 10pm): "Pete challenges Fife over a patient with a bionic arm." It's not every day you get to work on the Six Million Dollar man.
Ace of Cakes (FOOD, 10pm): "Duff works on a cake modeled after the New York Stock Exchange." Part of the cake was green, but most of it was in the red.
FRIDAY (1/22)
Hope for Haiti Telethon (Various, 8pm): "Wyclef Jean will join George Clooney and CNN's Anderson Cooper in hosting the global telethon airing commercial-free across ABC, CBS, NBC, FOX, CNN, BET, the CW, HBO, MTV, VH1 and CMT." January 22 will also mark the day Clooney's Oscar campaign kicks into high gear.
Caprica (Syfy, 9pm): "Set 50 years before the reimagined Battlestar Galactica series, themes involving artificial intelligence, corporate responsibility and a tragedy that impacts the Graystone and Adama families play out in the series premiere." Just realizing "Watch Battlestar Galactica" is still left on last year's resolutions.
Spartacus: Blood and Sand (Starz, 10pm): Series premiere. "Thracian warrior Spartacus (Andy Whitfield) and his fellow fighters align themselves with Rome to protect their homeland." I figure as long as I donate to Haiti, I shouldn't feel guilty about a little eye candy.
SUNDAY (1/24)
Giuliana & Bill (Style, 9pm): "Giuliana considers appearing on Are You Smarter Than a 5th Grader?" Her vast Jonas Brothers knowledge puts her on at least the same grade level.
Big Love (HBO, 9pm): "Barb and Sarah conduct sensitivity-training seminars at the casino." Fellow employees should not be criticized for their hairstyles, prairie dresses or number of partners.
Keeping Up with the Kardashians (E!, 10pm): "Kourtney babysits for some friends and learns a valuable lesson in child care." Children left unattended have a higher rate of becoming sex tape stars, unwed mothers or brides in rushed marriages.
Related Tags:
ace of cakes, american idol, anderson cooper, big love, buried life, caprica, csi, csi new york, csi ny, csi: new york, csi: ny, fundraiser, fundraisers, gary unmarried, george clooney, giuliana & bill, giuliana and bill, haiti, himym, hope for haiti, how i met your mother, keeping up with the kardashians, nip tuck, niptuck, paranormal cops, private practice, scrubs, secret life of the american teenager, sidefeatured, spartacus, spartacus blood and sand, spartacus: blood and sand, starz, telethon, telethons, television programming, television schedule, the buried life, the secret life of the american teenager, this week on tv, tv programming, tv schedule, wyclef jean
© Gear Live Media, LLC. 2007 – User-posted content, unless source is quoted, is licensed under a Creative Commons Public Domain License. Gear Live graphics, logos, designs, page headers, button icons, videos, articles, blogs, forums, scripts and other service names are the trademarks of Gear Live Inc.