Sunday January 13, 2008 7:17 pm
This Week on TV (1/14-1/20)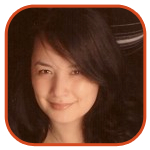 Tweet
Posted by Veronica Santiago Categories: Comedy, Daytime, Drama, Games, Mini Series, Music, Prime Time, Reality, Sci-Fi/Horror, ABC, Cable, CBS, FX, FOX, NBC, The CW, American Idol, Apprentice, The - Donald, ER, Nip/Tuck, Prison Break,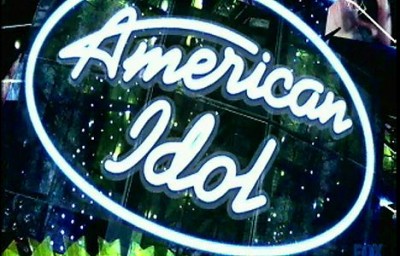 (You can view the whole Revamped TV Programming Schedule here.)
MONDAY (1/14)
Prison Break (FOX, 8pm): Season resumes. "Michael suffers the consequences of solitary confinement, Sona-style." I hate to think we left him in there these past few months.
Kyle XY (ABC Family, 8pm): Second season resumes. "Kyle returns to the Tragers to tell them truth about his existence." Maybe ABC should consider stealing this show to fill their schedule. Otherwise, I'll never get around to watching it.
Terminator: The Sarah Connor Chronicles (FOX, 9pm): Regular day and time. "John grows restless and sneaks out of the house to track down Charley Dixon." Maybe they should have recast Edward Furlong. He would have filled this punk role perfectly.
CSI: Miami (CBS, 10pm): Actress Elizabeth Berkeley guest-stars as Horatio's ex and Kyle's mother. Wouldn't it have made more sense if she was on the regular CSI? Then they could have linked it back to her Showgirls years.
TUESDAY (1/15)
American Idol (FOX, 8pm): The new season begins with auditions in Philadelphia. Let's guess now: How many many people will be seen running up those museum steps??
Comanche Moon (CBS, 9pm): The mini-series resumes. I doubt even these Rangers could take down Idol.
One Tree Hill (CW, 9pm): Normally a Kevin Federline appearance would make me giggle. Now I just see him as a hard-working parent.
Nip/Tuck (FX, 10pm): Rosie O'Donnell makes another appearance as Dawn Budge. You know, there's a reason why she was just named the Most Annoying Person of 2007.
WEDNESDAY (1/16)
All My Children (ABC, check local listings): Rebecca Budig, a.k.a. the girl who married that Bachelor Bob dude, returns as Greenlee. You don't understand. This apparently is a big deal for Daytime TV viewers.
American Idol (FOX, 8pm): Dallas auditions. Maybe this is where Jessica Simpson should try rebooting her career. She might as well do something while she's in Texas.
Cashmere Mafia (ABC, 10pm): "A gossip blog outs Caitin." It must have been Perez Hilton. He outs everyone.
Reno 911! (Comedy Central, 10:30pm): Season 5 premiere. "Dep. Wiegel looks to sell her newborn to the highest bidder, but her racist tendencies keep her from making a deal with prospective parents of color." If they can't stand being disrespected, they really shouldn't be parents.
THURSDAY (1/17)
Ugly Betty (ABC, 8pm): New episode. "Betty's new perfume has some unexpected effects." Oh no. I hope she didn't try Paula Abdul's fragrance. The production process alone made that woman loopy.
Are You Smarter Than a 5th Grader? (FOX, 8pm): "Miss America Lauren Nelson plays for charity." Can anyone else smell another YouTube spectacle?
Celebrity Apprentice (NBC, 9pm): "Each team must create and operate a mobile printing station." The side benefit? The contestants will save money producing copies of their resumes.
ER (NBC, 10pm): New episode. "Neela joins a hockey team." After 14 years on TV, you're bound to run out of creative ideas.
FRIDAY (1/18)
Moonlight (CBS, 9pm): "Mick discovers Coraline's secret to becoming fully human again, but he also learns that it comes at a high price." He must pay the writers a share of his salary to see if it will work.
Friday Night Lights (NBC, 9pm): "Matt discovers he is in love with an in-home nurse." Falling for someone who knows how to give a sponge bath is such a cliche.
Las Vegas (NBC, 10pm): "Danny and Delinda meet a 'perfect' pair at a parenting class." I thought Sin City was supposed to be more exciting than this.
SATURDAY (1/19)
The Terminal (ABC, 8pm): I think Catherine Zeta-Jones' career has been held on standby somewhere in that airport.
Runaway Jury (CBS , 8pm): Would it surprise you if I said this 2003 legal thriller was based on a John Grisham novel? Didn't think so.
SUNDAY(1/20)
The Amazing Race (CBS, 8pm): The final three teams race in the season finale. After tonight, Sundays will be completely dead to me.
Life is Wild (CW, 8pm): "Jesse helps Mbali find the strength to call off her engagement." Cue porn music. That is when he makes his move.
Runaway Bride (NBC, 9pm): I'm not sure what's more shocking: the fact that this movie is nearly 10 years old or that I've completely forgotten about it.
Related Tags:
abc family, all my children, american idol, are you smarter than fifth grader, auditions, cashmere mafia, catherine zeta jones, celebrity apprentice, comanche moon, csi miami, csi: miami, cw, daytime, elizabeth berkeley, er, fox, friday night lights, fx, john grisham, kevin federline, kyle xy, las vegas, life is wild, mini series, mini-series, moonlight, nip tuck, nip/tuck, one tree hill, philadelphia, prison break, rebecca budig, reno 911, rosie odonnell, runaway bride, runaway jury, showgirls, sidefeatured, soap opera, terminator, the amazing race, the sarah connor chronicles, the terminal, this week on tv, ugly betty
© Gear Live Media, LLC. 2007 – User-posted content, unless source is quoted, is licensed under a Creative Commons Public Domain License. Gear Live graphics, logos, designs, page headers, button icons, videos, articles, blogs, forums, scripts and other service names are the trademarks of Gear Live Inc.