Sunday January 11, 2009 1:15 pm
This Week on TV (1/12-1/18)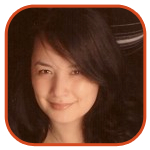 Tweet
Posted by Veronica Santiago Categories: Animation, Comedy, Drama, Prime Time, Reality, Sci-Fi/Horror, ABC, Cable, CBS, FOX, HBO, MTV, NBC, Showtime, The CW, 24, American Idol, Everybody Hates Chris, The Office,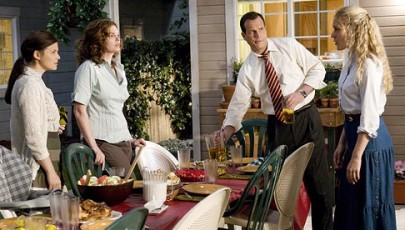 (You can view TV Envy's Midseason Programming Schedule here.)
MONDAY 1/12)
24 (FOX, 8pm): "Jack is released from his Senate subcommittee hearing to help with the domestic threat and the investigation into former colleague Tony Almeida." I can't imagine what he would do to just to get out of jury duty.
Kyle XY (ABC Family, 9pm): Season 3 premiere. "Lori, Declan, Josh and Andy deal with the choices they made at the prom." Whatever happens at prom, stays at prom.
Man vs. Wild (Discovery, 10pm): "An adventure in the jungles of Belize has the host reckoning with a 9-foot boa constrictor and a dangerous white-water river." The longer the snake, the more skin to pee in.
TUESDAY 1/13)
American Idol (FOX, 8pm): Season 8 premiere. "The series kicks off with new addition Kara DioGuardi and returning judges Paula, Simon and Randy." I pity the other networks.
90210 (CW, 8pm): "Tabitha gives Annie and Dixon a new car without consulting their mom." As if Lori Loughlin really serves a purpose on the show anyway.
Homeland Security USA (ABC, 8pm): "In Detroit, a man is questioned about the human skull and handguns found in his van." The skull alone would not have been a problem.
The Mentalist (CBS, 9pm): "A high-school football star is murdered and a self-proclaimed witch says she cast a spell on him after he killed her cat." Do all evil thoughts need to be confessed? Just wondering.
WEDNESDAY (1/14)
Knight Rider (NBC, 8:00): "Mike and KITT continue their mission to foil a terrorist and rescue an ambassador, but the quest turns even more perilous when a bomb is placed inside of KITT - and it will explode if the car is driven below a certain speed." In this case, we (supposedly) care more about the mode of transportation than the people inside of it.
Deaf and Blind Triplets (Discovery Health, 8pm): "Deaf and blind triplets and the challenges facing their family are discussed." And Jon and Kate thought they had it hard.
13: Fear is Real (CW, 8pm): "A player wrongly accuses the killer and is punished for it." It was like he was asking for it.
Man v. Food (Travel, 10pm): "Adam Richman heads to Boston's Eagle Deli to try its famous Challenge Burger, featuring 5 pounds of beef, 20 slices of cheese and 20 slices of bacon." Unbeknownst to Adam, the actual challenge is avoiding a heart attack.
THURSDAY (1/15)
The Office (NBC, 9pm): "Thanks to Michael's running mouth, Andy finally learns that his beloved Angela had an affair with Dwight, a discovery that incites the two romantic rivals to square off." NOTE: Friday Night Smackdown has just been moved to Thursdays.
Randy Jackson Presents: America's Best Dance Crew (MTV, 10pm): Season 3 premiere. "New crews audition to be in the running for the title." I'm afraid if I fall asleep, Randy, Simon and Ryan will take over my TV.
Celebrity Rehab Presents Sober House (VH1, 10pm): Series premiere. "In the opener, veterans of Celebrity Rehab voluntarily move into a sober house for three months to continue their recovery." My New Year's resolution? Watching other people quit their bad habits.
The Beast (A&E, 10pm): Series premiere. "FBI veteran Charles Barker takes his new partner on his first case—and undercover job trying to break up a weapons-smuggling ring—in the opener of a series starring Patrick Swayze as an unconventional vet paired with a rookie." You go, Patrick.
FRIDAY (1/16)
Everybody Hates Chris (CW, 8pm): "Chris and Greg want varsity jackets to impress the girls, so they join the wrestling team." Women love men they can easily pin.
The Game (CW, 8:30pm): "Tasha faces insecruties in her relationship with Rick Fox." Well, he was married to a Miss America.
Numb3rs (CBS, 10pm): "A bus carrying tourists in Hollywood is hijacked, and the FBI is given only four hours to meet the criminals' demands." Demand for that action-packed Gray Line tour went through the roof following the incident.
Battlestar Galactica (Sci Fi, 10pm): Season return. "An interstellar warship protects survivors of a decimated civilization." Okay, fine. After I watch the addicts recover, I'll add this show to my resolutions.
SUNDAY (1/18)
Other Premieres: Flight of the Conchords (HBO), Secret Diary of a Call Girl (Showtime)
The Simpsons (FOX, 8pm): "Lisa befriends a new girl at school named Juliet (Emily Blunt), and the two quickly become inseparable. They end up writing a book about a fantasy word named Equalia, where they are queens, but the line between fantasy and reality blurs." Having seen Heavenly Creatures, I know this can't end well.
Big Love (HBO, 9pm): "Barb embraces the notion of adding Ana to the fold." You can never have too many babysitters.
The L Word (Showtime, 9pm): "A member of the group of lady friends is murdered, and a number of them are considered suspects." I guess "friends" would be a misnomer then, right?
United States of Tara (Showtime, 10pm): "Toni Collette stars as a wife with a personality disorder and a dysfunctional family." Once you've had a kid who sees a ghost, dysfunctional is relative.
Related Tags:
13 - fear is real, 13 fear is real, 13: fear is real, 24, 90210, abc family, adam richman, america's best dance crew, american idol, americas best dance crew, battlestar galactica, big love, celebrity rehab presents sober house, deaf and blind triplets, discovery health, everybody hates chris, flight of the conchords, homeland security usa, knight rider, kyle xy, man v food, man v. food, man vs food, man vs wild, man vs. food, man vs. wild, midseason schedule, numb3rs, numbers, patrick swayze, randy jackson, randy jackson presents americas best dance crew, randy jackson presents: america's best dance crew, rick fox, secret diary of a call girl, sidefeatured, sober house, television programming, the beast, the game, the l word, the mentalist, the office, the simpsons, this week on tv, tv schedule, united states of tara
© Gear Live Media, LLC. 2007 – User-posted content, unless source is quoted, is licensed under a Creative Commons Public Domain License. Gear Live graphics, logos, designs, page headers, button icons, videos, articles, blogs, forums, scripts and other service names are the trademarks of Gear Live Inc.