Sunday January 9, 2011 7:18 pm
This Week on TV (1/10-1/16)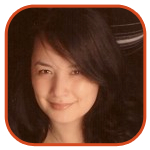 Tweet
Posted by Veronica Santiago Categories: Award Shows, Comedy, Drama, Prime Time, Reality, ABC, Bravo, Cable, CBS, FOX, MTV, NBC, Desperate Housewives, Medium,
(Make sure to check out TV Envy's Programming Schedule.)
MONDAY (1/10)
Inside the Actors Studio (Bravo, 8 P.M.): "James Lipton conducts an interview with actor and funnyman Jim Carrey, star of The Truman Show (1998), Man on the Moon (1999) and the Ace Ventura films." This would be an example of a "yes man" interviewing the Yes Man.
Lie to Me (FOX, 8 P.M.): "When Cal (Tim Roth) is asked to determine if a mental hospital patient is being held against his will he begins to question his own sanity." When you go from Reservoir Dogs to a television series, it's natural to question yourself occasionally.
Castle (ABC, 10 P.M.): "Castle and Beckett interview a top magician (Gilles Marini) after the owner of a magic store drowns in Houdini's legendary water torture tank." Now that's a man who can make magic happen.
TUESDAY (1/11)
No Ordinary Family (ABC, 8 P.M.): "Jim's freewheeling brother (Jason Wiles) shows up at the Powells unannounced, and after learning of their abilities tries to use JJ's powers to cash." Who knows if the show he'll be given another chance?
The Millionaire Matchmaker (Bravo, 9 P.M.): Season finale. "Patti also reluctantly works for a return client named Stacy. Not believing a word she says, Patti feels compelled to set up a lie-detector machine for her client." The experiment worked so well, Bravo decided to save the machine for all their "housewives."
Parenthood (NBC, 10 P.M.): "Amber practices for an open-mic night and receives criticism from an unexpected sources." She didn't expect to see -- let alone get three red X's from -- the America's Got Talent judges.
WEDNESDAY (1/12)
The Middle (ABC, 8 P.M.): "Mike gives Frankie the cold shoulder when she pays $200 for a small bottle of eye cream." Her first husband -- Ray Romano -- might have that kind money, but he doesn't.
Modern Family (ABC, 9 P.M.): "Mitchell and Cameron have a chance encounter with Mitchell's old girlfriend (Mary Lynn Rajskub)." She still had that same scowl she had the day Mitchell broke up with her.
My Strange Addiction (TLC, 9:30 P.M.): "A shoe addict owns over 200 pairs and refers to them as her 'babies.'" Her fertility specialist, Dr. Scholl's, didn't expect such success.
THURSDAY (1/13)
$#*! My Dad Says (CBS, 8:30 P.M.): "Bonnie and Vince must arrange a second wedding ceremony after they learn their first was illegal." The good news? It'll give them an opportunity to register for more $#*!.
The Real Housewives of Beverly Hills (Bravo, 10 P.M.): "Camille begins to detect fissures in her marriage as Kelsey continues his stay in New York." You would have thought her medium friend, Allison DuBois, would have pointed them out by now.
Jersey Shore (MTV, 10 P.M.): "Sammi and J-Woww cause tension in the house." They both wanted a chance to push Snooki around in the hamster ball.
FRIDAY (1/14)
Medium (CBS, 8 P.M.): "A despairing man turns to Allison to help him find his vanished wife." David Arquette could really use his sister's help to find Courteney.
16th Annual Critics' Choice Movie Awards (VH1, 9 P.M.): "The 16th annual gala, with Maroon 5 serving as the house band. Black Swan leads all films with 12 nominations." Spoiler: This isn't the event where a Twilight movie comes out on top.
Confessions: Animal Hoarding (Animal, 10 P.M.): "A woman helps her father reclaim his home from his hoard of pet chickens." It's time for him to show those chicks who rules the roost.
SUNDAY (1/16)
Desperate Housewives (ABC, 9 P.M.): "Paul Young books a cabin in the woods for a getaway with Beth." One should never go into the woods alone with Mad Men.
Ax Men (History, 9 P.M.): "A logger leaves and the announcement causes a stir." His absence will result in a back-log of work.
Drugged: High on Marijuana (Nat. Geo., 8 P.M.): "How cannabis affects the body is depicted with the help of computer-generated imagery." Note: You might want a little "help" in order to fully appreciate the computer-generated imagery ...
Related Tags:
#* my dad says, 16th annual critics choice movie awards, 16th annual critics' choice movie awards, ax men, bleep my dad says, castle, confessions animal hoarding, confessions: animal hoarding, critics choice movie awards, critics' choice movie awards, desperate housewives, drugged high on marijuana, drugged: high on marijuana, gilles marini, inside the actors studio, james liption, jersey shore, jim carrey, lie to me, mary lynn rajskub, medium, millionaire matchmaker, modern family, my strange addiction, national geographic, no ordinary family, parenthood, real housewives of beverly hills, s**t my dad says, shit my dad says, sidefeatured, stuff my dad says, television programming, television schedule, the middle, the millionaire matchmaker, the real housewives of beverly hills, this week on tv, tv programming, tv schedule
© Gear Live Media, LLC. 2007 – User-posted content, unless source is quoted, is licensed under a Creative Commons Public Domain License. Gear Live graphics, logos, designs, page headers, button icons, videos, articles, blogs, forums, scripts and other service names are the trademarks of Gear Live Inc.