Sunday September 16, 2007 9:30 pm
The 59th Annual Primetime Emmy Awards Coverage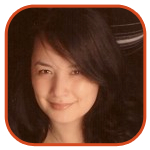 Tweet
Posted by Veronica Santiago Categories: Action, Animation, Award Shows, Comedy, Drama, Mini Series, Prime Time, Reality, Sci-Fi/Horror, Specials, ABC, Bravo, Cable, CBS, FX, FOX, HBO, NBC, Showtime, 24, Amazing Race, The, American Idol, Daily Show, The, Dancing With The Stars, Desperate Housewives, Entourage, Extras, Family Guy, Grey's Anatomy, Heroes, House, Lost, Medium, My Name Is Earl, Scrubs, Saturday Night Live, Survivor, The Office, The Sopranos, Top Chef,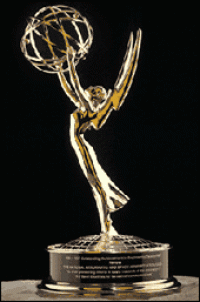 The 59th Annual Emmy Awards has not even started, yet I'm already sensing sensing a weird vibe about tonight's telecast. Will the show be a celebration of those young and new (e.g. Heroes)? Will it be a tribute to those bowing out (James Gandolfini and crew)? Or will performer Kanye West somehow manage to cast a controversial shadow over the rest of the ceremony?
What a difference a year makes. Twelve months ago, we were still handing out trophies to stars from Will & Grace and The West Wing (those shows feel so five-years ago now). Today, we welcome a new crop of nominees including Ugly Betty and 30 Rock for Best Comedy. Last year, we were entertained by an always-hilarious Conan O'Brien. This year, we are threatened by a song and dance number from this year's host, Ryan Seacrest. Last August, 24 snagged the award for Best Drama. This September, it's not even nominated (yet somehow Boston Legal is).
I think it would be safe to assume the voters would predictably (and respectfully) shower The Sopranos with honors, but I'll still be crossing my fingers for an upset sometime tonight. We'll need something to talk about tomorrow…
Here's the play-by-play of tonight's events coming to you from the neglected West Coast!
7:00pm: Already not liking the stuffy announcer. This show should not be taken that seriously.
7:03pm: For a second there, I thought Kate Walsh (Private Practice) was Debra Messing. Am I closed-minded for thinking all redheads look alike?
7:04pm: America Ferrera (Ugly Betty), in her beautiful blue dress, is making curvy girls feel proud once again. Unfortunately, there are some seriously sad girls behind her trying to steal the spotlight.
7:07pm: Felicity Huffman (Desperate Housewives) is a stunner in her low-cut, hot pink dress. Makes me wonder why that Eva chick is always getting the attention.
7:14pm: Did Joely Fisher ('Til Death) forget to take the pins out of hair before she walked out the door?
7:17pm: Tony Shalhoub (Monk). Please don't let him four-peat.
7:26pm: Jane Krakowski (30 Rock) looks like a Grecian-goddess in her white halter. I have made a resolution to finally make room for her show this year.
7:33pm: Now I know why Eva Longoria gets so much attention. Her dress is borderline Beyonce, but she's such a cute little sparkler!
7:36pm: Helen Mirren has decided her appearance can take a backseat now that she's secured her Oscar.
7:41pm: Rachel Griffiths (Brothers & Sisters) deserves an award for making me forget she has an accent.
7:43pm: I'm really hating the sleeves on Katherine Heigl's (Grey's Anatomy) dress. She went from Knocked Up to looking like a nun.
7:51pm: I said it last year and I will say it again—I hate you Heidi Klum (Project Runway)!!! You looked fabulous last year despite being pregnant…and now you're like 20 lbs thinner. Actually, I really think you look better with a little meat on your bones…
7:59pm: When did the Emmys become the VMAs? It'll be interesting to see how this theatre-in-the-round thing comes off.
8:00pm: Characters from The Family Guy kick off the show with their own song. Did Ryan Seacrest chicken out? Now the audience seating makes me feel like I'm at the circus.
8:02pm: Ouch! They just made a combined Isaiah Washington/Michael Richards joke. Only cartoon characters could get away with that.
8:03pm: Ryan Seacrest walks out to 'Party Like A Rock Star'?? Is this a baseball game now? And who said skinny ties were back?
8:05pm: Okay, Ryan—proving that you can identify designers is not going to make questions about your sexuality go away. Oh, how cute. He just said hi to ex-girlfriend Teri Hatcher. Not awkward at all.
8:09pm: Was part of Ray Romano's speech just bleeped out? After a really unnecessary comedy routine, he presents the award for Best Supporting Actor/Comedy to Jeremy Piven (Entourage).
8:14pm: America Ferrara and Vanessa Williams team up to present the Outstanding Supporting Actor/Drama award. Terry O'Quinn (Locke, Lost) takes the surprise win.
8:22pm: Ryan just made a crack about Paula Abdul and the show Weeds. The fact that she wasn't paying attention and looked typically clueless? Priceless.
8:22pm: Tina Fey and Julia Louis-Dreyfus present the award for Best Supporting Actress/Comedy. Now that Megan Mullaly is out of the picture, the path has been cleared for Jaime Pressly (My Name is Earl) to skate in for the win.
8:26pm: Katherine Heigl and Kyle Chandler take the stage—but first, Katherine makes sure to correct the ignorant announcer on the pronunciation of her name. Awesome. They give the statue for Best Supporting Actor/Mini-Series or Movie to Thomas Haden Church (Broken Trail).
8:35pm: Ellen Degeneres in her one-minute bit just made up for her lackluster performance at last year's Oscars.
8:38pm: The boys of Entourage take the stage with Eva Longoria. They collectively award the Outstanding Supporting Actress/ Drama honor to Katherine Heigl (Grey's Anatomy). Lorraine Bracco's loss apparently means The Sopranos won't be sweeping their nominations tonight.
8:42pm: Jennifer Love Hewitt (in a very simple, yet lovely, black dress) and Jon Cryer give the Outstanding Writing for a Variety, Music or Comedy Program award to the team from Late Night With Conan O'Brien. I think everybody was shocked that The Daily Show didn't win again.
8:51pm: The amazingly talented Christina Aguilera and Tony Bennett perform a song from his award-winning special. It's probably best the rumored Britney Spears appearance didn't happen. Or will it??
8:55pm: Ali Larter (in a gorgeous red dress) and Kiefer Sutherland hand the Outstanding Lead Actor/ Miniseries or Movie statue to Robert Duvall (Broken Trail). I have a hard time believing that this is the first time he's ever won an Emmy.
8:58pm: Ouch! Even Vanessa Hudgens isn't safe from the teasing! And you mean they haven't gotten to Britney yet?
9:03pm: Queen Latifah looks absolutely regal in her red gown tonight. She introduces a segment on the legendary mini-series, Roots. The stars from the 1977 series take the stage and are welcomed with a standing ovation. They help pass the Emmy crown to this year's Outstanding Mini-Series winner: Broken Trail.
9:14pm: Hayden Panettiere should be embracing her youthful figure—not wearing something that looks like a peach maternity dress. She and Neil Patrick Harris present David Chase (The Sopranos) the award for Best Writing/Drama Series.
9:20pm: Steve Carell is probably happy to be back on TV and distancing himself from Evan Almighty. He gives his buddies at The Daily Show the award for Outstanding Variety, Music or Comedy Series. You knew Jon Stewart couldn't escape with at least one statue tonight.
9:27pm: Mark Harmon and Marcia Cross take the stage. Cross looks disgustingly fabulous for someone who has had twins recently. The Best Supporting Actress/ Miniseries or Movie prize goes to an absent Judy Davis (The Starter Wife). When will the Academy start instituting the 'You Snooze, You Lose' policy?
9:36pm: Glenn Close, Kyra Sedgwick and Mary-Louise Parker present a united front for strong female characters on TV. (I still don't know why Billy Crudup let go of Parker—she looks fantastic). In unison, they announce the winner for Made For Television Movie: HBO's Bury My Heart At Wounded Knee.
9:40: The talented singers from Broadway's Jersey Boys give a spectacular send-off to The Sopranos. How is Kanye West going to top that? The Sopranos cast then appears for a standing ovation. I understand it was a great show—but when was the last time any show got this type of coverage just for closing up shop?
9:49pm: Sally Field and Patrick Dempsey present the Best Lead Actress/ Miniseries or Movie award to Helen Mirren (Prime Suspect: The Final Act). Dear gawd—is there no award that woman won't win???
9:52pm: Comedian Lewis Black does an hilarious rant about his television pet peeves. As much as I loved it, I'm surprised the segment wasn't cut for time. How long was this show supposed to be anyway??
10:06pm: Al Gore has followed Helen Mirren's lead and now invaded the Oscars and the Emmys. His project, Current, just received the Creative Achievement in Interactive Television award.
10:07pm: Joely Fisher and Brad Garrett have just managed to gross out the whole audience by talking endlessly about her breasts.
10:13pm: Elaine Stritch and Stanley Tucci present the Outstanding Directing/ Comedy Series award to Richard Shepard (Ugly Betty).
10:17pm: The Outstanding Writing/Comedy Emmy goes to Greg Daniels (The Office) for his 'Gay Witch Hunt' episode. Agreed. One of the best episodes ever.
10:23pm: Ryan Seacrest admits his costume from The Tudors looks gay.
10:24pm: Wayne Brady brings on Rainn Wilson and Kanye West for a 'musical competition' Don't Forget the Lyrics style. Kanye is forced into retirement when Rainn proves he is the master. The competitors then present the award for Outstanding Reality Competition to my fave, The Amazing Race. BTW—if you haven't heard already….I love Phil Keoghan.
10:35pm: Stephen Colbert and Jon Stewart team up to present the Best Actor/Comedy award. Ricky Gervais (Extras) stops the Tony Shalhoub four-peat!!! Because he's not there to accept—they instead offer up the statue to their friend Steve Carrell, who quickly runs up to grab it.
10:40pm: The Best Actress/Drama win goes to Sally Fields (Brothers & Sisters). FOX either just had another technical glitch or cut out when Sally started talking about the war.
10:51pm: Debra Messing (who looks great in a strapless black-and-white gown) presents the Best Actress/Comedy category with William Shatner. My girl, America Ferrera (Ugly Betty) scoops up the win. On a side note: She and her boyfriend are so cute together!!
10:57: The Best Actor/Drama award goes to James Spader (Boston Legal) shocking
every single person in America
. I said I was hoping for an upset tonight—and this was probably it. Sorry, James Gandolfini! Ouch!
11:01pm: The Best Comedy Series award goes to newcomer 30 Rock. Now I really have to commit to my new resolution!
11:08pm: The Sopranos finally wins the pity award of the evening: Best Drama Series. I guess if you can't sweep them all—you better win at least this one. Right?
Related Tags:
2007 emmy, 2007 emmy award, 2007 emmy awards, 2007 emmys, 24, 30 rock, 49th annual grammy awards, 59th annual primetime emmy awards, 79th annual academy awards, a lion in the house, a tribute to james taylor, abc, according to jim, afis 100 years, aida turturro, alec baldwin, america ferrera, american idol, american masters, animals - american express, antiques roadshow, avatar the last airbender, avatar: the last airbender, battlestar galactica, best comedy series, best drama series, biography, blood diamonds, boffo tinseltowns bombs and blockbusters, boston legal, brando, bravo, broken trail, brothers & sisters, brothers and sisters, bury my heart at wounded knee, cbs, chandra wilson, charlie sheen, cirque du soleil, comic relief 2006, conchata ferrell, csi, csi crime scene investigation, csi miami, csi ny, csi: crime scene investigation, csi: miami, csi: ny, csy new york, dancing with the stars, dane cook vicious circle, deadliest catch, deadwood, denis leary, desperate crossing the untold story of the mayflower, desperate crossing: the untold story of the mayflower, desperate housewives, dexter, dirty jobs, dog whisperer, drive, edie falco, elizabeth perkins, emmy, emmy awards, emmys, engineering an empire, entourage, er, eureka, extras, extreme makeover home edition, family guy, felicity huffman, fox, friday night lights, fx, ghost whisperer, ghosts of abu ghraib, good wilt hunting, greys anatomy, hannah montana, happiness factory, hbo, hellboy animated, hells kitchen, heroes, holland taylor, house, how i met your mother, hugh laurie, hustle, hutle, inside the actors studio, inside the twin towers, intervention, jaime pressly, james gandolfini, james spader, jamie presley, jane eyre, jar, jenna fischer, jeremy piven, jerry seinfeld, jersey boys, jesse stone, jimmy kimmel live, jon cryer, jonestown, julia louis drefus, julia louis-dreyfus, kanye west, katherine heigl, kathy griffin my life on the d list, kathy griffin my life on the dlist, kathy griffin: my life on the d-list, kevin dillon, kidnapped, kiefer sutherland, krakatoa, kyra segdwick, late night with conan obrien, late show with david letterman, law & order svu, law & order: svu, law and order svu, lead actor, lead actress, lewis black red, lewis black: red, life support, lorraine bracco, lost, madtv, mariska hargitay, mary louise parker, mary-louise parker, masi oka, masterpiece theatre, medium, meerkat manor, michael emerson, michael imperioli, minnie driver, monk, my name is earl, nbc, neil patrick harris, nick news, nightmares & dreamscapes from the stories of stephen king, nightmares & dreamscapes: from the stories of stephen king, nip tuck, nip/tuck, niptuck, on the lot, patricia arquette, penn & teller, penn and teller, planet earth, prime suspect the final act, prime suspect: the final act, primetime emmy awards, prince super bowl xli halftime show, project runway, rachel griffiths, rain wilson, rainn wilson, real time with bill maher, reality competition, reality-competition, rescue me, return to halloweentown, ricky gervais, robot chicken, rome, rules of engagement, ryan seacrest, sally field, sandra oh, saturday night live, scrubs, secrets of the deep, shark, showtime, singing cowboy, smallville, snl, snowball, so you think you can dance, south park, spongebob squarepants, standoff, star wards: the legacy revealed, steve carell, studio 60 on the sunset strip, supporting actor, supporting actress, survivor, t.r. knight, telecast, terry o'quinn, terry oquinn, that's so raven, thats so raven, the 59th annual emmy awards, the 60th annual tony awards, the 64th golden globes, the amazing race, the christmas card, the class, the closer, the colbert report, the comedy central roast of william shatner, the daily show with jon stewart, the kennedy center honors, the librarian, the lost room, the magic flute, the new adventures of old christine, the office, the path to 9/11, the path to 911, the riches, the robber bride, the ron clark story, the simpsons, the sopranos, the starter wife, the suite life of zack & cody, the tudors, the valley of light, thin, this american life, tina fey, tnt, tony bennett an american classic, tony bennett: an american classic, tony shalhoub, top chef, tr knight, tsunami the aftermath, tsunami: the aftermath, two and a half men, ugly betty, usa, vanessa williams, wanda sykes, weeds, what if god were the sun, when parents are deployed, when the levees broke a requiem in four acts, when the levees broke: a requiem in four acts, where's lazlo, wheres lazlo, white & screwed, why i wore lipstick to my mastectomy, william shatner
© Gear Live Media, LLC. 2007 – User-posted content, unless source is quoted, is licensed under a Creative Commons Public Domain License. Gear Live graphics, logos, designs, page headers, button icons, videos, articles, blogs, forums, scripts and other service names are the trademarks of Gear Live Inc.