Thursday June 4, 2009 5:47 pm
More Celebrity Surprises in the Jungle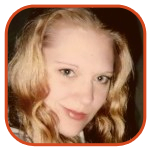 Tweet
Posted by K.C. Morgan Categories: Prime Time, Reality, NBC, Gossip,
Who is the mysterious twelfth cast member to join I'm a Celebrity, Get Me Out Here? Would Heidi and Spencer Pratt return to the jungle and the competition? What the heck did supermodel Janice Dickinson do to make NBA pro John Salley blow his lid? All these questions would be answered by the Wednesday broadcast of the show.
By virtue of Lou Diamond Phillips's choice to make Patti Blagojevich exempt from the nationwide vote, she would not be subject to elimination this week. Stephen Baldwin praised her "great attitude" and the fact that she's a "team player." Even the other women seemed pleased with the decision - though it left all of them in a vulnerable position.
Janice, Torrie Wilson and both members of Frangela must now compete for your votes if they want to stay on the show. Voting lines are still open, and NBC.com is also available to log your requests.
"It's starting to feel a little bit more like home," Patti said of the camp, while other campers praised the fact that Speidi is no longer part of their group. When Janice accidentally spilled some of the camp water into John Salley's boots, he became more than a trifle annoyed. The two then got into a bit of a tiff regarding shampoo, which of course is in pretty short supply in the jungle. He swore at her, reducing Dickinson to tears during her private interview with the camera. "I'd rather go work for the homeless or do charity than be spoken to in this tone," she sobbed. "Today is Mr. Salley's day to snap," Frances tried to explain the situation to Janice.
Early in the episode, the hosts revealed that Heidi and Spencer, after all, did not in fact leave Costa Rica. But first, it was time to deal with the tensions within the camp. Lou Diamond Phillips, the camp-nominated leader of the bunch, approached John Salley about the Janice situation. "She's on the war path," Phillips gave him a fair warning.
"I lost my cool, 'cause I'm in the middle of the jungle," Salley admitted to the cameras. After he spent a few moments gathering himself, he approached Janice to make amends. "On bended knee, I apologize." But Dickinson had little tolerance for Salley after he'd spoken harshly to her over the matter of the shampoo. The big man was reduced to tears when Janice refused to accept his apology. "I hope she forgives me," he said sadly to the camera.
If nerves weren't frayed enough, it was time for the teams to compete for their dinner in another food trial. Janice did not compete, but chose to nurse her anger (and bronchitis) in the camp. They would play for a meal of mangoes, pork and other delights. The challenge was a rock wall, stuff with stars. Each member of the team would compete to see who could grab a star - but, there was a catch. Some stars were screwed down, and all were guarded by terrible insects, arachnids, rodents and other horrors of the animal kingdom.
Frances and John competed first, shoving their hands into the wall of fear. Salley screwed down his courage and quietly worked on fishing out his star, while Frances screamed and jumped around. "You don't wanna go in there Frances!" He cried as he unscrewed his star. "He totally got in my head," she admitted.
Lou Diamond Phillips then faced off against Torrie Wilson. The first pair faced spiders; these two would fight rats to claim their prizes. "Ow! They're biting me!" Torrie screamed as she placed her hand inside. "Hey, they're biting," Phillips stayed stoic as he fought for his star. "I can't put my hand back in there!" The wrestling diva cried. She walked away and Phillips continued to work on his goal. He hand was tore all to hell when he finally pulled it out, star in hand. He was taken away by the medics.
Sanjaya Malakar and Patti Blagojevich were the next pair to compete. Their holes were filled with some sort of aquatic creature, and Patti was quick to retrieve her reward. With the score now 1-2 in favor of the men, it was time for Angela and Stephen Baldwin to face off against each other. Cow dung and earth worms greeted them as they fished for stars. Baldwin fished his out to take his team closer to winning.
Frances and John had to compete again, this time against not just each other but some sort of frogs. Frances screamed hysterically as John made quick work of his task. For the third time in a row, the men won the food trail and a nice dinner for themselves.
Back at the camp, Janice Dickinson continued to lie around while wearing a sour expression. "Of course the guys won. I'll never get to eat," she sighed. John went up to shake her hand, but Janice rolled her eyes at him. Lou Diamond Philips then returned with a bandaged hand, but seemed none the worse for wear. "One way or the other, I was comin' out of there with that star," he told the others.
As the campers made dinner preparations, the new surprise camper showed up. This was, of course, brother Daniel Baldwin - possibly the least-famous of his very well-known family. You may remember him for being kicked of the first season of Celebrity Rehab with Dr. Drew. I know it's the only other time I've ever seen him. Stephen Baldwin seemed none too thrilled to see his sibling. "Sometimes, in the jungle, when you see the tiger the best thing to do is stand still," he said during his camera interview.
Heidi and Spencer were then featured live, still as blonde and egotistic as ever. Heidi blamed their departure on the devil. "It took us to get out of the situation to realize that we had lost our minds," Spencer Pratt explained. "How do we know you're serious?" Female host Myleene Klass asked. They both vowed they would not run away again. "We want to win for our charities," Heidi said.
To prove their devotion, the couple was sent back to the food challenge room that broke their spirits in the first place. This rat-infested cave will be their sleeping accommodations for the evening. Even after this, the other campers will still have to decide whether or not to accept the pair back into their group. Damien Fahey, the male host, took security guards with him when he went to break the news to the other celebs.
On Live national TV, he approached the group. "You guys remember Heidi and Spencer?" No, of course not. "Well now, they want back in."
"I knew it!" Janice Dickinson cried.
"If Heidi and Spencer spend the night in the lost chamber, will you take them back?" The host pressed them for an answer.
Lou Diamond Phillips took a vote, but only Stephen and Janice wanted to allow the couple back into the contest. What will Speidi's fate be? That answer won't be revealed until tonight's broadcast, some of which will also be airing live for your viewing pleasure.
(You can find all the I'm a Celebrity posts here.)
Related Tags:
damien fahey, daniel baldwin, frangela, heidi and spencer, heidi montag, i'm a celebrity get me out of here, i'm a celebrity...get me out of here, im a celebrity get me out of here, janice dickinson, john salley, lou diamond phillips, myleene klass, nbc, patti blagojevich, reality, sanjaya malakar, sidefeatured, speidi, spencer pratt, stephen baldwin, torrie wilson
© Gear Live Media, LLC. 2007 – User-posted content, unless source is quoted, is licensed under a Creative Commons Public Domain License. Gear Live graphics, logos, designs, page headers, button icons, videos, articles, blogs, forums, scripts and other service names are the trademarks of Gear Live Inc.