Friday April 1, 2011 1:14 pm
Mobbed! FOX Unveils Great Series Premiere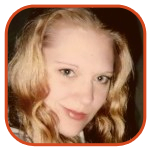 Tweet
Posted by K.C. Morgan Categories: Music, Prime Time, Reality, FOX, Video,
Following American Idol's results show, FOX introduced us to Nikki and Justin. They are the first in what we hope is a long line of subjects to appear on Mobbed, the network's newest reality series. It premiered on Thursday, and it's sure to become one of the most enjoyable hours on TV.
Justin wanted to propose, but he didn't want to do it in any ordinary sort of way. So, he talked to show host Howie Mandel about creating a dancing flash mob to back him up while he pops the question. Mandel's enthusiasm won everyone over right away -- he grinned the entire time preparations were being made.
Howie wanted to meet Nikki, so he suggested luring her somewhere under false pretenses. Justin helped fool Nikki that the two of them were auditioning for a couples design show, which allow Mobbed producers to question them about their relationship.
Once he had a sense of the couple, Mandel began to plan. Walking with choreographers Napoleon and Tabitha (Nappytabs), the host laid out a huge dance number involving hundreds and hundreds of bodies. "Once it starts, it doesn't stop," How explained. "And I don't want her to have a chance to take a breath."
But an epic marriage proposal still wasn't quite enough for the host. "What if we made the wedding right now?" He suggested. "Another… flash mob shows up," his ideas just kept on coming.
Mandel asked for a tall order, and the choreographers seemed very frazzled as they worked with a group of about 20 professional dancers. Choreography was posted online for mob attendees who wanted to practice on the their own, but the pros would be in charge of trying to teach the unruly mob the steps in a matter of hours.
"What have I done?" Howie asked as the big day progressed. With less than 10 minutes remaining, more than 1000 participants had turned up to be a part of the mob. As zero hour approached, an ambulance showed up to retrieve one of the mob members, who had a panic attack because the scene was too intense. The couple arrived, and their progress through the event was tracked and followed. Cleverly, they were given VIP passes that were really microphones so we could hear every word. Nikki believed they were attending a movie premiere.
Howie set up a rather tasteless skit to precede the big number, hiring an actress to play Justin's ex-lover. She approached the couple, who were enjoying cocktails before the movie, to greet Justin. The actress, wearing a glittering cocktail gown, stepped in for a lingering hug with Justin while Nikki sat on, rolling her eyes. The fake ex threw a drink angrily in Justin's face, and "security guards" stepped right up.
"This isn't funny," Nikki began to cry. The mood immediately changed when real tears appeared. Actor Vic stepped in to comfort Nikki after the boyfriend stepped away, ostensibly to fill out a report and get dried off. In reality, Justin was running through hallways, stripping down and preparing to change into his tuxedo. Vic quickly diffused the situation and calmed Nikki down.
"He loves you, right? You know that?" He easily smoothed her ruffled feathers, and suddenly the event began. The security guard began to sing, the piano began to play, and the mob began. "Waiters" and "customers" in the cocktail lounge jumped up to dance, and Nikki was led to the lobby so the number could continue. But things got really exciting when she was led outside, where the real mob waited.
Past the dancing fountain, in the midst of a sea of dancers, Nikki was led to the center of the trolley tracks, where Justin was waiting for her.
The hopeful boyfriend approached as soon as the number was over. Nikki's tears were of an altogether different nature this time. She immediately agreed to marry him when he asked, even before he pulled out the ring, and everyone clapped. "She said yes!" The flash mob screamed enthusiastically.
"Why don't we do it right now?" That's when Justin presented Nikki with surprise number two.
"What?" Tense silence hung in the air as Nikki debated her decision, and the show drew out suspense by going to commercial. "Really?" She confirmed.
"Really. But, we're not going to do it alone." That's when their friends (the bridal party) appeared, already wearing matching outfits. "I got one more thing for you, okay? Hit it!"
It was time for the second number. A wedding dress was slipped over her head as the mob began to dance around her, and then the impromptu wedding party started to perform. An aisle runner was pulled out, a tiara was set upon the bride's head, and the mob formed an aisle of tulle as the couple walked forward. Her parents were lifted high above the crowd, so they could see and be seen, and the ceremony began.
"We're getting married," she tearfully told her groom as the vows started. The ceremony went forth quickly, and the watching crowd got to see a real, live happily-ever-after.
"So, what are you thinking?" Howie Mandel asked her when the wedding ended.
"I'm married," Nikki was breathless. "The girl in the gold dress, I got an eye out for you." She made the watching crowd laugh.
"It was… the most amazing thing," she told cameras later.
It was the most amazing premiere… if you like flash mobs and feelgood reality TV moments. Looks like FOX is going to have another hit on its lineup.
© Gear Live Media, LLC. 2007 – User-posted content, unless source is quoted, is licensed under a Creative Commons Public Domain License. Gear Live graphics, logos, designs, page headers, button icons, videos, articles, blogs, forums, scripts and other service names are the trademarks of Gear Live Inc.