Tuesday July 7, 2009 11:45 am
VIDEO: Michael Jackson Memorial Coverage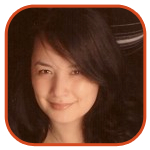 Tweet
Posted by Veronica Santiago Categories: Specials, Video,
NOTE: You can watch the entire ceremony after the jump.
After a private gathering for family members at Forest Lawn Memorial Park, Michael Jackson's memorial within Staples Center began shortly after 10:00 AM PT.
You can follow our detailed account of the ceremony after the jump.
10:12 AM: Smokey Robinson reads statements from both Nelson Mandela and an absent Diana Ross. The Supremes singer calls Michael a "treasured part" of her world. She also adds that she will be there for Jackson's children should they ever need her.
10:33 AM: Choir sings as Michael Jackson's brothers carry his casket to the stage.
10:37 AM: Pastor Lucious Smith addresses the audience. "In his very beautiful and very human heart, Michael Jackson wanted nothing more than to give love to the world."
10:39 AM: Mariah Carey (with Trey Lorenz) comes out to sing "I'll Be There."
10:45 AM: Queen Latifah reads a poem from Dr. Maya Angelou.
10:50 AM: Lionel Richie (Michael's "We Are the World" co-writer) performs "Jesus is Love" with choir.
10:54 AM: Motown founder Berry Gordy says Michael was "like a son" to him. Receives a standing ovation after calling Jackson "the greatest entertainer that ever lived."
11:03 AM: Video montage begins. Clips from the King of Pop's many videos are shown as well as footage with his siblings.
11:06 AM: Stevie Wonder is escorted to the stage. "This is a moment that I wished that I didn't live to see coming. But as much as I can say that and mean it, I do know that God is good. And I do know that as much as we may feel that we need Michael here with us, God must have needed him far more." Then performs "Never Dreamed You'd Leave in Summer" and sings "Michael, why didn't you stay?" He then leads into "They Won't Go When I Go."
11:15 AM: Kobe Bryant and Magic Johnson hit the podium. Kobe says Michael Jackson made it into the Guinness Book of World Records for the most charities every supported by a pop star. Johnson talks about his invitation to be in the "Remember the Time" video and eating KFC with the singer.
11:21 AM: A pregnant Jennifer Hudson takes the mic to sing "Will You Be There."
11:25 AM: An energized Rev. Al Sharpton talks about Michael's ability to break down color barriers and his perseverance. "Michael rose to the top. He outsang his cynics. He outdanced his doubters. He outperformed the pessimists. Every time he got knocked down, he got back up. Every time you counted him out, he came back in. Michael never stopped!"
11:34 AM: John Mayer uses his guitar - and only his guitar - for a special version of "Human Nature." He then receives hugs from the Jackson clan.
11:38 AM: A choked up Brooke Shields says Michael was "one of a kind." Calls her friendship with Michael - that started at age 13 - natural and easy. Shields says Jackson would love to laugh and had a "delightful" and "mischievous" sense of humor. Claims Michael "saw everything with his heart."
11:47 AM: Jermaine Jackson steps out to sing Michael's favorite song, Charlie Chaplin's "Smile."
11:52 AM: Bernice King and Martin Luther King III address the audience. "And for all of us, it is apparent that like our father and mother, Martin and Coretta King, Michael's life and worth was inspired by the love of God. Throughout the ages, few are chosen from amongst us to use their gifts and talents to demonstrate God's love in an effort to bring the world together in true sister and brotherhood. Michael was such a one."
11:59 AM: Rep. Sheila Jackson Lee of Texas: "And I can tell you as a member of the United States Congress, we understand the Constitution. We understand laws. And we know that people are innocent until proven otherwise. That is what the Constitution stands for."
12:07 PM: Usher - who successfully found his way to the mic despite the dark sunglasses - sings "Gone Too Soon."
12:13 PM: Smokey Robinson follows footage of the Jackson 5 singing "Who's Lovin' You?" (He wrote the song.) "He has made an enormous impact on all of our lives."
12:18 PM: Shaheen Jafargholi (finalist on Britain's Got Talent) now does his interpretation of the Robinson-penned song.
12:22 PM: Director Kenny Ortega talks about Michael's planned concerts - his "triumphant return to the world." This leads into a performance of "We are the World." Jackson's family - including his children - and the earlier performers get on stage to join the song.
12:29 PM: The tribute now moves on to "Heal the World."
12:34 PM: Jermaine Jackson thanks the attendees on behalf of the family.
12:35 PM: A tearful Marlon Jackson takes the mic while his siblings stand around him in support. "I have one request Michael. I would like for you to give our brother, my twin brother, Brandon, a hug for me."
12:40 PM: An emotional Paris Katherine Jackson ends the memorial with a surprise statement. "Ever since I was born, Daddy has been the best father you could ever imagine. And I just wanted to say I love him so much."
12:42 PM: Michael's casket is carried out to the sounds of "Man in the Mirror."
Related Tags:
adslice, al sharpton, bernice king, berry gordy, brooke shields, death, deaths, gone too soon, heal the world, human nature, i'll be there, ill be there, jennifer hudson, jermaine jackson, jesus is love, john mayer, kenny ortega, kobe bryant, lionel richie, lucious smith, mariah carey, marlon jackson, martin luther king iii, michael jackson, michael jackson dead, michael jackson death, michael jackson memorial, michael jackson memorial video, never dreamed you'd leave in summer, never dreamed youd leave in summer, obit, obits, obituaries, obituary, paris jackson, paris katherine jackson, paris michael jackson, paris michael katherine jackson, paris-michael jackson, paris-michael katherine jackson, pastor lucious smith, queen latifah, rep sheila jackson lee, rep. sheila jackson lee, rev al sharpton, rev. al sharpton, shaheen jafargholi, sheila jackson lee, sidefeatured, smile, smokey robinson, staples center, stevie wonder, they won't go when i go, they wont go when i go, trey lorenz, usher, video, videos, we are the world, who's lovin' you, whos lovin you, will you be there
© Gear Live Media, LLC. 2007 – User-posted content, unless source is quoted, is licensed under a Creative Commons Public Domain License. Gear Live graphics, logos, designs, page headers, button icons, videos, articles, blogs, forums, scripts and other service names are the trademarks of Gear Live Inc.