Tuesday June 9, 2009 12:19 am
I'm Not A Celebrity, But Get Me Out of Here Anyway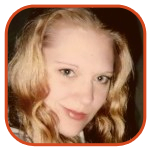 Tweet
Posted by K.C. Morgan Categories: Prime Time, Reality, NBC, Gossip, Video,
Week two of I'm a Celebrity, Get Me Out Here opened with a two-hour episode that featured more drama, more challenges and more spotlight-stealing shenanigans.
Speaking of stealing the spotlight, Heidi and Spencer Pratt were the first topic of discussion. Cameras recorded the action as they were locked into an isolation chamber for the night. This was the only way the couple could prove themselves, but it still wouldn't guarantee their acceptance by the other campers - for all had to agree it was okay for them to return. Heidi prayed for strength many times during their long night.
"They're so hated. People can't stand them - that's why I love them so much," Janice Dickinson told the camera.
Somehow, Speidi survived their spider-infested night. "The only way we got through it was praying and Jesus," Heidi said. And just like that, they came back to the celebrity camp site.
Frances began having a hard time in the jungle with her friend and partner, Angela, in the camp. Frances also said that she would leave if Speidi came back, and so she made her announcement to the rest of the celebs - Frances would be leaving. "You know, you just can't break up Abbot and Costello." Just like that, one of the best parts of the show - Frangela the hilarious comedy duo - is gone. Now we're left with nothing for entertainment but Speidi, and they provide few laughs. "Another one down," Lou Diamond Phillips announced sadly after she left.
Heidi began to talk about her aspirations to become a missionary. "I'm just a servant. I'm just a humble servant," she told Sanjaya Malakar. She later said she thought demons were coming out of her.
But their Bible-thumping, God-invoking ways soon began to wear on everyone's nerves. Soon enough, Spencer was standing on logs and screaming that he wanted to praise God. "I'm insulted by some of the behavior of Spencer," Daniel Baldwin told the cameras. "I don't believe him. I don't believe him for a second. No way."
Patti Blagojevich started to feel her own strain. She talked a bit to Daniel Baldwin about her politician husband, who is facing a trial to answer for his questionable actions while in office. Allegedly, Rod Blagojevich attempted to sell the Senate seat vacated by Barack Obama. Blagojevich was the governor of Illinois, unanimously impeached (59-0) in January.
The next food trial would be conducted by one man and one woman, as voted by you. Viewers chose Sanjaya Malakar and Janice Dickinson to compete in a water tank, locked up and trapped. "America, you couldn't have picked a better competitor for me," Dickinson told the cameras. They would play for lobster, definitely the nicest food reward so far.
As water and water-loving animals filled the tank, Sanjaya quickly worked on getting all six locks loose. It took him three minutes and twelve seconds to finish the challenge, but Janice would still have her turn to defeat his time.
"I feel like Wonder Woman," she said, before entering the tank. But would her good spirits last? Janice collected the keys first, then went to work on her locks. She tried to climb up the side of the tank to avoid the water and the creatures, but after undoing only one lock she screamed in terror as the water level started to rise. "Out! Out!" Janice demanded.
And the men would get the chance to eat lobster as a result. "Sanjaya's fearless," she complimented her competitor. Later, Janice's traumatic experience reduced her to tears. "I really did get freaked out today," she sobbed to Malakar.
Heidi started upchucking soon after her return to camp. And so, the Pratts decided to leave again so she could get some medical attention. Both were transported via hospital to a medical facility, where Heidi was given IV fluids. There, professionals decided she needed further treatment. Heidi was then moved to a different facility, this one in San Jose, for tests.
"You know what? It's another act," Janice Dickinson announced. "She didn't look good though," John Salley offered. "Maybe it's the Devil coming out of her," Sanjaya, tongue-in-cheek, offered his opinion. Speidi, of course, had been on a spiritual fast where they took little to no food and water. This no doubt contributed to her bad feelings and medical meltdown.
Now that the first week is over, it's time for a new leadership trial. Lou Diamond Phillips was the leader at first, and all seemed to agree that he did a swell job of it. The celebs - minus Speidi - were taken to "Jungle Joe's Buffet," where they would compete for the honor of leading the group.
Sanjaya, Torrie Wilson, Janice and John stepped up to the buffet first. A plate of worms waited for them. Janice quickly left the challenge and decided not to compete at all. Torrie hesitated a bit longer but gave in almost immediately afterward. John also decided to forgo his opportunity to lead the group and walked away from the table. Only Sanjaya made an attempt to eat the worms. Gagging and coughing, he managed to eat his entire plate. Daniel Baldwin, off to the side, decided to eat someone else's plate - and made quick work of the meal.
Stephen Baldwin, Patti, Lou and Daniel were next. They had to eat a plateful of leaf cutter ants. Stephen made an attempt to eat his plate but he left, with Patti following behind him immediately. Lou and Daniel would advance to the next round to compete against Sanjaya. He next had to eat a bull's testicle, fare which elicited gags and groans from the onlookers. He broke the item up into small pieces and started to eat. "I don't think this is worth it," Sanjaya was about halfway through when he threw in the towel.
Lou and Daniel would now face off to find out which of them would advance to the next phase. They would have to eat a live stick insect - a huge one - and cow tongue. Daniel threw the insect in his mouth, while Lou Diamond Phillips shook his hand and walked away. To become leader of the camp, however, Daniel would have to eat it all. But…he didn't.
"Nobody has completed the trial…so, we do not have a new leader."
And so, Lou Diamond Phillips was re-nominated leader of the camp. "I'm touched," he told the cameras. He decided to re-assign jobs for the week as a result. Daniel decided to stay on latrine duty. Lou asked Janice to do dishes.
The celebs talked a little bit about their charities around the campfire one night. Daniel Baldwin is playing for his mother's breast cancer research charity; John Salley is working for the Cedars Sinai Sports Spectacular; Torrie Wilson will earn money for the Disabled American Veterans; Lou Diamond Phillips chose the Art Has Heart Foundation; Janice Dickinson is playing for the Elizabeth Glazer Pediatric AIDS Foundation; Sanjaya chose the Shriners Hospital for Children; Patti Blagojevich will earn in the name of the Children's Cancer Center; Stephen Baldwin is working for Love 146. You can donate to any of these charities yourself on the NBC Web site or through an 877 number.
Back in the hospital, Heidi received a clean bill of health. "Everything seems to be normal," the medical staff told her. Finding nothing to explain her illness, they guessed that perhaps she had an ulcer or gastritis.
"They will not be coming back; they are no longer a part of this competition," Lou Diamond Phillips brought the news to the rest of the camp.
Used to seeing Speidi come and go by now, the rest of the camp prepared for their evening meal. But, the dinner for the winners was much less than what was expected. Because the men have been sharing with the women, they received only one lobster instead of the three they were supposed to have. This caused a lot of anger in the camp.
It was time for the second immunity trial. This individual challenge was called Hang Tough and would at least partially be featured on Live TV. Janice Dickinson would not be participating in the immunity challenge.
For this event, each celeb would have to hang from an iron railing. The winner of the event would be the one who could "hang tough" the longest. Before much of anything happened with the challenge, however, it was time for the show to end. The results of this event will be revealed tomorrow night.
Holly Montag will be joining the cast later in the week. That's right - she's Heidi's sister, and she's also on The Hills. Can't wait.
(You can find all the I'm a Celebrity posts here.)
Related Tags:
daniel baldwin, frangela, get me out of here, heidi and spencer, heidi montag, heidi pratt, holly montag, i'm a celebrity, i'm a celebrity get me out of here, i'm a celebrity...get me out of here, im a celebrity get me out of here, janice dickinson, john salley, lou diamond phillips, nbc, patti blagojevich, reality, recap, recaps, sanjaya malakar, speidi, spencer pratt, stephen baldwin, torrie wilson
© Gear Live Media, LLC. 2007 – User-posted content, unless source is quoted, is licensed under a Creative Commons Public Domain License. Gear Live graphics, logos, designs, page headers, button icons, videos, articles, blogs, forums, scripts and other service names are the trademarks of Gear Live Inc.