Tuesday June 2, 2009 7:19 pm
I'm a Viewer - Get Me More Celebrity!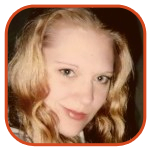 Tweet
Posted by K.C. Morgan Categories: Prime Time, Reality, NBC, Gossip,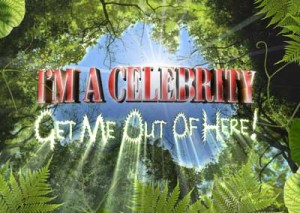 I'm a Celebrity, Get Me Out Here premiered live last night from "deep" in the Costa Rican jungle, though the opening sequence was obviously filmed on a set. I'm not saying it wasn't in Costa Rica, I'm just saying it was definitely a sound stage.
Each celeb - and we're using that term loosely - is competing in order to win money for the charities of their choice. And media exposure. Only the promise of cameras could lure some of them so far away from the posh worlds they generally inhabit.
Two teams of eleven "stars" were then deposited in the jungle by helicopter. Their first unofficial challenge was wading across a stream. Patti Blagojevich was quickly swept into the current and carried downstream as fellow cast mates shouted after her.
It was obvious, even very early in the series, that only some parts of this broadcast are live. The clip of the two hosts standing on their set was a live feed, but the footage of celebs trekking across the river patently was not. When you see "live" at the top of the screen, that's when you're dealing with real time.
The red team now safely on their way to camp, it was time for the yellow team to make their own way in the jungle.
Stephen Baldwin established himself as a leader immediately, directing others on how to walk and what to do. One-half of the comedy duo Frangela fell down while Baldwin looked on; evidently, being a leader does not include offering anything but verbal assistance. She said it was the hardest thing she's ever had to do in her life, which made me snicker. If she's never been on a hike before, I expect early elimination.
Finally, the red ream found their camp - little more than a clearing with a few logs arranged in a circle. "This is reality," said Janice Dickinson, who calls herself the world's first supermodel. "It feels like an outdoor prison," said Heidi Montag, of The Hills, upon discovering the camp. "I'm starting to feel like a bad husband," Spencer Pratt admitted to the cameras. He held Heidi in his arms and prayed shortly after they reached camp.
The yellow team strolled into camp as night fell on the jungle. Two people immediately volunteered to cook for the rest of the tribe, though NBA star John Salley made it known he's a vegan. Speidi took the hammock right away and didn't seem to budge all evening long. "We are having an external breakdown…I think they [Speidi] are having an internal crack up," said one of the Frangela to the cameras, creating a great comedy moment.
"I would do this to Al'Qaeda," Heidi admitted. They talked privately about wanting to leave. "I'm leavin', so where do I press the button to quit?" They approached the other celebs to tell them they were ready to leave, and many of the others tried to convince them otherwise. "Give it to the morning, kids," Baldwin suggested. "There's two charities that are gonna get bupkis if you two take off," Lou Diamond Phillips reminded them.
"I'm not leaving that easily," former American Idol contestant Sanjaya Malakar told the group at large. But evidently, neither was Speidi.
"Stars of shows get treated like stars," Spencer complained on the phone, perhaps to some producer or something. And later, while the rest of the camp talked, Speidi re-appeared. "We decided we're gonna stay here for a little bit," Heidi smiled.
In the morning, evidently Speidi tried to escape camp once more. The other campers started dividing their things. Everyone groaned as, hours later, The Hills couple returned. In a fit of anger, Spencer slapped a water bottle out of one of Frangela's hands and engaged in a shouting match with her and several other contestants.
Heidi cried because the labels were removed from her dry shampoo. John the NBA star tried to diffuse the situation, to little success. Spencer inadvertently admitted to the highly false nature of MTV's "reality" show The Hills when he said to his wife, "it was the first time you were crying on TV and it's not fake."
The two hosts then showed up at camp, meeting the contestants for the very first time. These two threw a wrench in the works, re-arranging the teams to now be men against win. The females were then given pink clothing; the boys, blue. Heidi, still smarting that Tori Wilson used her dry shampoo, accused the former wrestling diva of not being a Christian. Spencer took Torrie Wilson's things and walked toward the river, while fellow campers begged him not to do anything. "Yo, homebody's whack," Stephen Baldwin observed. Pratt didn't throw the bag in the water, but he did stow it away. Wilson remained fairly calm throughout.
Later, Pratt apologized to the company. He even made specific apologies to Angela and Torrie. "This is my first real apology," he admitted. Of course, all of this was merely for show. "This is a game, this is a competition," he said to the cameras. "I see them all as servants to me," Pratt said of the other celebs.
It was now time for the first food challenge. Each contestant was bid to fill their water bags and hit the trail. The eleven then walked to a new location, where the hosts waited. One team would get to eat chicken and fruit; the other would be stuck with rice and beans.
Heidi and and John Salley stepped up to the table first to complete their challenge feast - a rat's tail. John Salley snatched it up, put it in his mouth and ate quickly. Angela and Sanjaya had to drink a cow intestine milk shake. Sanjaya drank it down and even licked some of the spill up off the counter. Francis and Spencer had to stuff down a live stickbug. On this pairing, Francis won. Lou Diamond Phillips and Patti had to eat a tarantula. Phillips looked like he was going to hurl any second but remained incredibly stoic and won the challenge. Torrie Wilson and Stephen Baldwin had to eat tripe, which is cow intestine. Though she had trouble keeping it down, Wilson carried her part of the challenge. Heidi and John faced off again to eat scorpion. Again, Salley won his part of the challenge. Sanjaya and Angela had to eat iguana tail next, and Sanjaya made quick work of his dish to win the entire challenge - and a chicken dinner - for his team.
After the challenge, Spencer confronted Patti about her politician husband. This is Rod R. Blagojevich (former governor of Illinois) who tried to sell Barack Obama's Senate seat and was brought up on federal charges. "The worst six months of our lives," Patti said of the events. Speidi said a prayer with her.
Lou Diamond Phillips and Janice Dickinson were nominated by their teams to be the leaders, and each one was placed in a chair where they had to hold their arms up over their heads. Dickinson, frustrated with the situation, threw the challenge and allowed Phillips to have leadership. He is now the leader for the first week. This means he no longer has to compete in food trials now, and as such will eat well every evening. He also got to pick a celeb to do tasks for him. Phillips asked for volunteers for each chore which had to be assigned. During this time, Heidi and Spencer slept in their hammock.
But soon enough, it was time to face elimination. This was the trauma tank, which had been touted all night long. The tank consisted of colored planks for each contestant. This part of the broadcast was also live. After being locked into the tank, each participant had only to pull a handle to be released.
Each celeb - except for Heidi and Spencer - were strapped to their torture racks. It was then that cockroaches were released to the tank. Frangela and Janice quickly freed themselves from the torture; John Salley followed. Large, hairy spiders - tarantulas - were then released.
Before the challenge was completed, the show was over. The phone lines will be open for voting after the Tuesday broadcast. If you would also like to donate to the celebrity-chosen charities, you can call 1-877-686-GIVE. You can also make donations through NBC.com.
Okay, so let's honestly take a look at this one. It's sort of a Survivor meets Surreal Life, chock-full of little-known and fairly well-known faces. The only saving grace of the show, thus far, is Frangela. This funny pair kept me chuckling for two hours. The drama comes from Spencer and Heidi Pratt, and they're sure to bring enough media attention to keep audiences hooked. But is it actually worth watching for a staggering four nights a week? That all depends on you. Right now, it seems to be Speidi's show…but how long will that continue?
(You can find all the I'm a Celebrity posts here.)
Related Tags:
costa rica, frangela, heidi montag, i'm a celebrity get me out of here, i'm a celebrity...get me out of here, im a celebrity get me out of here, janice dickinson, john salley, live, lou diamond phillips, patti blagojevich, sanjaya malakar, speidi, spencer pratt, stephen baldwin, the hills, torrie wilson
© Gear Live Media, LLC. 2007 – User-posted content, unless source is quoted, is licensed under a Creative Commons Public Domain License. Gear Live graphics, logos, designs, page headers, button icons, videos, articles, blogs, forums, scripts and other service names are the trademarks of Gear Live Inc.