Wednesday May 4, 2011 1:00 am
Glee: The Rumours are True, Fleetwood Mac is Awesome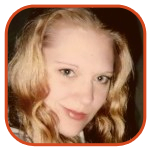 Tweet
Posted by K.C. Morgan Categories: Drama, Music, Prime Time, FOX, Features, Video,
Glee's "Rumours" episode opened with "Fondue for Two," a Web series by Brittany S. Pierce (Heather Morris). It's so fabulous, we included a video of it so you can get a glimpse of this ground-breaking new show. And if you think her segment with Mercedes (Amber Riley) and Tina (Jenna Ushkowitz) is good, you'll love her later interview with Lord Tubbington (the show's new villain).
Read More

| E! Online
Back at McKinley High, Sue Sylvester (Jane Lynch) has a new pet project: The Muckraker. It's the school's defunct newspaper, retooled under Sue's guidance. She isn't going to bother with journalistic integrity, and who cares about the truth? Sue explained the paper's philosophy thus: "No longer concered with facts, fact-checking, integrity or facts. The Muckraker's motto: If I hear it, it's probably true or something." Watch her coach her new team in the video above.
Here's something that's definitely not a rumor: Rachel (Lea Michele) asked Sam (Chord Overstreet) to prom, but he gave her an unequivacable "no" -- and this, in spite of the brand-new four-pack of chapstick she offered.
And, some good news: April Rhodes (Kristen Chenoweth) is back. She returned to Ohio after her all-white production of "The Wiz" flopped on Broadway. Now, she's enlisted Will Schuester (Matthew Morrison) to help her put together a new show about her life story. Emma (Jayma Mays) caught them rehearsing and the number they performed was just fabulous.
There's just one problem. Mr. Schue really loved performing, and April asked him to go with her to Broadway. And he definitely wants to go -- he admitted as much to Emma -- but feels like he can't leave the New Directions.
It's a valid concern. The Muckraker wreaked havoc with the club. After an item was published about a secret rendez-vous between Sam and Quinn (Dianna Agron), Finn (Cory Monteith) became extremely jealous and mistrustful. We can't blame the guy -- she did get knocked up with Puck's kid the first time they were a couple. But when Kurt (Chris Colfer) was also spotted at the motel with Sam, the rumors really started to heat up.
April sang "Dreams" to inspire the club and Will, who chose the iconic Fleetwood Man album Rumours for the week's lesson.
There were a lot of lessons to learn. Artie (Kevin McHale) confronted Brittany about the rumors surrounding her and Santana (Naya Rivera), and in frustration asked "Why are you so stupid?" Poor Brittany walked away crying, and that's the end of their relationship. He sang "Never Going Back Again" to mend his broken heart.
So now the way is clear for Santana, right? She lovingly sang "Songbird" in a private solo to Brittany… then turned right around and gave an interview to Jacob Ben Israel (Josh Sussman), Muckraker reporter and former gossip blogger, about her relationship with Karofsky and their candidacy for Prom Queen and King. They are now known as Santofsky, by the way. Looks like Santittany fans have a long wait ahead of them.
Santana blew off her "Fondue for Two" interview with Brittany, which would have given her the chance to express her true feelings. Brittany had to interview Lord Tubbington instead, even though she's still mad at him because he's started smoking again. We believe her -- in a previous episode, Brittany revealed that he's been reading her diary, and he was certainly wearing a pretty self-satisfied smirk during her hard-hitting interview.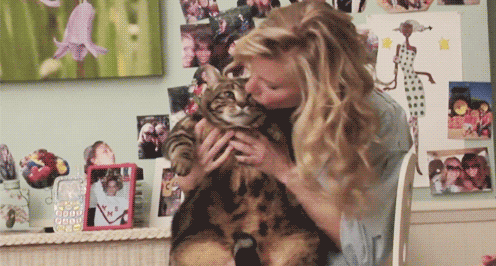 Lord Tubbington is, of course, her very fat cat -- and we can only hope he'll make many more appearances on the show. He's clearly the mastermind in the duo.
Finchel fans had a lot to celebrate in the episode. Rachel and Finn teamed up for a stakeout of the motel where Quinn was spotted with Sam… and ended up being spotted themselves by The Muckraker. This launched all sorts of explosive arguments between everyone's favorite TV love triangle -- which culminated in a big blowup from Quinn. In front of the entire glee club, Quinn told Finn that if he ever performs a duet with Rachel again, their relationship is over. That's going to change the Nationals competition lineup.
Rachel's solo performance of "Go Your Own Way" was the final straw that broke Quinn's patience. You can watch it in the video above.
As for Sam, he's not wrecking anyone's relationship. He's living in the motel, with his entire family, and what remains of their worldly possessions. He's not a cheater, he's a victim of the economic crisis. It's high time that Glee at least gave a nod to the oppressive economic strain that much of the country is feeling, particularly since the show is set in Ohio where times have been extremely tough. Kurt was bringing him some extra clothes, Quinn was helping to babysit his young brother and sister. We'd definitely like to learn more about Sam and his story, so hopefully the show will re-visit the issue.
At the end of the episode, tensions were still high. The wedge has been driven firmly between Finn and Quinn, despite their sickeningly sweet rendition of "I Don't Want to Know." To support Sam and themselves, the club finished their week with a rollicking cover of "Don't Stop."
And we won't. We'll be covering Glee all the way through this year's Nationals competition… and beyond.
© Gear Live Media, LLC. 2007 – User-posted content, unless source is quoted, is licensed under a Creative Commons Public Domain License. Gear Live graphics, logos, designs, page headers, button icons, videos, articles, blogs, forums, scripts and other service names are the trademarks of Gear Live Inc.