Thursday March 17, 2011 1:52 am
Glee: Original Songs and Bittersweet Regionals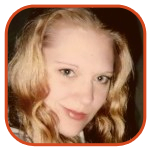 Tweet
Posted by K.C. Morgan Categories: Comedy, Music, Prime Time, FOX, Gossip, Video,
Glee had a lot of stuff (and songs) to squeeze into the "Original Song" episode, and as such viewers were treated to the first-ever cold opening in show history. Rather than wasting time on the usual recap, the show threw Gleeks right into a Warblers number (Maroon 5's "Misery").
Sweet.
Kurt Hummel (Chris Colfer) was the only one in misery when the number was over. He pointed out that Blaine (Darren Criss) gets to sing every single solo for the Dalton Academy Warblers ("I don't feel like we're the Warblers. I feel like we're Blaine and the Pips"), which gave Blaine a lot to think about.
While Kurt was being pushed to the background, Rachel Berry (Lea Michele) was still trying to stand in the spotlight. She debuted her second original song to Finn (Cory Monteith), "Only Child," and it was only mildly better than her horrible "My Headband" (which appeared in a previous episode, and apparently has become Brittany's favorite song). We did like the lyric "only Berry in my family tree," though. Very cute. Finn encouraged Rachel to "get to the hard stuff" and access her deep pain to write a truly great song.
Their little talk was witnessed by Finn's on-again girlfriend Quinn (Dianna Agron), who's still vying for a Prom Queen crown. She's convinced herself that she can't get it without Finn, though she also believes he's her first love and "first loves are for ever."
But Kurt's week was getting worse. His pet bird, Pavarotti (ha!) dropped dead. This inspired Kurt to beautifully belt out the Beatles joint "Blackbird" in a soft, beautiful solo... and, the number inspired somebody else. Blaine was deeply moved by the number, and used his pull with the Warblers to score Kurt the second half a coveted Regionals duet.
The episode marked an important milestone that Gleeks have been bucking for since the "Never Been Kissed" episode: Blaine and Kurt kissed! When confronted about his choice to duet with Kurt, Blaine admitted that his heart opened to Kurt's love during the "Blackbird" solo.
Did we mention, all of this was leading up to the most epic Regionals ever? Because that's sort of important. Speaking of which, New Directions received a Cease and Desist order from My Chemical Romance (which was really forged by Jane Lynch's Sue Sylvester), forcing them to choose another anthem for their big number. The group originally chose "Sing," much to Rachel Berry's chagrin. With Quinn's support, she finally got the rest of the group to accept her idea: writing original songs for the competition.
And, we're off. The original songs started to come from everywhere. First, Santana (Naya Rivera) crooned an oddly seductive song to Sam (Chord Overstreet) named "Trout Mouth." He, of course, utterly hated the number. Puck (Mark Salling) was inspired by girlfriend Lauren Zizes (Ashley Fink): he came up with a song called "Big Ass Heart."
Will Schuester (Matthew Morrison) managed to stay patient throughout. The first really good original song was sassily belted out by Mercedes (Amber Riley). She produced "Hell to the No," a little ditty that pays homage to her voice as much as it does to her catchphrase. He spoke to the kids about songwriting, and they began to talk about all the troubles they've gone through as members of the Glee club. Sue Sylvester literally throws sticks as Mercedes, by the way. And that's how they started to write their own epic anthem, "Loser Like Me."
Rachel was also getting some inspiration. She spoke to Quinn about Finn and received a bit of a harsh wake up call. "I get Finn, you get heartbroken. And then Finn and I stay here and start a family," Quinn coolly informed her. Rachel turned away from her, in tears, and went to be alone... and, to write a great solo about it all.

At Regionals, Sue-led Aural Intensity performed first for the glittering panel of celebrity judges. For the defeated Tea Party candidate (clearly based on Christine O'Donnell and played by Kathy Griffin), the ex-stripper-turned nun (Loretta Devine) and Rod Remington (Bill A. Jones), they performed Sonseed's "Jesus is a Friend."
They were blown out of the water by the Warblers. Blaine and Kurt were tear-worthy through their duet of "Candles," though their performance certainly didn't score them any points with the Tea Partier (who was so hilarious in the judging room, we're ready to become Kathy Griffin converts). The group kicked it into high gear when they performed Pink's "Raise Your Glass," and New Directions began to look worried.
But, they had no reason to be. Before Rachel Berry even finished belting out her anthem to Finn, "Get It Right," it was clear they were going to win. The song beautifully highlighted her voice (which is expected, since it was penned especially for her). It was heartfelt and epic, and even Finn was seen standing on the wings with a small smile on his face. Rachel next led the group in "Loser Like Me," a song that speaks to all Gleeks (and geeks) everywhere. The big finish, in which Mike Chang (Harry Shum, Jr.) threw red confetti slushie all over the audience, was one of the greatest moments in Glee history.
And that's how New Directions got their first Regionals win. It was a bittersweet victory. While the William McKinley kids celebrated, Kurt and the other Dalton Academy Warblers stood near the side of stage with disappointed faces. Blaine wasn't as upset with the loss -- as he told Kurt, he feels like a winner because now they have each other. We really, really wanted the Warblers to win, too.
At the end of the episode, Rachel Berry won the MVP award. She was unanimously voted upon by the rest of the group, and delivered a beautiful acceptance speech upon receiving the shining gold star trophy. But, she still doesn't have Finn.
It was sad and sweet, happy and bitter. It was Regionals… and, it was only a stepping-stone to the much larger Nationals competition. When Glee returns to FOX in April, so will Gwyneth Paltrow. We'll keep you updated on all the spoilers and gossip in the meantime!
Related Tags:
ashley fink, chord overstreet, chris colfer, cory monteith, darren criss, dianna agron, fox, get it right, glee, glee recap, harry shum jr., jane lynch, lea michele, loser like me, mark salling, matthew morrison, music, naya rivera, original song, original songs, performance, recaps, singing, songs, video, videos
© Gear Live Media, LLC. 2007 – User-posted content, unless source is quoted, is licensed under a Creative Commons Public Domain License. Gear Live graphics, logos, designs, page headers, button icons, videos, articles, blogs, forums, scripts and other service names are the trademarks of Gear Live Inc.