Wednesday June 17, 2009 2:29 pm
Get More Celebrities Out of Here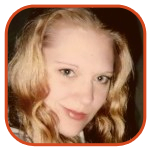 Tweet
Posted by K.C. Morgan Categories: Prime Time, Reality, NBC, Gossip, Video,
The game is starting to heat up on I'm a Celebrity, Get Me Out Here, and Tuesday's episode marked the opening of the phone lines. Two celebs will be voted off the show on Thursday, making viewer opinion more important than ever.
The episode began with John Salley's reign as leader. He began doling out the chores for the week and told the celebs it was time for them to clean up their areas within the camp. "If you see stuff, just clean it up," he instructed.
"There's a new sheriff in town, and his name is John," Holly Montag said during her confessional.
"John is very, very particular about his kitchen, and about his food," Lou Diamond Phillips told the camera.
"I definitely think he's crackin' the whip, but I hope that it'll be for the best," Holly observed.
The celebs were given a small camcorder to while away the hours in the jungle. Stephen Baldwin became a scriptwriter, coming up with the idea of a slasher film. Lou Diamond Phillips became the director. Ketchup, a prop that apparently Baldwin already had and a mask would all be featured in the movie. "I'm just really excited to see what Lou comes up with," Sanjaya smiled to the cameras in the confessional.
"I'm just going to kill everybody off, one by one," Phillips said.
Holly played the "young, sweet, innocent girl in the jungle," and got to do a love scene with Sanjaya.
"It was a thrill and an honor just to watch Lou in his mode," Janice Dickinson said in her confession.
But the food trial, another part of the Celebrity game, of course had to take precedence. 'I feel strong today," Torrie Wilson said as they were deciding which celebs would go to the challenge. Lou Diamond Phillips was elected by the men's team to represent them.
They were greeted at the trial by a tank full of snakes. The prize would be a pasta meal with bread and all the right vegetables. Thirty-five snakes guarded stars inside the tank, trinkets which had to be retrieved and placed on a peg board in order.
Both competitors started moving quickly to transfer stars around the tank, though Lou managed to tack his star to the board first. Moving around and on top of each other, they repeatedly put their hands in the snake-infested glass box to retrieve their star tokens. Phillips stayed in front of Torrie throughout, until each started to work on their last star. Finishing just seconds before her, Lou managed to get the last star in place for the food win.
"You lost out by one second," host Myleene Klass observed of Torrie's strong showing in the challenge.
Halfway through the broadcast, the results of the preceding evening's immunity challenge were finally revealed. In this test of endurance, celebs had to hold up a water bucket with a wooden pole. The competitor who could last the longest would win immunity. Stephen Baldwin then chose this moment to announce that he would be abstaining from the challenge, because he believes that the viewers will continue to vote for him.
Janice Dickinson fell out of the challenge immediately and got covered in slime. Torrie Wilson was attacked by a "fit of giggles" and had trouble maintaining her grip. She soon fell out of the trial as well. John Salley tried trash-taking his competition, which is Salley's usual method of attack. Patti Blagojevich soon lost her balance, with John following soon after.
Sanjaya, Holly and Lou remained under their buckets, but Holly lost the challenge because she balanced herself with the wrong hand. Seeing this, Sanjaya Malakar decided to throw the challenge (again) in favor of Lou Diamond Phillips. For the second week in a row, Phillips is safe from the public vote.
The movie created by the campers debuted next. They were given a small amount of popcorn in order to enjoy their film. Comedic moments and romantic scenes between Holly and Sanjaya made the movie an absolute success. Sure, there was some overacting, but the film was absolutely hilarious. Janice's scene - "do you know who I am?" - was enough to bring the house down.
Later, Sanjaya's singing began to grate on everyone's nerves. Now, the celebs know how I felt during American Idol 6.
Hosts Damien Fahey and Myleene Klass walked into camp later for the live feed. John Salley was given a decision: another celeb could win immunity based on his choice. "You can pick one of your fellow camp mates, or yourself," he was told. Salley was given twenty seconds to decide, but he only needed one. "Myself," he cried quickly.
And so, you cannot vote for John or Lou this week. Two of the remaining celebs will be eliminated as based on your vote - so pick the one you like, because otherwise you might lose the one you've been rooting for all along.
(You can find all the I'm a Celebrity posts here.)
Related Tags:
damien fahey, get me out of here, holly montag, i'm a celebrity, i'm a celebrity get me out of here, i'm a celebrity...get me out of here, im a celebrity get me out of here, janice dickinson, john salley, lou diamond phillips, myleene klass, nbc, patti blagojevich, reality, recap, recaps, sanjaya malakar, stephen baldwin, torrie wilson, video, videos
© Gear Live Media, LLC. 2007 – User-posted content, unless source is quoted, is licensed under a Creative Commons Public Domain License. Gear Live graphics, logos, designs, page headers, button icons, videos, articles, blogs, forums, scripts and other service names are the trademarks of Gear Live Inc.