Wednesday July 2, 2008 3:08 pm
Emmy Finalists for Acting Categories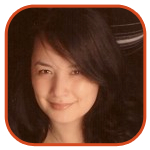 Tweet
Posted by Veronica Santiago Categories: Award Shows, Comedy, Drama, Late Night, Prime Time, Sci-Fi/Horror, ABC, Cable, CBS, FX, FOX, HBO, NBC, Showtime, Entourage, Grey's Anatomy, House, Lost, Medium, Saturday Night Live, The Office, Rumors,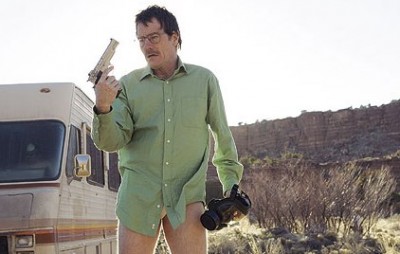 Last week, we told you which Emmy contenders were still in the running for the Best Comedy and Best Drama categories. And while these names are not official, we now have the rumored finalists for several of the main acting awards. (NOTE: Some categories have not yet been leaked.)
Best Actor, Drama
Gabriel Byrne, In Treatment
Kyle Chandler, Friday Night Lights
Bryan Cranston, Breaking Bad
Patrick Dempsey, Grey's Anatomy
Michael C. Hall, Dexter
Jon Hamm, Mad Men
Eddie Izzard, The Riches
Hugh Laurie, House
Denis Leary, Rescue Me
James Spader, Boston Legal (last year's winner)
Read More

|
TV Guide
Best Supporting Actor, Drama
Naveen Andrews, Lost
Bruce Dern, Big Love
Christian Clemenson, Boston Legal
Ted Danson, Damages
Michael Emerson, Lost
Zeljko Ivanek, Damages
T.R. Knight, Grey's Anatomy
William Shatner, Boston Legal
John Slattery, Mad Men
Blair Underwood, In Treatment
Jake Weber, Medium
Notable omission: Terry O'Quinn, Lost (last year's winner)
Best Actress, Drama
Patricia Arquette, Medium
Glenn Close, Damages
Minnie Driver, The Riches
Sally Field, Brothers & Sisters (last year's winner)
Mariska Hargitay, Law & Order: SVU
Holly Hunter, Saving Grace
Elisabeth Moss, Mad Men
Mary McDonnell, Battlestar Galactica
Kyra Sedgwick, The Closer
Jeanne Tripplehorn, Big Love
Best Supporting Actress, Drama
Jane Alexander, Tell Me You Love Me
Candice Bergen, Boston Legal
Rose Byrne, Damages
Jill Clayburgh, Dirty Sexy Money
Sharon Gless, Burn Notice
Rachel Griffiths, Brothers & Sisters
Christina Hendricks, Mad Men
S. Epatha Merkerson, Law & Order
Sandra Oh, Grey's Anatomy
Dianne Wiest, In Treatment
Chandra Wilson, Grey's Anatomy
Notable omission: Katherine Heigl, Grey's Anatomy (she kept herself out of the running)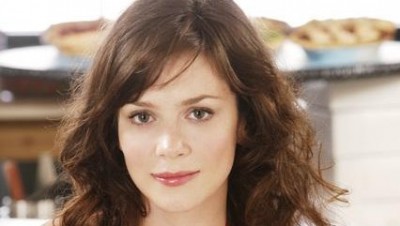 Best Actress, Comedy
Christina Applegate, Samantha Who?
Marcia Cross, Desperate Housewives
America Ferrera, Ugly Betty (last year's winner)
Tina Fey, 30 Rock
Anna Friel, Pushing Daisies
Felicity Huffman, Desperate Housewives
Eva Longoria Parker, Desperate Housewives
Julia Louis-Dreyfus, The New Adventures of Old Christine
Mary-Louise Parker, Weeds
Sarah Silverman, The Sarah Silverman Program
Best Supporting Actress, Comedy
Kristin Chenoweth, Pushing Daisies
Conchata Ferrell, Two and a Half Men
Jenna Fischer, The Office
Jane Krakowski, 30 Rock
Judith Light, Ugly Betty
Elizabeth Perkins, Weeds
Amy Poehler, Saturday Night Live
Jean Smart, Samantha Who?
Holland Taylor, Two and a Half Men
Vanessa Williams, Ugly Betty
Notable omission: Jaime Pressly, My Name is Earl (last year's winner)
Best Supporting Actor, Comedy
Jon Cryer, Two and a Half Men
Kevin Dillon, Entourage
Justin Kirk, Weeds
Neil Patrick Harris, How I Met Your Mother
John Krasinski, The Office
Jack McBrayer, 30 Rock
Tracy Morgan, 30 Rock
Jeremy Piven, Entourage (last year's winner)
Fred Willard, Back to You
Rainn Wilson, The Office
Best Guest Actress, Comedy
Polly Bergen, Desperate Housewives
Edie Falco, 30 Rock
Vivica A. Fox, Curb Your Enthusiasm
Kathryn Joosten, Desperate Housewives
Annie Potts, Ugly Betty
Carrie Fisher, 30 Rock
Shirley Knight, Desperate Housewives
Jane Lynch, Two and a Half Men
Amy Ryan, The Office
Sarah Silverman, Monk
Elaine Stritch, 30 Rock
Notable omission: sorry Britney fans…
The Academy of Television Arts & Sciences will reveal its list of nominees on July 17, two months before the September ceremony.
Related Tags:
2008 emmy award, 2008 emmy awards, 2008 emmys, 30 rock, 60th primetime emmy award, 60th primetime emmy awards, academy of television arts & sciences, academy of television arts and sciences, america ferrera, amy poehler, amy ryan, anna friel, annie potts, battlestar galactica, best actor, best actress, best guest actress, best supporting actor, best supporting actress, big love, blair underwood, boston legal, breaking bad, britney spears, brothers & sisters, brothers and sisters, bruce dern, bryan cranston, burn notice, candice bergen, carrie fisher, chandra wilson, christian clemenson, christina applegate, christina hendricks, conchata ferrell, curb your enthusiasm, damages, denis leary, dennis leary, desperate housewivs, dexter, diane wiest, dianne wiest, dirty sexy money, eddie izzard, edie falco, elaine stritch, elisabeth moss, elizabeth perkins, entourage, eva longoria parker, felicity huffman, fred willard, friday night lights, gabriel byrne, glenn close, greys anatomy, holland taylor, holly hunter, how i met your mother, hugh laurie house, in treatment, jack mcbrayer, jake weber, james spader, jane alexander, jane krakowski, jane lynch, jean smart, jeanne tripplehorn, jenna fischer, jeremy piven, jill clayburgh, john krasinski, john slattery, jon cryer, jon hamm, judith light, julia louis dreyfus, julia louis-dreyfus, justin kirk, katherine heigl, kathryn joosten, kevin dillon, kristin chenoweth, kyle chandler, kyra sedgwick, law & order, law & order svu, law & order: svu, law and order, law and order: svu, lost, mad men, marcia cross, mariska hargitay, mary louise parker, mary mcdonnell, mary-louise parker, medium, michael c hall, michael c. hall, michael emerson, minnie driver, naveen andrews, neil patrick harris, nominations, nominees, patricia arquette, patrick dempsey, polly bergen, pushing daisies, rachel griffiths, rainn wilson, rescue me, rose byrne, s epatha merkerson, s. epatha merkerson, sally field, samantha who, samantha who, sandra oh, sarah silverman, saving grace, sharon gless, shirley knight, t.r. knight, ted danson, tell me you love me, terry o'quinn, terry oquinn, the closer, the new adventures of old christine, the office, the riches, the sarah silverman program, tina fey, tr knight, tracy morgan, two and a half men, ugly betty, vanessa williams, vivica a fox, vivica a. fox, weeds, william shatner, zeljko ivanek
© Gear Live Media, LLC. 2007 – User-posted content, unless source is quoted, is licensed under a Creative Commons Public Domain License. Gear Live graphics, logos, designs, page headers, button icons, videos, articles, blogs, forums, scripts and other service names are the trademarks of Gear Live Inc.