Tuesday November 11, 2008 1:44 am
Dancing with the Stars 7: Week 8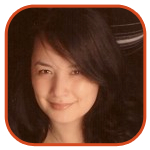 Tweet
Posted by Veronica Santiago Categories: Prime Time, Reality, ABC, Dancing With The Stars,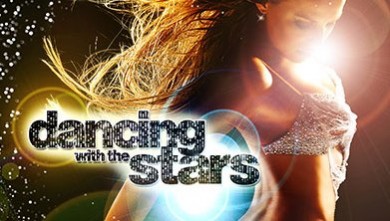 Tonight on Dancing with the Stars, the five remaining celebrities did their best to prove they were worthy of a spot in next week's semifinals. In addition to two individual numbers (no group performances this time), each amateur was challenged with a 15-second solo within their Latin routine.
Who earned their way into the Final Four…and who was simply the odd man (or woman) out? Read on!
Cody Linley (partner Edyta Sliwinska)
(Dance: Foxtrot/ Song: 'Call Me Irresponsible')
Cody proves week to week that with a nice suit and some hair gel, any boy can look mature. Fortunately for him, it wasn't just about appearances tonight. I thought he did a very nice job with this style. He was charming, elegant and light-footed. I especially liked his posture and lines. Although he was once again challenged with a temporary partner (Julianne will return next week), he managed to pull out another nice performance.
Len said he was pleasantly surprised. He thought Linley did a top notch job with the elegant dance. Bruno said it was Cody's most grown up performance to date. Carrie Ann complimented the actor for his constant growth. Unfortunately, she was forced to ding them for doing one of those darn lifts. Score: 8/8/8 (24)
Brooke Burke (partner Derek Hough)
(Dance: Tango/ Song: 'Tango Diabolo')
Brooke epitomized the word fiery tonight. She was fantastic in her hot, red number and she was equally impressive on the floor. Great posture, head movements, musicality - she had it all.
Bruno said he loved the Argentinian undertones of the choreography. He thought the performance was stunning. Carrie Ann said the "pitch perfect" dance was why Brooke was the last woman standing. She really loved the "light and shade" and intensity. Len thought Brooke's performance was riddled with mistakes tonight. He criticized her lack of heel leads, her posture and her lost body contact. Score: 10/8/10 (28)
Maurice Greene (partner Cheryl Burke)
(Dance: Quickstep/ Song: 'Puttin' on the Ritz')
I felt like Maurice was out of sorts tonight. Although I loved his energy, posture and perma-grin, his timing felt a bit off. It looked to me like the sprinter was just rushing through the already-fast footwork.
Carrie Ann loved it. She said the detailed head angles gave his performance a refined polish. Len said the dance was "pretty good." He complimented the athlete on his great footwork and posture. Bruno liked that Maurice kept his energy up the whole way through. Tonioli said Greene usually deflates halfway through his numbers. Score: 8/8/8 (24)
Lance Bass (partner Lacey Schwimmer)
(Dance: Foxtrot/ Song: 'Sweet Pea')
Although Lance and Lacey made a point of sticking to the book with this number, I thought they did a nice job of injecting some personality. Lance was really on the ball tonight. He was light on his feet, he had a nice posture and he was incredibly entertaining.
Despite some dodgy footwork in the holds, Len (surprisingly) thought the two did a very good overall. Bruno said they did a nice job of combining the classic style with their quirky individuality. Carrie Ann thought it was truly an animated performance. Score: 9/8/9 (26)
Warren Sapp (partner Kym Johnson)
(Dance: Tango/ Song: 'Peter Gunn theme')
There's something about a long jacket that really brings out the best in Warren. Although he was dinged last week for his Foxtrot, Sapp rebounded with this performance tonight. From the minute his sparkly outfit hit the floor, Sapp was on target. He was strong and fierce yet still smooth and sexy.
Bruno advised James Bond to watch out. He said big Warren was back with a mean Tango. Carrie Ann complimented the football player on his ability to connect with the audience. She said he knew how to make people feel like they are a part of the number. Len said Sapp was simply fantastic tonight. Score: 10/9/9 (28)
Cody Linley (partner Edyta Sliwinska)
(Dance: Mambo/ Song: 'My Way')
This performance had some highs and lows. On the plus side? I liked Cody's fresh-faced look and open white shirt. I also enjoyed his nice leap into the air. On the minus side? I almost felt like Linley was counting his way through the performance. His footwork and timing appeared a bit off as well. (And please don't get me started on the one-armed pushup like thing he did during the solo.)
Carrie Ann said Cody earned an "A" for effort and energy…but not for his erratic style. She thought the performance felt a little disjointed. Although he thought Linley was a little stiff and angular in this dance, Len said it was still pretty good. Bruno said the "spasmodic" dancer definitely put in the effort. Score: 8/8/8 (24)
Brooke Burke (partner Derek Hough)
(Dance: Mambo/ Song: 'Cuban Mambo')
For a second there, I was worried Derek would hog the 15-second solo for himself. Fortunately, Brooke was finally given a chance to do her own thing right in front of the judges. Even though I felt like she came close to falling a few times, Burke still managed to do a great job with the fast choreography. Her hips and shoulders both got into the action.
Len thought it was a very ambitious performance. Although he couldn't see her feet, the head judge said it was obvious by her hips that she was doing things correctly. Bruno said the exuberant dance could have revived the dead. Carrie Ann thought the solo worked well with the performance. Unfortunately, she felt Brooke's posture was a bit awkward tonight. She thought it might have been a result of the frantic dance. Score: 9/9/9 (27)
Maurice Greene (partner Cheryl Burke)
(Dance: Paso Doble/ Song: 'Let It Rock')
Strangely enough, I thought Maurice might have been too aggressive for this powerful style. He was trying so hard it looked uncomfortable and simply stiff. And what was up with the extended cape twirling? He just basically cheated his way through the solo requirement.
Bruno said Maurice was strong, imposing and very powerful. He thought he did well tonight. Carrie Ann loved Greene's focus. She said he hit every step with incredible intensity. Len actually thought the cape bit worked. (I thought he hated props??) He thought that the athlete showed attack and aggression tonight. Score: 8/8/8 (24)
Lance Bass (partner Lacey Schwimmer)
(Dance: Samba/ Song: '1 Thing')
I think this style really suited Lance's strengths. The performance allowed the pair to be bouncy, flirty and fun. Although I wasn't quite sure why he was doing hip hop-esque moves during the solo, I liked how Bass seemed at ease during this dance.
Carrie Ann said they did a good job with a difficult style. She did find Lance's spotting during his solo to be a little weird though. Len said he would have liked to see more Samba elements during the solo. He also criticized Bass on his footwork; he said the performer was a bit pigeon-toed. Bruno said Lance did a good job proving that he could dance without Lacey's assistance. He also complimented their difficult Samba rolls. Score: 8/7/9 (24)
Warren Sapp (partner Kym Johnson)
(Dance: Jive/ Song: 'Hallelujah, I Just Love Her So')
Warren exuded fun from all of his pores. He was energetic, smooth and incredibly funky in and out of his solo. I was so focused on the teddy bear's engaging performance, I neglected to study his actual technique.
Len said Sapp's performance was a joy to watch. Unfortunately, his feet weren't. Bruno said Warren has the uncanny ability to release a contagious sense of fun. Even though she noted his flat-footed work, Carrie Ann still loved the energy of the dance. Score: 9/8/9 (26)
(You can find all the Dancing with the Stars: Season 7 posts here.)
Related Tags:
abc, ballroom dancing, brooke burke, bruno tonioli, carrie ann inaba, cheryl burke, cody linley, dancing with the stars, dancing with the stars 7, dancing with the stars season 7, derek hough, dwts, dwts 7, edyta sliwinska, foxtrot, jive, kym johnson, lacey schwimmer, lance bass, len goodman, mambo, maurice greene, paso doble, quickstep, reality, reality show, reality shows, recap, recaps, samantha harris, samba, sidefeatured, tango, tom bergeron, warren sapp
© Gear Live Media, LLC. 2007 – User-posted content, unless source is quoted, is licensed under a Creative Commons Public Domain License. Gear Live graphics, logos, designs, page headers, button icons, videos, articles, blogs, forums, scripts and other service names are the trademarks of Gear Live Inc.