Monday October 29, 2007 11:23 pm
Dancing With The Stars: Week 6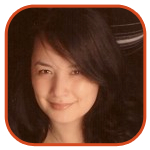 Tweet
Posted by Veronica Santiago Categories: Prime Time, Reality, ABC, Dancing With The Stars, Editorial, Features,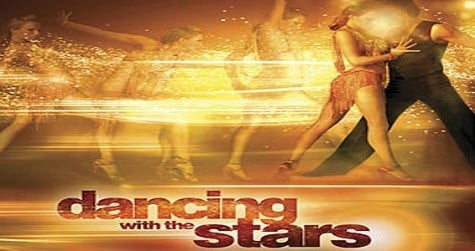 Tonight the competitors had to perform two dances: a style they've never performed before and a group dance number. Read on to see how they fared:
SABRINA BRYAN (partner Mark Ballas)
(Dance: Foxtrot/ Song: 'I'm a Woman')
I think her hair's been needing this updo; it brings a new level of maturity to her look. Although I believe she's had a couple of missteps, she's doing quite well. Her arms and lines look great and she's really covering the floor. Although Len thought her performance was excellent, he felt she still needed a bit more contrast throughout her dance. He said it was too powerful. Bruno said she still needed to work on finessing her dance. He also noticed that her foot got caught. Carrie Ann disagreed with the two other men; she thought the dance was feisty and smooth. Score: 9/8/8 (25)
JENNIE GARTH (partner Derek Hough)
(Dance: Mambo/ Song: 'Mambo Baby')
She almost looks like a Chiquita girl; she's very fun and flirty tonight. And I love all those tricks she and Derek have choregraphed into their dance! Bruno said she brought steam and heat to the floor. Carrie Ann thought she finally unveiled herself tonight and let it all hang out. Len said it was an exceptional performance. Score: 9/9/9 (27)
JANE SEYMOUR (partner Tony Dovolani)
(Dance: Jive/ Song: 'Modern Love')
Wow—what a cute yet revealing getup tonight. How is it that she looks skinnier and younger every week? Unfortunately her outfit is about the only thing that looks great; her performance is uncomfortably awkward. For a jive, she's not particularly bouncy. Maybe her stick thin legs aren't meant for something like this? Carrie Ann thought Jane had an incredible vibrancy; she also thought Jane was much better than that dance. Len said the style was not on her particular wavelength. He didn't think she got down and dirty enough. Bruno said it wasn't her most comfortable dance. He thought Jane lacked the necessary precision and sharpness. Score: 8/7/7 (22)
CAMERON MATHISON (partner Edyta Sliwinska)
(Dance: Samba/ Song: '??')
Every week I think Edyta looks like Pocahantas and every week she manages to outdo herself. Cameron looks very relaxed and confident tonight. He's starting to take a lot more chances with his dancing. Len said the performance was good in parts, but they didn't capture the essence of the Samba. Bruno said the dance had its moments, but then they threw in some weird tribal moves. Carrie Ann thought it was very primal and passionate. She loved the jungle vibe. Score: 9/8/8 (25)
MELANIE BROWN (partner Maksim Chmerkovskiy)
(Dance: Rumba/ Song: 'A Woman's Worth')
Melanie looks great in her sexy white dress tonight. Her outfit perfectly complements the hot performance. Bruno thought the dance was beautifully paced; she never lost control. Carrie Ann said she was mesmerized by the passion and sensuality. Len said it was perfection. Score: 10/10/10 (30) (Only the second perfect score of the season.)
MARIE OSMOND (partner Jonathan Roberts)
(Dance: Paso Doble/ Song: '??')
I really love the long and straight hair look for her…and thankfully last week's Charo-inspired outfit has been burned. Unfortunately, she's not being fierce enough with her long skirt. Shouldn't she be whipping that thing around? The whole dance lacked enough aggression. In fact, it was just boring. Carrie Ann felt she played it a bit safe tonight. Len said the start was nice and dramatic; it was the middle that needed a little help. Bruno said she started off like Catherine Zeta-Jones and ended up like Catherine Zeta-Cranky. Score: 8/8/7 (23)
HELIO CASTRONEVES (partner Julianne Hough)
(Dance: Cha Cha Cha/ Song: 'Get Up Offa That Thing')
Helio's horrible brown suit belonged somewhere in Edyta's Pocahantas number. Thankfully the funky song has brought back the smiling Helio tonight; last week's somber number was far too cheesy. Len said the Helio they all knew had returned…and was fantastic. Bruno thought he was rebranded, repackaged and regenerated. Carrie Ann said the Latin booty was working overtime. Score: 9/10/9 (28)
GROUP DANCE
(Song: 'Rockin Robin')
It was the Greasers vs. the Jocks in the group number tonight. The fun Rock 'N Roll High School number, reminiscent of the classic musical, allowed the couples to do many lifts normally banned. The judges didn't give any critiques for this particular performance; it was strictly for the viewers to decide how well they did. In the end, I don't really think the number really did anything to sway the viewing audience in any direction. They all know who their favorites are by now…
Related Tags:
90210, abc, all my children, ballroom, bruno tonioli, cameron mathison, carrie ann inaba, celebrities, cheetah girl, dancing with the stars, dr. quinn medicine woman, drew lachey, dwts, helio castroneves, jane seymour, jennie garth, len goodman, marie osmond, melanie brown, reality competition, sabrina bryan, samantha harris, scary spice, sidefeatured, tom bergeron
© Gear Live Media, LLC. 2007 – User-posted content, unless source is quoted, is licensed under a Creative Commons Public Domain License. Gear Live graphics, logos, designs, page headers, button icons, videos, articles, blogs, forums, scripts and other service names are the trademarks of Gear Live Inc.