Tuesday November 27, 2007 12:33 am
Dancing With The Stars: Week 10 (The Finals)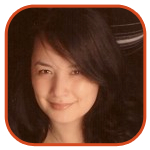 Tweet
Posted by Veronica Santiago Categories: Prime Time, Reality, ABC, Dancing With The Stars,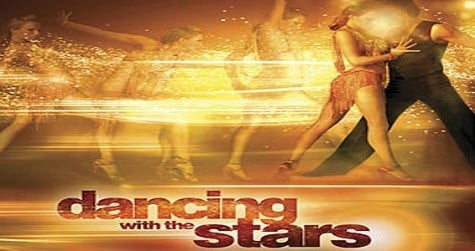 In tonight's finals, the three remaining competitors performed two dances each: a style the judges wanted them to improve and the highly-anticipated freestyle dance. Read on to see how they fared:
MELANIE BROWN (partner Maksim Chmerkovskiy)
(Dance: Cha-cha-cha/ Song: 'Car Wash')
Mel's Princess Leia-esque outfit is bound to get a few extra votes tonight. We now know that her baby weight is officially gone. This was a great style for them to revisit; it gave Melanie a chance to show off her improved skills - and great hip action.
Despite a few 'funny bits', Len said the dance was clean, crisp and precise. Bruno thought the dance had a stunning visual impact. Carrie Ann said she was hoping for just a 'hair more' excitement. Score: 9/9/10 (28)
MARIE OSMOND (partner Jonathan Roberts)
(Dance: Samba/ Song: 'Chica Chica Boom Chic')
Her teased hair and yellow dress looked great - unfortunately, her dance left a lot to be desired. Once again, she filled the performance with a bunch of distracting theatrics instead of actual dancing.
Bruno said the dance, though entertaining, was not technically Marie's best. Carrie Ann thought the performance highlighted Marie's limited range. Len said as far as entertainment, Marie is second to none. Score: 8/8/8 (24)
HELIO CASTRONEVES (partner Julianne Hough)
(Dance: Jive/ Song: 'Let's Twist Again')
The Grease-inspired outfits weren't cute enough to mask Helio's awkward dancing. Sadly, he hasn't learned how to master this style since the first time he attempted it. He's as equally stiff with the jive as he is smooth with the Latin numbers.
Carrie Ann said the performance was exciting, adorable and fun; she also thought his footwork was problematic and awkward. Len didn't mince words with his critique. He said 'flat-footed' Helio was a disappointment tonight. Bruno said the performance was great, but the footwork was lacking. Score: 8/8/9 (25)
MELANIE BROWN (partner Maksim Chmerkovskiy)
(Dance: Freestyle/ Song: 'The Way I Are')
Although you'd think she'd excel in the freestyle department, her hip hop moves were only so-so. Even speed skater Apolo Ohno did this style better than the Spice Girl. The lifts were incredible though (and her straight hair looked great).
Although Carrie Ann found the performance enjoyable, she thought Melanie was better than that. Len said the dance was slightly disjointed; it didn't quite flow for him. Bruno thought they made some cool risks. Score: 9/9/9 (27)
MARIE OSMOND (partner Jonathan Roberts)
(Dance: Freestyle/ Song: 'Start Me Up')
Of all her theatrical performances, I really did like this rag doll gimmick the best. I thought her acting skills really worked for this particular dance. Overall, it was an extremely creative and entertaining piece.
Len thought it was a good idea that never quite came off. Bruno said it was loopy, entertaining and unique—he just didn't think it was a dance. Although she applauded them for taking a risk, Carrie Ann thought it was an odd choice. Score: 8/7/7 (22)
HELIO CASTRONEVES (partner Julianne Hough)
(Dance: Freestyle/ Song: 'Land of 1000 Dances')
Pit crew outfits. Cute. I really didn't think they made a smart choice with this dance. Once again, Helio looked extremely awkward and stiff. They should have been highlighting his hot Latin moves in their farewell performance.
Bruno said Helio was 'Mr. Irresistable' tonight. Carrie Ann thought it was fantastic and entertaining. Len said it was the best freestyle of the night. Score: 9/10/10 (29)
© Gear Live Media, LLC. 2007 – User-posted content, unless source is quoted, is licensed under a Creative Commons Public Domain License. Gear Live graphics, logos, designs, page headers, button icons, videos, articles, blogs, forums, scripts and other service names are the trademarks of Gear Live Inc.