Monday September 29, 2008 11:58 pm
Dancing with the Stars 7: Week 2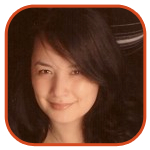 Tweet
Posted by Veronica Santiago Categories: Prime Time, Reality, ABC, Dancing With The Stars, Editorial, Features,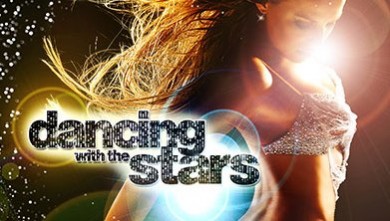 Two down, eleven to go. Last week on the Dancing with the Stars: Season 7, the celebrities were tasked with two different dances over two different days. Those performances resulted in the eliminations of both comedian Jeffrey Ross and actor Ted McGinley by Wednesday.
This week, the amateurs took on either the sultry Rumba or the aggressive Paso Doble. Did the celebrities rise to the challenge? Read on!
Toni Braxton (partner Alec Mazo)
(Dance: Rumba/ Song: 'I Can't Make You Love Me')
Toni – with her nude-colored slit dress and hair extensions – reminded me of Cher tonight. Her dancing was smooth, relaxed and sexy. Braxton did a good job of staying in the moment and connected to Alec. Those two have a very nice chemistry.
Len was surprised by how good the performance was. Although he would have liked to see more basic dancing, he thought they had a great chemistry. Bruno said Toni captured the dance's sensuality and vulnerability. He advised her to be careful on the transitions though. Carrie Ann said Braxton moves as well as she sings. Unfortunately, the picky judge had to ding her for two banned lifts. Score: 7/8/8 (23)
Brooke Burke (partner Derek Hough)
(Dance: Paso/ Song: 'Palladio')
Brooke – who looked like Catherine Zeta-Jones in The Mask of Zorro - was not as fiery as I would have liked to see her. Her arms looked a bit loose and her musicality a little off. I also didn't think she she appeared as comfortable as she did last week.
Carrie Ann was "mesmerized" by the dance. Although she thought Brooke was a hair off balance, she said every line was gorgeous. Len thought she portrayed the aggression well; it was controlled and not over the top. Bruno said there were moments of breathtaking artistry. He was impressed by how well she kept up with the song. Score: 8/8/8 (24)
Rocco DiSpirito (partner Karina Smirnoff)
(Dance: Rumba/ Song: 'You'll Never Find Another Love Like Mine')
The choreography started off with a weird transition. Rocco went from peppering the stage with sparkles to randomly dancing with his partner. Unfortunately, it really didn't get any better from there. He looked very stiff in his satin pajamas and walked awkwardly across the floor. He did a nice job of supporting Karina though.
Bruno thought the "stallion" ran out of juice. He said the chef stood around looking like "The Thing." Carrie Ann said the passion was there, just not the musicality. There just wasn't enough sway in his hips. Len thought there were "more tears than cheers" tonight. He said Karina gave him the ingredients, but it just didn't come out very tasty. Score: 5/6/5 (16)
Lance Bass (partner Lacey Schwimmer)
(Dance: Paso Doble/ Song: 'I Kissed a Girl')
Lance – who refused to wear a cape – set the tone of the performance with his sleeveless white shirt. Their interpretation was saucy, sassy and feisty. It was also full of hip hop-like elements. But was I the only one a bit weirded out by the passionate kiss at the end?
Len said he knows Lacey's game and Lance's brain. He said the couple thought they could throw in a couple of twist-turns to keep him happy. Unfortunately, they did a load of stuff that had no relationship to the Paso Doble. It simply didn't work for him. Carrie Ann liked that they took big risks and went for it. Although she felt the beginning choreography was a bit unnecessary, she said what they did on the floor was unlike anything she had seen before. Bruno said the couple was once again thrilling to watch. He did criticize Lance, though, for not maintaining the matador arms. Score: 7/6/7 (20)
Kim Kardashian (partner Mark Ballas)
(Dance: Rumba/ Song: 'You Give Me Something')
I have no idea how anyone could have ever considered Kim for a Pussycat Dolls stint. Her attempts to look sexy looked pathetic in rehearsal and on the dance floor. Her movements were very lazy, almost as if she was phoned in her performance. There were no hips, no musicality and no chemistry.
Bruno said she looked colder and more distant than Siberia. He advised her to go the actor's studio so that she could learn to get into character. Len said he was so disappointed because he thinks she has so much potential. He said she has "all the gear in the rear" but none of the curves. Carrie Ann told Kim to watch the performances on playback. At this point, the reality star has delivered the same dance three times. The judge said she needed to compare herself to everyone else and figure out how to bring it. Score: 6/6/5 (17)
Misty May-Treanor (partner Maksim Chmerkovskiy)
(Dance: Paso Doble/ Song: 'Take Me Out')
I thought Misty needed to soften up her performance a bit. Although the style – and her leather outfit – required her to be aggressive, she came off as frustrated, uncomfortable and scared. I missed her playful persona from last week.
Carrie Ann thanked the volleyball player for her energy and commitment. She didn't like her shoulders, but she loved her attack. Bruno told "Xena the Warrior Princess" that she needed to work on light and shade. Sometimes the athlete puts in so much power, she loses her balance. Len thought it was a very good attempt. He said she had aggression and attack. He also said she sometimes had a bewildered look. She needed to connect with Maksim while she's outside the holds. Score: 7/7/7 (21)
Maurice Greene (partner Cheryl Burke)
(Dance: Rumba/ Song: 'Mercy Mercy Me')
Maurice looked like a cool cat in his sexy green shirt tonight. He had a nice smile, good hips and ease of movement. He did a great job keeping up with Cheryl throughout the dance.
Len said Maurice talks the talk, but he doesn't dance the dance. The head judge thought the performance needed finesse – and more hips. Carrie Ann said she felt like Greene was holding something back. He was a little too stiff for her. Bruno said the athlete's moves were robotic and not as smooth as they should have been. Score: 7/6/6 (19)
Cloris Leachman (partner Corky Ballas)
(Dance: Paso Doble/ Song: 'Bolero')
In her costume and brown wig, Cloris reminded me of her Frau Blücher character in Young Frankenstein. Aside from a few nice spins, I don't really think she was given much choreography to work with. (Though that was probably on purpose.) If she wasn't waving her dress, she was just wasting her time standing around.
Bruno said the dance was "surreal." He said she ended the dance like Gloria Swanson in Sunset Boulevard. Len thought it was a lovely, traditional dance set to traditional music. He also said her solo spins were excellent. Carrie Ann said she hopes to be half the woman Cloris is at age 82. She just wished the actress had brought a little more wit to this week's performance. Score: 5/5/5 (15)
Susan Lucci (partner Tony Dovolani)
(Dance: Rumba/ Song: 'Waiting on the World to Change')
With her headband, Susan looked like a cross between a Greek goddess and Mischa Barton. Unfortunately, her dance wasn't much better. She was still far too delicate for my taste. She simply lacked the hips needed for this dance. And why couldn't she rip Tony's shirt open like a true soap diva would?
Carrie Ann thought it was really nice. She said Susan managed to transport them to someplace else. Although he was still hoping to see Lucci's inner "cougar," Bruno said it was a very good rumba. Everything was there and done well. Len said the rumba needed an actor, and that was what she brought. Score: 7/7/7 (21)
Warren Sapp (partner Kym Johnson)
(Dance: Paso Doble/ Song: 'Malaguena')
This performance - thanks to the long black trench coats and backwards-leaning movements – screamed Matrix from the get-go. It had a very dramatic and dark feel to it. Unfortunately, I didn't think Warren was as commanding as he could have been. His awkward turns and disastrous ending didn't help.
Len loved the performance's dark and menacing feel. He thought the excellent dance was very intense. Carrie Ann called Warren a "Paso Doble killer." She said the dance was dynamic, powerful and filled with light and shade. Bruno thought it was bold and heroic. He said Sapp moved his feet quite well for a guy his size. Score: 8/8/8 (24)
Cody Linley (partner Julianne Hough)
(Dance: Rumba/ Song: 'Bleeding Love')
Tonight, Cody (in an all-white outfit) looked like a cross between Derek Hough and Luke Skywalker. Thankfully, his performance helped me get past his youthful appearance. I thought Cody possessed nice hips, good arm extension and a believable chemistry with Julianne.
Bruno said Cody needed to learn control. The talent was there; the actor just needed to sell it. Although he thought it lacked polish and finesse, Len said it was a good job. Carrie Ann felt it was an age-appropriate rumba. She said it was innocent yet attractive. She simply advised Cody to loosen up a bit more. Score: 7/7/7 (21)
(You can find all the Dancing with the Stars: Season 7 posts here.)
Related Tags:
abc, alec mazo, all my children, ballroom dancing, brooke burke, bruno tonioli, carrie ann inaba, cheryl burke, cloris leachman, cody linley, corky ballas, dancing with the stars, dancing with the stars 7, dancing with the stars season 7, dancing with the stars: season 7, derek hough, dwts, dwts 7, erica kane, julianne hough, karina smirnoff, kim kardashian, kym johnson, lacey schwimmer, lance bass, len goodman, maksim chmerkovskiy, mark ballas, maurice greene, misty may treanor, misty may-treanor, paso doble, reality, reality show, reality shows, recap, recaps, rocco dispirito, rumba, samantha harris, sidefeatured, susan lucci, tom bergeron, toni braxton, tony dovolani, warren sapp
© Gear Live Media, LLC. 2007 – User-posted content, unless source is quoted, is licensed under a Creative Commons Public Domain License. Gear Live graphics, logos, designs, page headers, button icons, videos, articles, blogs, forums, scripts and other service names are the trademarks of Gear Live Inc.