Tuesday November 25, 2008 1:26 am
Dancing with the Stars 7: Week 10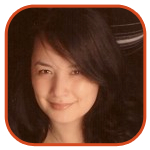 Tweet
Posted by Veronica Santiago Categories: Prime Time, Reality, ABC, Dancing With The Stars, Editorial,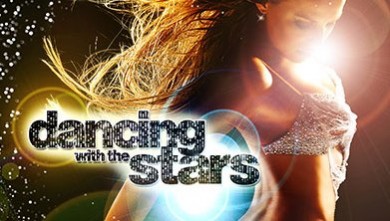 After 9 weeks of competition, it all came down to this: Dancing with the Stars' Season 7 Finale.
Tonight, the remaining three contenders each had to tackle two dances - a freestyle number and a group samba performance (a.k.a. the Samba Smackdown).
Who ultimately proved they deserved that mirror ball trophy? Was it the competition's most consistent dancer (Brooke)? The energetic crowd pleaser (Warren)? Or the daring comeback kid (Lance)? Read on!
Group Dance
(Dance: Samba/ Song: 'Blame it on the Boogie')
Brooke kicked off the performance and immediately set the bar high. Although the beginning looked a little weird - it was like she was reaching out to him and he wasn't having any of it - her segment overall was just as sexy as one would expect. Her twists, hip movements and samba rolls were all great. Next up was Lance. The showman was full of energy and excellent footwork. I also liked the personal touches he added to the style. Warren then capped off the number with his funky fresh moves and fun attitude. He did a nice job commanding the audience and the floor tonight.
Len thought all three couples did better with this style than the first time they individually attempted it. Although he felt Warren could still use some work on his feet, he complimented the football player for bringing more content to his dance. Goodman said Lance had nice energy despite a lack of finesse. The head judge then said that Brooke was still the one to beat in Week 10. Bruno thought Burke was dazzling and sexy. Tonioli said Lance had improved leaps and bounds in his confidence level. He then called Warren "irresistible" despite a lack of technique. Carrie Ann said Bass gets better and better every time he steps out on the floor. Inaba called Sapp the most improved dancer of the bunch. She then complimented Brooke for bringing technical nuisances to every performance.
Brooke's Score: 9/9/10 (28)...Lance's Score: 9/8/9 (26)...Warren's Score: 9/7/9 (25)
Brooke Burke (partner Derek Hough)
(Dance: Freestyle/ Song: 'You're the One that I Want')
I don't think the two could have picked a better crowd-pleasing song for their number. The choreography was humorous, creative and full of amazing tricks. The whole thing started off very fun and flirty then got slightly naughtier when Brooke eventually ripped off her poodle skirt. Although Burke's footwork seemed a bit awkward to me at times, her eye-popping lifts and twists more than made up for it. Derek was really throwing her around like a coordinated rag doll.
Bruno said the couple achieved positions that he had only previously seen in the Kama Sutra. He thought it was one of the best freestyles to date. Carrie Ann complimented the duo for once again bringing their integrity to the table. Len - who was a bit "hot under the collar" - agreed with Tonioli. He said it was the best freestyle he had ever seen as well. Score: 10/10/10 (30)
Lance Bass (partner Lacey Schwimmer)
(Dance: Freestyle/ Song: 'It's Tricky')
Although I wasn't surprised to see these two do hip hop, I have to admit I was a little disappointed. (Could that have been more predictable?) Regardless, the style allowed Lance and Lacey to highlight their youth and their creativity. (And for SYTYCD fans like me, it was nice to see Schwimmer tapping into that side of her persona again.) I could have probably done without the random ballroom movements and the "Bye, Bye. Bye" reference (also predictable), but I really enjoyed the performance overall.
Carrie Ann said she loved the beginning and the end. She just didn't like the cha cha segment. (It "didn't work" for her.) Len, surprisingly, liked the cha cha element of their dance. He said the couple did a really good job with the pleasing performance. Bruno thought it was youthful, vibrant and exciting. He said the creative and witty number made people smile. Score: 9/9/9 (27)
Warren Sapp (partner Kym Johnson)
(Dance: Freestyle/ Song: 'Proud Mary')
This performance touched on several of Warren's strengths. The song allowed the partners to start off very slow; there was a nice sultry and romantic buildup to the number's climax. Then a quick change of their outfits allowed them to really get down and dirty Tina Turner style. Although Sapp's personality was unavoidable, his physical strengths were also undeniable. He threw Kym over his shoulder like she was nothing.
Even though he wasn't technically perfect, Len still thought the athlete was an "absolute star." The head judge said no one could touch Sapp in the entertainment department. Bruno said with Warren, resistance is futile. You just have to stand back and enjoy the ride. Carrie Ann said despite a mistake, it was honestly her favorite dance of the night. She noted the football player's crazy ability to pull people in. Score: 9/10/9 (28)
(You can find all the Dancing with the Stars: Season 7 posts here.)
Related Tags:
abc, ballroom dancing, brooke burke, bruno tonioli, carrie ann inaba, dancing with the stars, dancing with the stars 7, dancing with the stars season 7, derek hough, dwts, dwts 7, freestyle, kym johnson, lacey schwimmer, lance bass, len goodman, reality, reality show, reality shows, recap, recaps, samantha harris, samba, tom bergeron, warren sapp
© Gear Live Media, LLC. 2007 – User-posted content, unless source is quoted, is licensed under a Creative Commons Public Domain License. Gear Live graphics, logos, designs, page headers, button icons, videos, articles, blogs, forums, scripts and other service names are the trademarks of Gear Live Inc.