Wednesday September 24, 2008 12:51 am
Dancing with the Stars 7: Week 1, Day 2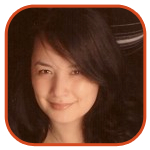 Tweet
Posted by Veronica Santiago Categories: Prime Time, Reality, ABC, Dancing With The Stars, Editorial, Features,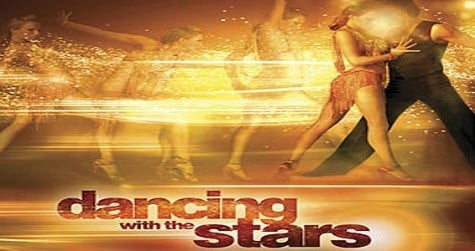 Last night, Dancing with the Stars: Season 7 kicked off with a jam-packed premiere.
All 13 couples - including 2 injured dancers - attempted either a Cha Cha Cha or a Foxtrot. After Round 1, actress/model Brooke Burke was sitting in the lead with a score of 23 while comedian Jeffrey Ross was resting at the bottom with an embarrassing 12. (Even Adam Carolla managed to get a 15 at this point last year.)
Tonight, 12 of the pairs were given one more chance to win voters over before Wednesday's second elimination. Who proved they were worth saving…and who asked to be sent home? Read on!
Lance Bass (partner Lacey Schwimmer)
(Dance: Quickstep/ Song: 'Close to Me')
Once again, Lance and Lacey did their best to inject some youth into this competition. His performance – like the song – was extremely energetic. Unfortunately, there were times he simply looked like a jackrabbit. The performance also had a few sloppy moments, but it was fun overall.
Although Len said Lance moved well across the floor, the head judge didn't like his posture or his hold. The dance simply wasn't his cup of tea. Bruno said the couple brought an incredibly fresh take to the competition. He said Lance knew how to sell it. Even though Carrie Ann was entertained, she wasn't really impressed. She thought the dance was a little too free flowing. She wished the ballroom number had a bit more elegance. Score: 7/6/8 (21)
Misty May-Treanor (partner Maksim Chmerkovskiy)
(Dance: Mambo/ Song: 'Black Mambo')
Misty – dressed like a colorful parrot – came out raring to go. The volleyball player got the audience pumped up and even braved a few solos within the number. She was extremely playful, flirty and loose.
Carrie Ann said Misty's tendency to "attack" really worked for this performance. She simply advised the athlete to work on her arms (since her legs were already "working it"). Len was surprised that someone from the world of sports could come out and perform that like that. He was quite impressed by her hips and her solo work. Although he loved her power and attack, Bruno said Misty needed to ease up on her shoulders and extend her arms. Score: 7/7/7 (21)
Maurice Greene (partner Cheryl Burke)
(Dance: Mambo/ Song: 'I Do the Jerk')
Tonight, the golden sprinter was definitely ready to party. He was funky, energetic and full of spirit. His dancing wasn't so bad either. Maurice did some very nice partnering work and a mean "worm" to boot.
Bruno said Greene was dynamic, energetic and exuberant. He did criticize the athlete, though, from staying a bit from the Mambo. He felt it was almost too party. Carrie Ann thought the transitions – unlike last night – were very smooth. She loved how the audience could feel the music pumping through his body. Len said he simply didn't like the "Free Willy" step. He thought it was simply nonsense. Score: 7/7/7 (21)
Brooke Burke (partner Derek Hough)
(Dance: Quickstep/ Song: 'Lover, Come Back to Me')
This dance was extremely quick and energetic from the get-go. Brooke – who looked fabulous in her backless black-and-white dress – was simply fantastic. Her frame and head movement were both great and feet were incredibly light.
For the second time in a row, Len said Brooke had the best dance of the night. Bruno said it was pure Hollywood. Carrie Ann thought she had grace, beauty and class. She said it was fantastic. Score: 9/8/9 (26)
Cloris Leachman (partner Corky Ballas)
(Dance: Mambo/ Song: 'Coconut Woman')
Cloris is this year's George Hamilton. She might not be the best dancer, but the viewers will always remember her performances. Tonight's number was incredibly sexy (bottoms were smacked) and saucy. (I'm not sure any other couple could have gotten away with so many sexual innuendos.) Although she did manage to do some nice chaines, I'm not sure anyone really noticed.
Carrie Ann said the Golden Girl really knew how to shimmy and "grab crotchie." The judge said entertainment was still really important at this point of the competition. Len nicely avoided any Cloris comments by complimenting Corky on his fantastic work. Bruno said he had never seen a Mambo like that one before and probably will never again. Score: 6/5/5 (16)
Toni Braxton (partner Alec Mazo)
(Dance: Quickstep/ Song: 'Blue Skies')
Toni – in a beautiful, power blue dress – looked absolutely regal tonight. Her posture was great and her neckline was fantastic. She did a nice job moving around the floor and managed to keep smile planted despite the fatigue she might have been feeling.
Bruno thought the performance was light, sparkling and elegant. He just recommended that she work on loosening up her shoulders. Carrie Ann complimented Toni on her natural movement and her chemistry with Alec. Len she said had a lightness of foot and nice movement across the floor. He thought the whole thing was very nice—even if her footwork and head were sometimes funny. Score: 8/7/8 (23)
Warren Sapp (partner Kym Johnson)
(Dance: Quickstep/ Song: 'Ding-Dong Daddy of the D-Car Line')
Warren and Kym make such an unusual pair on paper, but they look fantastic together on the dance floor. The football player really was the whole package tonight. The confident gentleman knew how to have fun and was incredibly light on his feet.
Len said for entertainment purposes, the dance was fantastic. Unfortunately, the technique was off. Bruno said the incredible dance was a "ton of fun." Although she was also critical of his footwork, Carrie Ann thought Warren was still amazing. Score: 7/7/8 (22)
Ted McGinley (partner Inna Brayer)
(Dance: Mambo/ Song: 'Mambo Gozon')
I thought "Mambo McGinley" did a great job of playing his role tonight. He looked quite manly – as if he was really in control of his woman (even though we know he probably wasn't). I was also quite impressed with his shimmys and some of his turns.
Carrie Ann said there was a bit of awkwardness to his movement. She said he needed to find a way to ease up on some of overexaggeration. Len said with hard work, anything is possible. The head judge said he did a very "commendable" mambo. Bruno said Ted grabbed his mambo with both hands and squeezed every ounce of fun out of it. He did criticize Ted, though, for his lack of musicality. Score: 6/6/7 (19)
Cody Linley (partner Julianne Hough)
(Dance: Quickstep/ Song: 'I Want You to Want Me')
Despite his obvious youthful looks, Cody came off as a fine gentlemen tonight. He moved across the floor very well and maintained a nice posture. Unfortunately, there wasn't anything special about his performance that really grabbled me.
Bruno called the couple the "King and Queen" of the prom. He said Cody was charming, youthful and energetic. He also said he needed to be a bit more controlled. Carrie Ann said the 18-year-old went from boy to man on the dance floor. Len said Linley did a nice job and danced with great maturity. Score: 8/7/8 (23)
Rocco DiSpirito (partner Karina Smirnoff)
(Dance: Mambo/ Song: 'La Comay')
It's always a bit worrisome when the professional dancer kills time doing a solo. Fortunately, Rocco – who was looking quite hot in his unbuttoned black shirt - wasn't as bad as I had feared. Although his footwork was sometimes questionable, his passion and effort were there.
Len thought the performance was much better than last night. Bruno said it was a huge turnaround for the "Italian Stallion". Never had he seen such a change so quickly. Carrie Ann thought it was super sexy. She said he handled his woman beautifully. Score: 7/7/7 (21)
Susan Lucci (partner Tony Dovolani)
(Dance: Quickstep/ Song: 'Bei Mir Bist Du Schön')
Now this was a turnaround. Tonight, Lucci's tiny frame was covered up and her confidence was built up. The ballroom number highlighted her grace and elegance. It also allowed her to be led like a lady.
Carrie Ann said this dance had the power and charisma that were so missing yesterday. Len felt a big smug because he had predicted ballroom would be her forte. Bruno thought she had class, elegance and glamour. He said this was her element. Score: 7/7/8 (22)
Kim Kardashian (partner Mark Ballas)
(Dance: Mambo/ Song: 'Baby Got Back')
This number had my eyes rolling from the beginning to end. Both the song and her performance made me want to gag. Kim could have chosen to be in in on the joke. Unfortunately, she didn't even bother to try. She looked like a limp noodle that Mark was forced to dance around. It really was a lazy attempt.
Bruno said the gorgeous girl really drove him crazy. She didn't even use what she had. Len agreed with Bruno. He said Kim didn't come out and sell her performance. He even pointed out that Mark had to overcompensate for it. Carrie Ann was much nicer with her critique. She said Kim was new to performing and really did her best. Score: 6/6/6 (18)
For those of you unable to keep track, the person missing from tonight's dance sheet was comedian Jeffrey Ross. Given that he had received Monday's lowest numbers—was anyone really surprised?
(You can find all the Dancing with the Stars: Season 7 posts here.)
Related Tags:
abc, alec mazo, all my children, ballroom dancing, brooke burke, bruno tonioli, carrie ann inaba, cheryl burke, cloris leachman, cody linley, corky ballas, dancing with the stars, dancing with the stars 7, dancing with the stars season 7, dancing with the stars: season 7, derek hough, dwts, dwts 7, edyta sliwinska, erica kane, inna brayer, jeff ross, jeffrey ross, julianne hough, karina smirnoff, kim kardashian, kym johnson, lacey schwimmer, lance bass, len goodman, maksim chmerkovskiy, mambo, mark ballas, maurice greene, misty may treanor, misty may-treanor, quickstep, reality, reality show, reality shows, recap, recaps, rocco dispirito, samantha harris, sidefeatured, susan lucci, ted mcginley, tom bergeron, toni braxton, tony dovolani, warren sapp
© Gear Live Media, LLC. 2007 – User-posted content, unless source is quoted, is licensed under a Creative Commons Public Domain License. Gear Live graphics, logos, designs, page headers, button icons, videos, articles, blogs, forums, scripts and other service names are the trademarks of Gear Live Inc.