Tuesday May 13, 2008 12:10 am
Dancing with the Stars 6: Week 9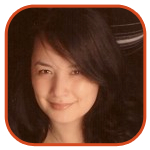 Tweet
Posted by Veronica Santiago Categories: Prime Time, Reality, ABC, Dancing With The Stars, Editorial, Features,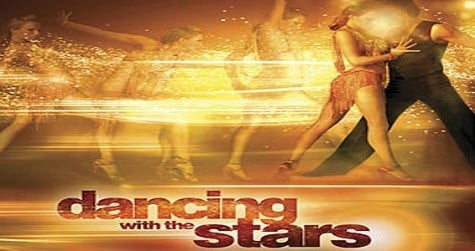 Last Monday on Dancing with the Stars: Season 6, the top two contenders (Jason and Kristi) both made large steps backwards. Meanwhile, Cristián proved a silly little injury wasn't going to hold him back.
In this week's semi-finals, the remaining four celebrities performed two familiar styles (one Latin, one Ballroom) that were chosen at random. They were also banned from doing more lifts. Who demonstrated improvement…and who repeated their mistakes? Read on!
Jason Taylor (partner Edyta Sliwinska)
(Dance: Foxtrot/ Song: 'Let's Call the Whole Thing Off')
This style perfectly suits his nice lines. Tonight, Jason was swift, sleek and smooth. His posture was great (as always) and he had a nice bounce in his step to boot. I have no idea how such a tall guy can be so incredibly light on his feet.
Len compared his glides to a "dolphin in the sea." The head judge loved every part of the "fantastic" performance. Bruno said the dance was full of movement and showmanship. Carrie Ann said it was "truly beautiful." She liked that it was packed with content and charisma. Score: 9/10/9 (28)
Marissa Jaret Winokur (partner Tony Dovolani)
(Dance: Quickstep/ Song: 'Around the World')
Marissa looked like such a lady tonight – and what an infectious smile! Her improvement over the past few weeks is just amazing. This fast dance was full of such confidence and great footwork. She and Tony looked like they were having a lot of fun.
Bruno said Marissa started off like a locomotive and took off like the Orient Express. He did notice a missed step (a jeté) though. Carrie Ann thought it was a great classic quickstep. She loved the spring in Marissa's step. Although he would have liked more body content, Len said he had to take the difficulty of the dance into consideration. He said she did a great job with the fast and technically-challenging style. Score: 9/9/8 (26)
Cristián de la Fuente (partner Cheryl Burke)
(Dance: Viennese Waltz/ Song: 'Satellite')
Cristián is apparently an amazing actor. There's no way someone could tell he had an injury. Once again, he managed to perform nice underarm turns and he did a great job leading Cheryl across the floor. At one point, he even dragged her with a single arm!
Carrie said the dance had nice rotation. She thought it was a very sweet and sound performance. Len said it had better content, better movement and a better mix of steps. Therefore, he thought it deserved "better marks." Bruno said they gave the Viennese Waltz a "wow factor." Score: 9/9/9 (27)
Kristi Yamaguchi (partner Mark Ballas)
(Dance: Tango/ Song: 'Midnight Tango')
The beginning of the dance was almost too fast and furious for me. The rest of the dance was full of content, nice turns and good body contact (something Len loves). I'm still not sure if she's quite sexy enough for me though.
Len said Kristi's drama, holds and posture were fine. But he, too, felt the performance was a bit hectic. Bruno said they managed to squeeze drama, sex and passion into their dance. He also loved the footwork. Carrie Ann – who almost lost her dress while trying to stand up – yelled "You're the queen of the dance floor!" Score: 10/9/10 (29)
Jason Taylor (partner Edyta Sliwinska)
(Dance: Paso Doble/ Song: 'El Gato Montes')
Jason's Yul Brynner a la The King and I outfit was terribly distracting. Unfortunately, his dance failed to impress me as well. The entire performance felt a bit stiff and awkward. He looked uncomfortable and at one point, I thought he was walking through his steps.
Bruno said Jason had the strength and momentum of Iron Man. Carrie Ann said the dance had far more choreography and content than before. She also thought it was nicely executed. Len felt Taylor really attacked his dance. Score: 9/9/9 (27)
Marissa Jaret Winokur (partner Tony Dovolani)
(Dance: Rumba/ Song: 'Just the Two of Us')
Marissa was sexy, slow and gentle with this sultry piece. Although she didn't deliver enough hip action at times, she continued to showcase a new side of herself. The Broadway star's abilities have definitely grown over the past few weeks.
Carrie Ann said she wasn't excited by this performance. She didn't think it was something worthy of the semis. Len, on the other hand, thought she did a very, very good job. Bruno said she brought "Sex and the City" to the floor. He thought Marissa went for it and performed it well. (Later, Carrie Ann argued with the other two men about the dance's 'wow' factor.) Score: 8/9/9 (26)
Cristián de la Fuente (partner Cheryl Burke)
(Dance: Samba/ Song: 'Sweetheart from Venezuela')
How do you divert attention from an injured arm? By opening up your shirt! This was an extremely fun performance full of character, loose movements and a ton of hip shaking.
Len thought it was "hotter than a chili pepper." He said Cristián's injury has increased the actor's focus and made him even stronger. Bruno said the partners made the samba an exciting and fun party dance. Carrie Ann likened the star to the show's previous "Twinkle Toes" (Emmitt Smith). She said the performance was fantastic. Score: 10/9/10 (29)
Kristi Yamaguchi (partner Mark Ballas)
(Dance: jive/ Song: 'Nutbush City Limits')
I've gotta hand it to Kristi. That girl had hair stuck on her mouth early on, yet she somehow managed to carry on without brushing it away. Overall, the performance was incredibly fast, furious and precise. Her turns were amazing as was her footwork.
Bruno said this was a cherry, the icing on the cake. He called it a "sweet, delicious jive." Carrie Ann said Kristi attacked the extremely difficult routine full on. Unfortunately, the judge also said the skater was a hair out of sync. Len said it had great rhythm. He felt the couple moved well across the floor. He also thought Yamaguchi was a little stiff at times. Score: 9/9/10 (28)
(You can find all the Dancing with the Stars: Season 6 posts here.)
Related Tags:
abc, ballroom, bruno tonioli, carrie ann inaba, cheryl burke, cristian de la fuente, cristián de la fuente, dancing, dancing with the stars, dancing with the stars 6, dancing with the stars season 6, dancing with the stars: season 6, dwts, dwts 6, edyta sliwinska, foxtrot, jason taylor, jive, judges, kristi yamaguchi, len goodman, marissa jaret winokur, mark ballas, paso doble, quickstep, reality, rumba, samantha harris, samba, tom bergeron, tony dovolani, viennese waltz
© Gear Live Media, LLC. 2007 – User-posted content, unless source is quoted, is licensed under a Creative Commons Public Domain License. Gear Live graphics, logos, designs, page headers, button icons, videos, articles, blogs, forums, scripts and other service names are the trademarks of Gear Live Inc.