Tuesday April 29, 2008 12:46 am
Dancing with the Stars 6: Week 7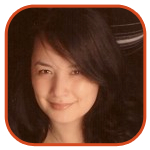 Tweet
Posted by Veronica Santiago Categories: Prime Time, Reality, ABC, Dancing With The Stars, Editorial, Features,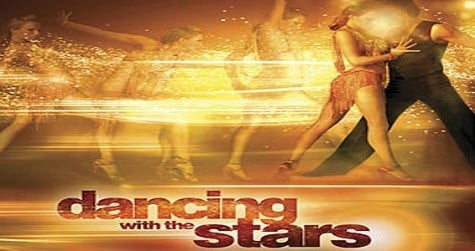 Last week on Dancing with the Stars: Season 6, the remaining seven competitors had to perform two numbers—one they had never done before and an unscored group dance.
With the competition now at the halfway point, its time for the Final Six to prove they can go the distance. From this point forward, each hoofer will have to perform two individual numbers (both of which will be graded). Who earned their chance at the trophy…and who earned their way to the emergency room? Read on!
Read More

|
Dancing with the Stars
Marissa Jaret Winokur (partner Tony Dovolani)
(Dance: Tango/ Song: 'Champagne Tango')
For some reason, Marissa reminded me of Broadway star Patti Lupone tonight. I'm not sure if it was the hair or the serious stage actress look; she really did a nice job staying in character. Her dancing was stage-worthy as well. Her spins, posture, neck and arms all looked great.
Len said this was Winokur's best dance so far. Bruno felt it was great. He liked her drama, passion and hint of disdain. Carrie Ann said something has really come out of Marissa the past few weeks. The actress has started to push the boundaries and show a new side of herself. Score: 9/9/9 (27)
Cristián de la Fuente (partner Cheryl Burke)
(Dance: Viennese Waltz/ Song: 'I'll Make Love to You')
There's something about a good-looking man in a nice suit that makes him look and feel a bit more dapper. Unfortunately, he seemed almost too loose for me tonight. I thought he should have been a bit more commanding with his partner. He did help Cheryl pull off a nice death drop though.
Bruno said the duo had great interplay and movement. He thought they used the floor beautifully. Carrie Ann loved his newfound fluidity. She just felt he lacked a bit of energy. Len thought the dance lacked a little content. Otherwise, he felt Cristián did well with what he had. Score: 8/8/9 (25)
Kristi Yamaguchi (partner Mark Ballas)
(Dance: Viennese Waltz/ Song: 'I'm With You')
Their use of an umbrella was interesting and risky at the same time. (She could have easily hit her partner in the face!) I really didn't feel like Kristi was on her game this evening. It looked like she was trying to catch up with Mark at points. (I believe I might have actually seen a misstep as well.) But her lines were as gorgeous as always and she pulled off an amazing back fall.
Carrie Ann liked that Kristi took some risks and was very emotional with her performance. She did notice that her turns were slightly off though. Len didn't like the prop at all; he said the couple didn't need it. Bruno said it was like watching Madame Butterfly. He said it was good to see her acting the part and really 'floating about.' Even though her turns weren't perfect, he gave her credit for the level of difficulty. Score: 9/8/9 (26) **Their lowest score yet**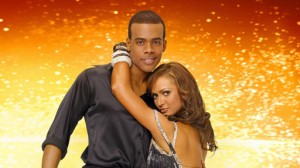 Mario (partner Karina Smirnoff)
(Dance: Foxtrot/ Song: 'I'm Your Man')
No matter how much he hates a particular style, I have to give Mario props for always appearing confident during his performances. Tonight, he seemed like a graceful charmer. I really liked his lines and commitment to the dance.
Len said for a 21-year-old, Mario dances with great maturity. Although the head judge loved the heel-toe-toes, he criticized the singer for his lack of elegance. Bruno liked that he brought youthful vitality to floor. Unfortunately, the control needed for the Foxtrot was not always there. Carrie Ann complimented him for being ambitious with his difficult routines. She did feel that he was a bit loose in his joints though. For ballroom, he really needs to be a bit 'stiffer.' Score: 8/8/8 (24)
Shannon Elizabeth (partner Derek Hough)
(Dance: Tango/ Song: 'Tanguedia III')
Once again, the real-life couple was looking quite sexy tonight. Although she started off a little shaky in the beginning, I really liked their fast and fierce movements. I just couldn't help feeling that her footwork was a bit off at times though.
Although the Tango is a "bitch of a dance to master," Bruno thought their performance was fascinating. He said Shannon was like a silent movie vamp. Carrie Ann thought this was the actress' best dance yet, by far. She said it was obvious she had been working on her lines. Len felt the dance had aggression, passion…and some odd little movements. He thought she did a terrific job. Score: 9/9/9 (27)
Jason Taylor (partner Edyta Sliwinska)
(Dance: Quickstep/ Song: 'The Dirty Boogie')
It was obvious that he was having fun from the get-go. He playfully interacted with the band then did a nice jump off the steps. I really liked that he stayed in character throughout his dance, though his timing seemed a bit off. And wow – what a sexy move at the end! That lucky partner literally had Jason hovering over her while she was on the ground.
Carrie Ann thought it was larger than life and full of energy. She loved the kicks, form…everything. Len said performances like that one will get the couple into the finals. Bruno said it was dazzling and athletic. He called it the performance of the night. Score: 10/9/10 (29)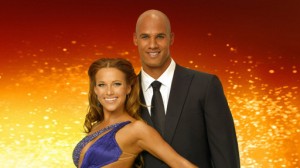 Marissa Jaret Winokur (partner Tony Dovolani)
(Dance: Rumba/ Song: 'Quando, Quando, Quando')
Although Marissa looked hot in her pink gown, I didn't feel her sexiness extended far beyond the dress. I really liked seeing her softer side; she was graceful and elegant. Unfortunately, the dance lacked content and the necessary hip action.
Bruno said she was a "woman in full bloom." He thought it was romantic, warm and sweet – he just wished it was a bit more dirty. Carrie Ann said the beautiful performance gave her goosebumps. She liked Marissa's confidence and great arm movements. Len said the dance didn't have much hip action and was a tad too "careful." Score: 9/8/8 (25)
Cristián de la Fuente (partner Cheryl Burke)
(Dance: Samba/ Song: 'Sobe Son')
It's quite possible this performance will receive more buzz than Marie Osmond's fainting spell did last year. (You can see a video of it below.)
It started off nicely. Cristián looked incredibly hot in his sleeveless shirt and was working his hips like a Chippendales dancer. They were dancing well and he appeared to have a good feel for the Latin music. Then something weird happened. First, Cheryl narrowly avoided falling down. A few short moments later, it was obvious he was having problems with his left arm. He even stopped dancing at one point while Cheryl tried to continue on with the show. He did his best to get back into the performance, but it was really downhill from there. His partner eventually wound up on the floor at the very end because Cristián wasn't able to support her.
After an unplanned commercial break, Carrie Ann Inaba explained that the judges would only score the section prior to the injury. She then applauded the actor for going the whole round and being there for his partner. Len said it was brave of him to keep going. Bruno said he hopes Cristián will be able to come back because he is a great performer.
Backstage, we learned that Cristián may have had a severe muscle cramp. (He was taken to the hospital for further evaluation immediately after receiving his scores.) Score: 7/7/7 (21)
Kristi Yamaguchi (partner Mark Ballas)
(Dance: Cha Cha Cha/ Song: 'Don't Stop the Music')
Although she had the unfortunate task of following the medical emergency, the Olympic skater managed to stay focused on her dance. I believe she was truly at her most playful tonight. Not only was she sexy, she had attitude. And who knew she could pull off hip hop? It was almost like seeing Sabrina Bryan all over again.
Len only liked the middle section of the dance. He didn't like the segments when they weren't together as partners. He thought all that other stuff simply wasted time. Bruno thought it was a fantastic and inventive Cha Cha Cha. He said kids would love the contemporary choreography. The former Fly Girl gave Kristi "three snaps up" for her hip hop moves. Score: 10/8/10 (28)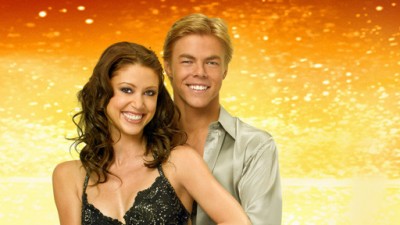 Mario (partner Karina Smirnoff)
(Dance: Mambo/ Song: 'Mambo A La Sandoval')
While he may not be a fan favorite, I have to say – this guy really is an entertainer. His 'loose joints' may not be appropriate for the Foxtrot, but they work perfectly well with the Mambo. His hips shaked and shimmyed quite nicely. I thought the performance was overall playful and smooth.
Bruno said it was slick, fast, furious and dangerous. He thought Mario was meant for the Latin dances. Carrie Ann said the couple set the place on fire. Unfortunately, she did notice one part when they were out of sync. Len thought it was wild, wacky….and wonderful. Score: 9/9/9 (27)
Shannon Elizabeth (partner Derek Hough)
(Dance: Mambo/ Song: 'Ain't Nothing Wrong With That')
Having been told she didn't have any hip action last week, Shannon and Derek tried dialing it up a notch. This time around, she started off the dance by shaking her booty right in front of the judges. Unfortunately, the whole thing felt strangely awkward. Weirdly enough, I think the actress needs more meat on her bones to pull off the Latin dances. Her thin limbs – and her shimmys – just come off looking weird.
For a moment, Carrie Ann was literally speechless. (Never a good sign.) She then managed to compliment Shannon for fueling her emotions into the dance. Inaba also criticized her for the awkward lines. Although he said she sometimes seemed gawky, Len felt she did a much better job with her hips. Bruno concurred with his co-judges. He said she had a slight gangly-ness with her moves. Score: 8/8/8 (24)
Jason Taylor (partner Edyta Sliwinska)
(Dance: Paso Doble/ Song: 'Monday Night Football theme')
This was definitely the most unusual Paso Doble I've seen in quite some time. Instead of the typical red and black capes we've grown accustomed to, Edyta – dressed like a cheerleader of sorts – had her own cape. Meanwhile, Jason looked like a tank-topped football player. Needless to say, the music was perfectly suited for him. He was fierce, strong and commanding in this performance. Sort of like a matador on the gridiron.
Len liked that Jason came out with attack, but said he could do without all the posing. Bruno liked Taylor's incredible presence. He said the performance was a winner. Carrie Ann thought it was fantastic. She did have to ding them for another one of those 'banned lifts' though. Score: 9/8/9 (26)

You can see Cristián's possible dance last below:
(You can find all the Dancing with the Stars: Season 6 posts here.)
Related Tags:
abc, ballroom, bruno tonioli, carrie ann inaba, cha cha cha, cheryl burke, cristian de la fuente, cristián de la fuente, dancing, dancing with the stars, dancing with the stars 6, dancing with the stars season 6, dancing with the stars: season 6 derek hough, dwts, dwts 6, edyta sliwinska, foxtrot, jason taylor, judges, karina smirnoff, kristi yamaguchi, len goodman, mambo, mario, marissa jaret winokur, mark ballas, quickstep, reality, rumba, samantha harris, samba, shannon elizabeth, tango, tom bergeron, tony dovolani, viennese waltz
© Gear Live Media, LLC. 2007 – User-posted content, unless source is quoted, is licensed under a Creative Commons Public Domain License. Gear Live graphics, logos, designs, page headers, button icons, videos, articles, blogs, forums, scripts and other service names are the trademarks of Gear Live Inc.