Tuesday April 22, 2008 12:12 am
Dancing with the Stars 6: Week 6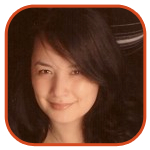 Tweet
Posted by Veronica Santiago Categories: Prime Time, Reality, ABC, Dancing With The Stars, Editorial, Features,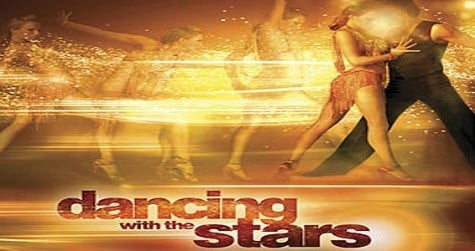 Last week, the elite eight - minus a few exceptions - struggled with the show's Latin night. By Tuesday, Marlee lost her timing, Shannon lost her hips and Priscilla lost her place in the competition.
Tonight on Dancing with the Stars: Season 6, the amateurs had to memorize two new dances—one they had never done before and a group country number. (The latter performance wasn't scored.) Were the stars able to please the judges…or did the program's newest couple hog all the attention?
Jason Taylor (partner Edyta Sliwinska)
(Dance: Cha cha cha/ Song: 'Best of My Love')
Jason looked very loose and relaxed with this upbeat number. Although he appeared a bit unsure at times (he kept looking at his partner for cues), he was extremely light on his feet and had great hip rotations. (On a side note: Edyta whipped out her best pink bikini number for her Top Seven performance. I'm a little worried to see what she'd wear for the Final Four.)
Len said that, unlike last week, this dance was full of content. Unfortunately, Jason obviously needed to count out his dance steps. Bruno thought it was flamboyant, cheeky and fun…even if the timing was off. Carrie Ann loved Jason's lines but felt he looked a bit awkward when he wasn't in a hold. Score: 8/8/8 (24)
Shannon Elizabeth (partner Derek Hough)
(Dance: Rumba/ Song: 'True Colors')
I hate to admit it – but knowing these two are a couple off-camera made me feel a bit icky. That section with her on the floor (and him above her) made me say "Ewww." She did really look gorgeous in her pink dress, though, and there was definitely a lot of chemistry. But her dancing was really just…fine. She seemed a bit stiff tonight.
Even though he felt she was lacking hip action, Bruno thought the partners were sizzling. Carrie Ann said Shannon had the ability to make great shapes, she just needed to sustain them more. Although Len felt the dance sometimes lacked fluidity, he was generally pleased with the performance. Score: 8/8/8 (24)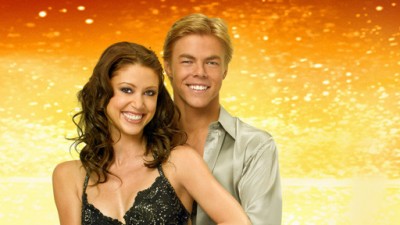 Marlee Matlin (partner Fabian Sanchez)
(Dance: Mambo/ Song: 'Mi Tierra')
Once again, Marlee had some difficulty tackling a complicated Latin number. Her footwork was off in several places and she lacked a considerable amount of energy. I felt she was like a rag doll at times. But boy, did she look hot! I believe someone stole that outfit right off of Edyta's clothing rack.
Carrie Ann said this style of dance required a connection to the music. She was really hoping to see much more out of Marlee. Although he felt she was a real inspiration, Len thought the actress looked very uncomfortable tonight. Bruno regrettably noted that Matlin lost her timing in a few spots. Score: 7/7/7 (21)
Cristián de la Fuente (partner Cheryl Burke)
(Dance: Foxtrot/ Song: 'Come Fly with Me')
Cristián was quite the dapper gentleman tonight. He was very light on his feet, had great posture and seemed very relaxed. He played his role extremely well. It almost felt like he should have been singing in the rain.
Len said that if they end up in the Bottom Two tomorrow, he will show his "bum in the supermarket." He believed this was Cristián's best dance so far. Bruno thought this performance was an unexpected treat. He felt the dashing dancer had excellent footwork tonight. Carrie Ann said the actor was incredibly refined. His emotion, fingertrips, arms and footwork were all great. Score: 9/9/9 (27)
Marissa Jaret Winokur (partner Tony Dovolani)
(Dance: Viennese Waltz/ Song: 'Delilah')
This was the Broadway star's best night so far. She looked amazing in her white halter dress and performed beautifully in her dance. She was graceful, elegant and full of energy. She also did a great job keeping in character while she glided across the floor.
Bruno said Marissa was light and frothy. He also complimented her for taking on some difficult moves. Carrie Ann said she was definitely on the "Winokur Wave." She loved how the actress showed a new side of herself. She also liked her technique and line. Len said it was obvious her confidence had grown. He thought she looked like a true princess. Score: 9/8/9 (26)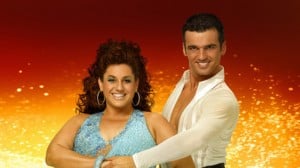 Kristi Yamaguchi (partner Mark Ballas)
(Dance: Jive/ Song: 'Rip It Up')
Another night, another amazing performance. Although this was an extremely energetic style, Kristi was able to break through her serious shell to show that she was having fun. The partners were animated, flirty and technically perfect.
Carrie Ann gave the skater a standing ovation. She thought this was the best danced performed all season so far. Len said it was like a buffet – it had a tasty morsel here, a delicious bit there. He simply loved the smorgasboard of dance. Bruno called it "top notch, high-definition entertainment." Score: 10/10/10 (30) **the first perfect score of the season**
Mario (partner Karina Smirnoff)
(Dance: Rumba/ Song: 'Let's Get It On')
We already knew the two had chemistry – but this was by far their sexiest number yet. (His open shirt and her Jeannie-esque number undoubtedly helped to set the mood.) At times, it looked like he was going to strip her down. This style of dance definitely suited the singer well. He looked extremely comfortable and smooth; it was almost like he was meant to woo women.
Even though he felt they did a good job, Len said the dance was far too raunchy for him. The rumba is apparently supposed to be a story of a "developing romance," not something involving a gigolo. Bruno thought it was fabulous. He called it "savage, primeval lust." Carrie Ann said it was "better than good sex." Unfortunately, she did have to ding them for doing a banned lift. Score: 9/9/10 (28)
You can watch Cristián's best performance yet below:
(You can find all the Dancing with the Stars: Season 6 posts here.)
Related Tags:
abc, ballroom, bruno tonioli, carrie ann inaba, cha cha cha, cheryl burke, cristian de la fuente, cristián de la fuente, dancing, dancing with the stars, dancing with the stars 6, dancing with the stars season 6, dancing with the stars: season 6, derek hough, dwts, dwts 6, edyta sliwinska, fabian sanchez, foxtrot, jason taylor, jive, judges, karina smirnoff, kristi yamaguchi, len goodman, mambo, mario, marissa jaret winokur, mark ballas, marlee matlin, reality, rumba, samantha harris, shannon elizabeth, tom bergeron, tony dovolani, viennese waltz
© Gear Live Media, LLC. 2007 – User-posted content, unless source is quoted, is licensed under a Creative Commons Public Domain License. Gear Live graphics, logos, designs, page headers, button icons, videos, articles, blogs, forums, scripts and other service names are the trademarks of Gear Live Inc.