Tuesday April 1, 2008 12:20 am
Dancing with the Stars 6: Week 3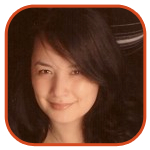 Tweet
Posted by Veronica Santiago Categories: Prime Time, Reality, ABC, Dancing With The Stars, Editorial, Features,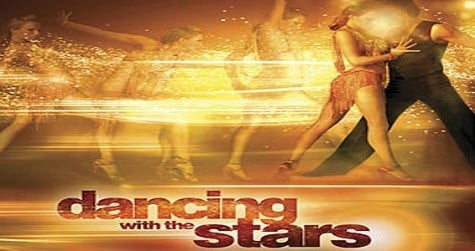 Two down, ten to go. Last week on the Dancing with the Stars: Season 6, the celebrities were tasked with mastering either the Quickstep or the Mambo. Those results helped in eliminating magician Penn Jillette and tennis star Monica Seles the following day.
This week, the amateurs took on either the fiery Tango or the fast-paced Jive. Which performers eased into their dance like a fish to water and which ones simply got in over their heads? Read on!
Marlee Matlin (partner Fabian Sanchez)
(Dance: Jive/ Song: 'You May Be Right')
This is a style that can truly test anyone's abilities, yet Matlin once again proved that despite her hearing loss, she's more than capable of working it. She started off looking very sassy and sexy in her purple, sequined number. She then remained playful and flirty throughout the dance and her footwork and timing were also great.
Len said Marlee never ceases to amaze him. She did a great job and was extremely sharp with her dancing. Although he felt she lost her timing in a few spots, Bruno liked that she had the ability to connect and was very alive in her performance. Carrie Ann decided to nitpick this time around and noted that Matlin's hands were a bit 'pancakey'. Score: 7/7/7 (21)
Steve Guttenberg (partner Anna Trebunskaya)
(Dance: Tango/ Song: 'Jalousie')
This dance required Steve to abandon his perma-grin and adopt a more dramatic look. His posture looked great, though at times he was borderline stiff. I also wasn't sure how much leading he actually did. But I have to say – the dance wasn't helped by the boring instrumental number.
Carrie Ann said that this was his best dance so far. Although he lacked dynamics, she felt he was sharp, snappy and determined. Len said that Steve's footwork was fantastic. The head judge felt he captured the flavor of the dance. Bruno said something about being 'mean' and 'manly'. The rest of it was hard to decipher. Score: 7/7/7 (21)
Cristián de la Fuente (partner Cheryl Burke)
(Dance: Jive/ Song: 'Don't Stop Me Now')
He made a very bold move right off the start, though he almost slipped after leaping from the stage. Not only did he look hot with his sleeveless shirt get-up, he actually looked very loose tonight. I think he might have actually been having fun.
Bruno said Cristián was on rocket fuel tonight. He felt the competitor delivered his best performance yet. Len said he could have danced sharper and his free arm could have been stronger. But he did also agree with Bruno. He thought this was the actor's best dance so far. Carrie Ann applauded him for his weekly improvement. She felt both his energy and flexibility were great. She told him that he really has a shot at the title. Score: 8/8/9 (25)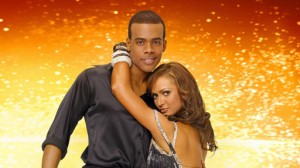 Mario (partner Karina Smirnoff)
(Dance: Tango/ Song: 'El Tango de Roxanne')
Despite his lack of practice, Mario appeared extremely fierce and strong in this style. He looked confident and in control. Unfortunately, his performance was hindered by missteps (at one point, I thought they were going to dance into the chairs) and a lack of chemistry.
Although he believed the performance had flair, Len thought it was an overall mess. It lacked posture, the footwork was terrible and his holds were bad. Goodman was "bitterly disappointed". Carrie Ann said this dance didn't have his normal style; it almost felt like they were fighting at times. She also noticed their mess-up in the corner of the dance floor. Bruno said it was a proper dramatic performance, but he did admit Mario could do better. Score: 7/6/8 (21)
Shannon Elizabeth (partner Derek Hough)
(Dance: Jive/ Song: 'Goody Two Shoes')
We're only three weeks in and Shannon has already stolen Edyta's Pocahantas style. (What was up with that headband?) Aside from her beginning cartwheel, I thought her dancing looked a bit awkward and stiff tonight. Her long limbs didn't appear to be moving that sharply. She also seemed to be depending on Derek for direction.
Bruno loved that Shannon came out and went all the way. He felt that she tackled some challenging choreography but advised her to concentrated on her finish and precision. Len simply said it was a really good jive. Carrie Ann liked that the competitor continually managed to surprise them. She said Shannon was fun to watch. Score: 8/8/8 (24)
Adam Carolla (partner Julianne Hough)
(Dance: Tango/ Song: 'I Can't Tell a Waltz from a Tango')
Adam and Julianne made quite a pair tonight. Not only did I love his orange ruffled shirt, she almost looked like Karina with her short brown wig. But more importantly – he looked equally as appealing on the dance floor. Not only was he enjoying himself, he seemed very committed to his performance. He even got himself down on the floor for this routine.
Carrie Ann reluctantly admitted that Adam looked quite sexy tonight. (She didn't even talk about his actual performance.) Although Carolla is by no means a master technician, Bruno felt that he was getting better. Len said Julianne's choreography actually made her partner look like a dancer. Score: 7/7/7 (21)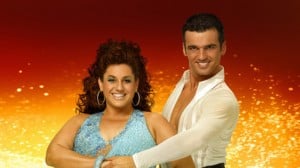 Marissa Jaret Winokur (partner Tony Dovolani)
(Dance: Jive/ Song: 'Girlfriend')
The song and style were both perfectly suited for her. They're bouncy, bubbly and infections. Unfortunately, her lively attitude didn't do enough to mask her poor footwork. I wasn't quite sure at times whether she was simply missing steps or whether she wasn't given enough to work with. It felt like something was missing.
Len said what she did, she did well. Unfortunately, he felt like she was a bit too careful. He wanted her to go out and really attack it. He also noted a few foot faults. Carrie Ann didn't mince words. She called the performance "boring". She didn't think Marissa was putting the fight into her dance. Bruno thought it looked like a rehearsal. He said she was jiving "in cruise control". He asked her to come out and live up to the talent they know is there. Score: 6/7/6 (19)
Priscilla Presley (partner Louis van Amstel)
(Dance: Tango/ Song: 'El Choclo')
This performance was smoldering from the first second. (And thankfully, age-appropriate.) Priscilla was dramatic, sharp, sassy….and she looked great in her hot red dress. I also loved the choreography. I thought the couple really told a story.
Bruno said the "hot cougar" had a well-executed and beautifully acted performance. Len said it had passion, drama, fire and ice. He thought it was great. Carrie Ann was mesmerized by the dance. She said she believed every minute of it. She only advised Priscilla to watch her neck. Score: 8/9/9 (26)
Jason Taylor (partner Edyta Sliwinska)
(Dance: Jive/ Song: 'I Got a Woman')
Jason once again delivered the whole package. He was as smooth on the dance floor as he was sexy in his suspenders. He looked comfortable and extremely relaxed with this performance. That man really has a natural talent and ability to feel the music. He just threw himself 100% into that upbeat dance.
Carrie Ann said that it blows her mind how well he can move. His lines were absolutely breathless. She just dinged him for being small with his upper body. Bruno said Jason was light and powerful on his feet. Although Len also liked his lines, the head judge felt the dance didn't have enough jive action in it. He also thought his kicks were sloppy. Score: 8/7/8 (23)
Kristi Yamaguchi (partner Mark Ballas)
(Dance: Tango/ Song: 'Rio')
The dance was very intense from the get-go. Kristi's moves were sharp, crisp and dramatic. I thought she delivered a very forceful performance overall. I only wished her awful hair wasn't so distracting.
Len liked the performance very much, though he did find her head movements to be occasionally disturbing. Carrie Ann said her technique wasn't as amazing as it has been in the past. She also thought Kristi's anger was quite one-dimensional. She said the skater needed to work on touching people. Bruno thought the dance was sharp, clean, clear and precise. He just wished she would be more emotionally engaging. He said he wants her to be a "dirty girl". Score: 9/9/9 (27)
You can watch a clip of tonight's second highest-rated performance (Priscilla's) below:
(You can find all the Dancing with the Stars: Season 6 posts here.)
Related Tags:
abc, adam carolla, anna trebunskaya, ballroom, bruno tonioli, carrie ann inaba, cheryl burke, cristián de la fuente, cristian de la fuente, dancing, dancing with the stars, dancing with the stars 6, dancing with the stars season 6, dancing with the stars: season 6, derek hough, dwts, dwts 6, edyta sliwinska, fabian sanchez, jason taylor, jive, judges, julianne hough, karina smirnoff, kristi yamaguchi, len goodman, louis van amstel, magician, mario, marissa jaret winokur, mark ballas, marlee matlin, priscilla presley, reality, samantha harris, shannon elizabeth, steve guttenberg, tango, tom bergeron, tony dovolani
© Gear Live Media, LLC. 2007 – User-posted content, unless source is quoted, is licensed under a Creative Commons Public Domain License. Gear Live graphics, logos, designs, page headers, button icons, videos, articles, blogs, forums, scripts and other service names are the trademarks of Gear Live Inc.