Tuesday May 20, 2008 12:35 am
Dancing with the Stars 6: Week 10 Finals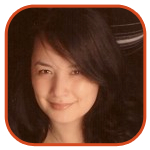 Tweet
Posted by Veronica Santiago Categories: Prime Time, Reality, ABC, Dancing With The Stars, Editorial, Features,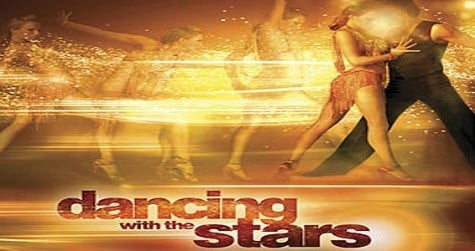 In last week's semi-finals, the remaining four contenders repeated two styles chosen at random. By Tuesday, Jason had fallen into third place and Marissa was given a warm goodbye.
Tonight on Dancing with the Stars: Season 6, the three finalists performed another two numbers. In the crowd favorite freestyle dance, the couples were only limited by their imaginations and abilities. In the first ever face-off number, the couples all had to do a 1-minute cha cha segment within the same song.
Who stepped within reach of that mirror ball trophy…and who simply looked out of step? Read on!
GROUP FACE-OFF
(Dance: Cha Cha/ Song: 'Dancing on the Ceiling')
Cristián de la Fuente (partner Cheryl Burke)
The key to winning this whole thing? Apparently not bothering with buttons. Cristián's purple shirt/pants combo was horrible, but the sight of his chest helped me get past that. He started the performance with a nice leap off the stage (and a near stumble) and then followed that up with some great hip action and clean moves. He was funky, playful, confident and sharp. The actor looked like he was having a great time.
Len said Cristián had great hips and rhythm. "You've got all the gear in the rear." Bruno said he "banged like the best." He felt the actor had shown great improvement since Week 1. Carrie Ann thought the fantastic performance had great energy. She did think, though, that some of his movements looked a little "clipped." She wasn't sure if that was a result of his injury. Cristián's Score: 8/9/9 (26)
Jason Taylor (partner Edyta Sliwinska)
I kept getting the feeling the football player looked a little lost. He lacked the confidence he usually exudes in the other styles of dance. His arms looked lazy outside of the holds and his movements weren't crisp. I didn't think it was obvious from his performance what style he was supposed to be doing. On the plus side? Jason did pull off a nice running leap over Edyta's head.
Len felt the performance had elegance and style. He did feel sorry for Taylor though; Latin was never his big thing. Bruno said the athletic guy always had a imposing presence. (He then said something that couldn't be heard over the audience.) Carrie Ann acknowledged this wasn't Jason's best style, but she felt he carried off the fun and excitement regardless. Jason's Score: 8/8/8 (24)
Kristi Yamaguchi (partner Mark Ballas)
Kristi did her best to win over the audience and the judges tonight. She started off her number by giving Bruno a big wet smooch. (On a side note: I absolutely loved her white/grey/black fringe outfit.) I think the couple lucked out in starting third; it appeared they had the better portion of the song to work with. The lyrics called for them to "get loose," and that was exactly what they did. Their choreography was dynamic, energetic and full of content.
Len said she had Jason's technique and Cristián's hips. He thought she was the complete package. Bruno thought she was in a class of her own. Carrie Ann said it was Ladies' Night. She felt Kristi won that round hands down. Kristi's Score: 10/10/10 (30) **Her second 30 of the season**
Kristi Yamaguchi (partner Mark Ballas)
(Dance: Freestyle/ Song: 'Workin' Day and Night')
For this Michael Jackson number, the two started off in their pajamas and stripped down to their glittered outfits. Kristi performed like a fierce and funky cheerleader from the get-go. She was extremely precise with the difficult choreography and impressive lifts.
Bruno said it was an inspiring fusion of Mambo and Hip Hop. He thought "Miss Synchronicity" did a great job making the difficult dance look easy. He felt the performance was worthy of the championship. Although Len's not typically a lover of Hip Hop (especially when it's thrown in a Latin dance), he said the number held his attention from start to finish. He thought it was slick, quick and had energy in abundance. Carrie Ann said it was a huge crowd pleaser. Every type of dance was thrown in there. Score: 10/10/10 (30) **Their 3rd perfect score gives them a perfect night**
Jason Taylor (partner Edyta Sliwinska)
(Dance: Freestyle/ Song: 'Miami')
After coming from the audience with a large beach ball, Jason then proceeded to rip off Edyta's white dress to reveal a bikini deal hiding underneath. (You knew she wouldn't be wearing something that could possibly cover her abs.) Although the song was a perfect choice for the Dolphin, Hip Hop is definitely not this tall man's strong suit. Overall, the performance seemed a bit sad compared to Kristi's; it really wasn't packed with much content. The only thing it really had going for it was a series of spectacular lifts. Their tanned bodies didn't hurt either.
Carrie Ann loved the ambitious lifts. She thought Jason was funky and fantastic. Len loved the humor and lives. He thought it was a fantastic job. Bruno said they definitely flaunted what they got; he didn't think the dance was bad either. He felt it was nice, funky and fun. Score: 9/9/9 (27)
Cristián de la Fuente (partner Cheryl Burke)
(Dance: Freestyle/ Song: 'Suavemente')
Cristián did a nice job working around his weak point (the bum tendon) and smartly played up his strong side (the Latin flavor). Even though he couldn't match his competitors' lifts, he still managed to do some nice one-armed spins with Cheryl. While Jason chose to try a form of a dance he hadn't done before, Cristián spent his time doing what he does best. The choreography was extremely playful and quite sexy.
Len loved the Latin American flavor. The head judge was just sorry that Cristián was limited with his lifts. Bruno said he hadn't seen that much shaking since the Northridge earthquake. He liked how the dance captured the actor's Latin spirit. Although Carrie Ann doubted he could beat Kristi, she said he was a winner in so many other ways. She appreciated that he never gave up and was always there for his partner. Score: 9/8/9 (26)
You can watch Kristi's freestyle performance below:
(You can find all the Dancing with the Stars: Season 6 posts here.)
Related Tags:
abc, ballroom, bruno tonioli, carrie ann inaba, cha cha, cha cha cha, cheryl burke, cristián de la fuente, cristian de la fuente, dancing, dancing with the stars, dancing with the stars 6, dancing with the stars season 6, dancing with the stars: season 6, dwts, dwts 6, edyta sliwinska, freestyle, jason taylor, judges, kristi yamaguchi, len goodman, mark ballas, reality, samantha harris, tom bergeron
© Gear Live Media, LLC. 2007 – User-posted content, unless source is quoted, is licensed under a Creative Commons Public Domain License. Gear Live graphics, logos, designs, page headers, button icons, videos, articles, blogs, forums, scripts and other service names are the trademarks of Gear Live Inc.