Tuesday June 16, 2009 5:06 pm
Celebrities Continue to Stick it Out in Costa Rica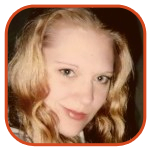 Tweet
Posted by K.C. Morgan Categories: Prime Time, Reality, NBC, Gossip, Video,
It is now the third week of I'm a Celebrity, Get Me Out Here, and rain in the jungle is affecting production. But NBC isn't about to let a little thing like rain affect the show. The hosts have been moved but the cameras keep on rolling.
"I'm shocked," Stephen Baldwin said of his brother, Daniel, and his surprising elimination from the show. "I'm going to miss him," the younger bro admitted.
"I couldn't be happy that Daniel Baldwin is gone, because he was a big bully!" Janice Dickinson cried to the camera.
"It was really tacky and rude," Torrie Wilson observed of Dickinson's behavior when the elimination announcement was made.
John Salley started to have a rough time in the camp after the departure of Daniel. Finally, he and Janice were able to make up and put some of their conflicts away.
The next luxury trial would require two members of each team. The winners would enjoy a luxurious massage as a result. Lou Diamond Phillips was willing to give the chance to compete to Stephen Baldwin, who turned it down. This left Lou and John to compete for the men. Again, the team of Patti Blagojevich and Torrie Wilson would compete for the women.
In order to win, team members would have to stand on a plank while their team mate worked to shorten the standing area of the competitor's plank. Salley employed his usual strategy of trash-talking against Torrie, who remained tough as nails and continued to work the crank. She managed to drop John while Patti stood strong, and again the two ladies won the luxury item. This time, at least, Janice would not be able to steal some of their reward.
"We lost," the men reported when they came into camp. "She's a beast," Janice Dickinson noted of Torrie. "I know what we're up against when we're up against her," Lou said to the camera later.
The campers were then told to enjoy a scavenger hunt. Each celeb would search the camp for a mysterious item. If each one of them could find the required items within five minutes, they would get to enjoy a "treat" of some sort.
Lou's item was a candle, while Stephen had to hunt a mirror. Patti Blagojevich ran to grab the jump rope while Holly waited for her turn to snatch up the brillo pad. Sanjaya had to find tweezers, which were in Dickinson's bag. Torrie chased down the dumbells; Janice had to find the nail clippers. John Salley rushed to find toilet paper to seal the deal, which he did with only seconds remaining on the clock. The prize for completing the challenge was all the makings for s'mores, a treat which delighted the celebs.
Even despite this fun, John Salley's spirits were still low. "I want to go home," he unexpectedly announced during the rainy afternoon. "I can be home making pizza, drinking wine," he told Patti. "I want a bed. I want a room. I want to go home," he said, deadpan, to the camera in the confessional.
Sanjaya cooked the meal that night on account of Salley's low spirits, but he soon became short with Janice Dickinson's commentary. "I can stick up for myself when I need to," Malakar pointed out to the camera, which he proved when he stayed strong against Janice's harping.
"Get your heads right," Lou, the camp leader, told all the celebs, pointing out that the game is mental as well as physical.
"Everybody really likes him." Patti said in the confessional of John Salley, the NBA star.
"It felt good. It's cool to be wanted," John Salley told the cameras. "I just decided to man up," he stated. And for now, John put the idea of going back home back on the shelf.
Janice Dickinson, the model, spoke very openly about her bodily functions (or lack thereof). As she put it "I can't go poo." She tried eating prunes, Sanjaya rubbed her stomach for a while. Stephen Baldwin even suggested yoga positions.
Patti felt a little down after her video conference with her husband, Rod Blagojevich. "He looked tired," she told John Salley during a private moment.
Hosts Myleene Klass and Damien Fahey came to announce which two celebs would compete in the next food trial. Viewers voted on which two would face the Tunnel of Terror, who turned out to be Torrie Wilson and Sanjaya Malakar. Both have been strong competitors in the past.
Each would have to crawl into a dark tunnel, filled with mud, dirt, water and hidden stars they had to collect. Other creatures would also join them in the tunnel. Malakar made his way into the hole first and quickly found two stars amid a group of snakes. He faced iguanas to get a third and battled spiders to grab yet another of the hidden stars. At one point, he found a tarantula on his back. Sanjaya swam through baby crocodiles and crawled through mud to finish up the tunnel, nabbing nineteen out of twenty stars.
Would Torrie Wilson do so well? She followed Malakar into the tunnel, but she would have to get every star to beat him and win the challenge. Wilson made it out of the tunnel just as the clock wound down to the final seconds, coming away with a total of eighteen.
Covered in mud and various goo, the competitors returned to camp. "I knew you were the only one who could take her down," Lou Diamond Phillips smiled at the pop star.
"Today, we really believed she's sick," John Salley said of Janice Dickinson, whose health began to rapidly deteriorate out there in the jungle. "I was holding her hair back while she was throwing up today," Patti told some of the others during the evening. Lou walked Janice toward the ambulance, which whisked the model away for treatment. The staff there diagnosed her with a viral infection and decided to keep her overnight.
As the celebs slept, a snake crept into camp at around three in the morning,. Security guards crept in to capture the animal, which obviously posed some true danger to the campers. Patti and John were awakened by the commotion, but no one was bitten before the wranglers were able to remove it from their living quarters.
Janice returned to camp in high spirits shortly after everyone awakened for the morning. "It's great to see that her spirits are back up," Lou said in his confessional.
Since we're at the beginning of another week, it was time again for the celebs to elect a new camp leader. Lou Diamond Phillips has enjoyed the honor for two weeks in a row, and he's my personal favorite on the show. Phillips has had ample opportunity to prove his skills, often mediating and doling out chores with undisputed fairness. But since he has served two terms, Phillips cannot run for a third term among the campers. "It has been an honor and a privilege to be camp leader," he told the group.
The leadership trial would be a Q and A session, as based upon questions and answers given by NBC viewers. John Salley was believed to be the camper who did the most work. Every celeb voted Janice as being the laziest, and everyone was right. The most famous celeb, as decided by NBC viewers, was John Salley. Worst bed hair was given to Sanjaya, who voted for himself on that question. Each celeb who came up with the winning answer was able to add a strike next to each name - people getting three strikes would not become the leader.
Voters believed John to be the smartest camper in the crew, and Torrie added a third strike to send Malakar to the bench. The best team player of the group was also John Salley, who voted correctly and put Stephen out of the leadership trial. Sanjaya was thought to be the heaviest sleeper of the group, and Holly Montag was taken out of the challenge. Janice was thought to eat more than anyone else, and Torrie put herself out of the contest when she came away with the correct answer. John Salley added Patti's first strike to the board. He added a second on the next question, and on the very next question added her third strike and became the leader of the group.
"If I can get Janice to be quiet for an hour, I'm a really good leader…and, a magician," he laughed to the camera. His first privilege was to receive pictures of his family, which he proudly shared with the rest of the camp.
Up In Arms, the next immunity trial, took place at the end of the episode - but we didn't get to see it on account of the weather delays. The results of this challenge will be revealed tomorrow night.
Related Tags:
damien fahey, daniel baldwin, get me out of here, holly montag, i'm a celebrity, i'm a celebrity get me out of here, i'm a celebrity...get me out of here, im a celebrity get me out of here, janice dickinson, john salley, lou diamond phillips, myleene klass, nbc, patti blagojevich, reality, recap, recaps, rod blagojevich, rod r blagojevich, rod r. blagojevich, sanjaya malakar, stephen baldwin, torrie wilson, video, videos
© Gear Live Media, LLC. 2007 – User-posted content, unless source is quoted, is licensed under a Creative Commons Public Domain License. Gear Live graphics, logos, designs, page headers, button icons, videos, articles, blogs, forums, scripts and other service names are the trademarks of Gear Live Inc.