Monday February 25, 2008 2:02 am
Big Brother 9: Alex, Amanda, Natalie and Matt Nominated For Eviction

Tweet
Posted by Jacci Lewis Categories: Prime Time, Reality, CBS, Editorial,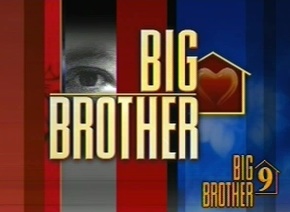 Watching the free version of CBS' Big Brother 9 versus the subscription-based 24/7 live feeds is a little like my ongoing attempt to catch up on all the episodes of Lost I've missed over the years. There are so many things that have happened that I don't understand. Is it a flashback, a flash-forward, present time—and what the hell happened to Walt? I'm SO confused!
If it weren't for YouTube providing the really exciting clips of stuff that happens in the BB9 house, I'd be totally in the dark because the CBS episodes that air 3 times a week rarely include any of the good stuff in a timely manner.
Anyway, tonight's episode saw Head of Household couple Chelsia and James nominate Alex and Amanda and Natalie and Matt for eviction. Alex and Amanda are the real target, Natalie and Matt are said to be the pawns. Also, Sheila and Allison came clean about the lie they told on Day 3 that they're a lesbian couple and half the house ended up eating slop after a food competition.
The show began with Alex lamenting the fact that his partner Amanda is super-annoying and has "put a bad taste in everyone's mouth." Amanda lamented that Chelsia (who she doesn't get along with) and James (who she doesn't get a long with) won Head of Household. She knew she'd be put up on the chopping block. In another scene, James assured Matt that he and partner Natalie wouldn't be put up for eviction.
Joshua told his new partner Sharon (ex-partner Neil Garcia left the show due to a still undisclosed family matter) that Sheila and Allison are a lesbian couple. Meanwhile, Sheila and Allison decided that maybe it wasn't such a good idea to tell other house guests that dumb and somewhat ineffectual lie. Eventually they would come clean and tell Chelsia and James the truth as well as Joshuah, the only other house guest they told.
James reconfirmed his original opinion that Sheila is a bitch and Allison a liar and said it isn't cool to lie about your sexuality. Um, James… weren't you in gay porn movies but now billed on BB9 as a straight guy looking for love? I'm just saying.
James concocted a scheme called "Operation Condor" complete with a totally grating bird sound. Operation Condor will take out the other couple on the top shelf of Big Brother pictures. Parker and Jen are already gone, that leaves Alex and Amanda. James told Ryan, Adam and Matt his plan. They agreed to do what it takes to get Amanda and Alex out.
Amanda pulled Joshuah aside to talk about their epic fight where he called her every name in the book and insulted her dead father. Amanda told Joshuah she forgives him, was sorry for making him snap then asked if he would form an secret alliance with her. He looked uncomfortable and sort of gave her the old 'I'll see what I can do' look.
Natalie, the bikini barista from Salem, Oregon, told Amanda how much she likes Matt. She says Matt gives her butterflies and wants 5 to 7 children like she does. Later, Natalie is seen talking a bubble bath and making a pathetic attempt to get him to take one too. She's feebly heard pleading for someone (Matt) to hand her the soap. He avoided her; she likened their budding showmance to the figure skating movie The Cutting Edge where they only PRETEND not to like each other. (Note to Natalie: Matt is operating under the "why buy the cow when you're getting the milk for free principle". Let go.)
Later, we see the first real food challenge of the season. The teams split up into two, the girls threw on bikinis, the boys got into swim trunks and they headed outside to the Big Brother yard. There they saw two boats and a sea of dead fish. On each boat three teammates held onto nets, three stuffed as many fish as they could into the opposing teams nets until they were too heavy to hold onto. The last team able to hold onto a net won; the others get slop for a week. This food restriction may have played a role in two Big Brother house guests heading to the hospital Friday night. Amanda suffered a hypoglycemic seizure and Allison a severe reaction to something she ate. (Those incidents have only been on the 24/7 feed thus far.)
All I can say about this "What a Catch" challenge is that I hope those fish are going to a food bank or something because what a waste on so many levels. Anyway, from what I could gather Adam, Sheila, Amanda, Alex, Ryan and Allison are on slop for the week.
Finally, we see the nominations where James and Chelsia decide to enact the first part of "Operation Condor" by nominating Amanda and Alex and Natalie and Matt. They insisted that Natalie and Matt are simply pawns and strong enough to win the power of veto. Chelsia told Amanda she was nominated because she basically can't stand her. Matt - who was mad at James for lying and saying he and Natalie wouldn't be nominated - fired off the best line of the night: "Never trust anyone with pink hair." True dat.
Other bits and pieces from the show:
The house guests are drinking out of bowls because they lost drinking cups in the last episode's HOH challenge.
The house guests can't stand how often Amanda uses the word "bueno".
Matt is homesick and misses his mother.
James and Chelsia made-out but in an icky, uncomfortable sort of way.
James has a tattoo on his arm that has to be digitally obscured. Anyone know what it shows?
Natalie MUST stop wearing those stupid red knee socks. Please America, start a write-in campaign or something.
The next episode of Big Brother 9 will give one couple the Power of Veto. It will air Tuesday night at 9 p.m. ET/PT on CBS.
© Gear Live Media, LLC. 2007 – User-posted content, unless source is quoted, is licensed under a Creative Commons Public Domain License. Gear Live graphics, logos, designs, page headers, button icons, videos, articles, blogs, forums, scripts and other service names are the trademarks of Gear Live Inc.