Thursday December 6, 2007 4:41 pm
America's Next Top Model: Cycle 9: 'The Girls Go to the Great Wall'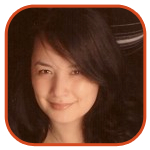 Tweet
Posted by Veronica Santiago Categories: Prime Time, Reality, The CW, America's Next Top Model,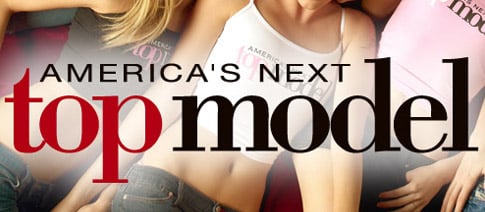 With Heather finally out of the competition, the girls were feeling slightly more relaxed. Now they only had themselves to blame. Woo hoo! Although their guilt (briefly) kicked in when they read the nice note their former roommate left behind, they didn't mourn for long. As Bianca noted, Heather was always in her 'own world'; they didn't really notice that her presence was now missing.
Having made it to the Final Four, the remaining ladies (Bianca, Chantal, Saleisha and Jenah) were now moving on from their stay in Shanghai. After arriving at their new destination, Beijing, they travelled to a beautiful spot where they were greeted by Miss J and Twiggy. Dancers representing the 'Four Beauties' of Chinese culture then took the ladies on a visual trip through Chinese history. After the presentation, the models were sent to their new home where they found four red boxes waiting for them. Inside each box was a replica of a dress worn by one of the performers earlier that day.
For their next challenge, the girls - in their new outfits - met Twiggy, Miss J and Ann Shoket (Editor-in-Chief for Seventeen magazine) at a local mall. With $200, the ladies had one hour to find items to customize their gowns. The goal was to 'distinguish' themselves like the beauties did yesterday. After the shopping was complete, the ladies then had to show off their designs. The three judges would pick the winner based on their creativity and their ability to carry it down the runway.
Although Ann liked the rosettes Bianca used to show off her legs, she thought the model could use a little less 'bump' in her walk. Saleisha also did a great job accessorizing, but Ann felt she needed to loosen up her personality a bit more. Meanwhile, Twiggy loved Chantal's natural, smooth walk and Jenah's twist on the long, traditional evening dress. In the end, Jenah was the challenge winner. For her prize, she and a friend (Chantal) were given the opportunity to have a Chinese couture dress custom-made for them. Jenah also won the chance to have a one-on-one runway instruction with Miss J (a first for America's Next Top Model).
Later at home, the girls had a moment to relax and reflect on the competition. Although perky Chantal ("My whole life has lead up to this") and Saleisha were still feeling upbeat, Bianca and Jenah were both looking forward to getting the whole thing over with. Jenah seemed particularly eager to pack up and go home; she was really starting to miss her family and her boyfriend.
The next day, the ladies made a trek to the Great Wall of China. There they met up with Jay Manual and their special guest photographer: Tyra Banks. For this shoot, the girls were going to reenact a bit of history. Since the wall was originally created to keep out the Mongols and the Barbarians, the models were going to act (with six other warriors) like they attempting to get over the massive structure.
Chantal with her wild hair and costume was the first one up. The normal girl-next-door impressed Jay and Tyra with her creative and athletic moves. She took Tyra's advice and made sure to model all the way from her tiptoes.
When asked which type of 'wall' she'd like to try and overcome, Jenah was almost a bit to honest. She told Tyra that she wanted to 'get to know herself' by the end of the competition. (NOTE: Never tell the judges you don't have a sense of self.) As for the actual shoot, Jenah still managed to deliver; she even created poses Tyra didn't have to suggest herself. Unfortunately, her work still didn't leave her photographer with a lasting impression.
Before Bianca's turn in front of the camera, Jay specifically advised her to be conscious of her stiff posing. Although she may have heard him, she apparently wasn't listening. Her last 20 frames may have turned out good, but her first 40 'were painful to watch'. Bianca sadly lacked the ability to bend naturally. She also needed a lot of personal coaching from her photographer/judge.
Last up was Saleisha. With very little instruction, she produced the most dynamic and animated pictures of the bunch. She was the only girl to jump during her shoot, thus creating a true 'Crouching Tiger, Hidden Dragon' feel. She looked like a true warrior.
Before the ladies got to head home for the day, they still had one more task at hand: they were going to do a group photo. It was important for them get themselves noticed amongst the other three ladies. They simply had to stand out, even if meant getting around someone's large bun in their face.
When it came down to the final decision, Chantal was chosen this week's winner. (I was honestly surprised they didn't pick Saleisha.) In addition to her individual photo, they loved Chantal's group shot as well. Nigel thought it was her best face-front photo yet.
Placed in this week's Bottom Two were Bianca and Jenah. The judges recognized that Bianca had made great strides throughout the competition, they just weren't sure if she could perform without training wheels on. As for Jenah, the judges felt like she was starting to doubt herself. While Bianca was putting out nice speeches about self-improvement, Jenah was practically serving them her swan song.
In the end, the judges were hoping that Jenah's defeatist attitude was merely a symptom of homesickness. LOSER: Bianca.
(You can review last week's episode here.)
(You can read next week's final episode here.)
© Gear Live Media, LLC. 2007 – User-posted content, unless source is quoted, is licensed under a Creative Commons Public Domain License. Gear Live graphics, logos, designs, page headers, button icons, videos, articles, blogs, forums, scripts and other service names are the trademarks of Gear Live Inc.