Thursday September 25, 2008 7:12 am
America's Next Top Model Cycle 11: Fierce Eyes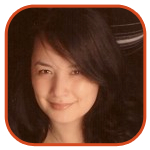 Tweet
Posted by Veronica Santiago Categories: Prime Time, Reality, The CW, America's Next Top Model, Editorial, Features,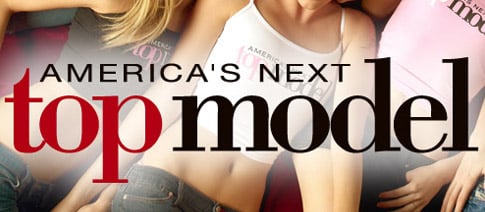 Just when I thought I had seen everything on America's Next Top Model, the producers decided to throw in a new twist. And surprisingly, it didn't have anything to do with Tyra. This week, one girl was eliminated before reaching the show's halfway mark. (No photo shoot, no judges panel…nada.) Make no mistakes—Season 11's gonna be ruthless!
In this episode, the women were finally given the chance to show off their version of a runway walk. But since simple strutting down an actual runway would be too easy, Miss J had to spice things up a bit. This time around, the ladies were taken to a bowling alley where they were given special high-heeled bowling shoes. (Cue Hannah: "I didn't even know they made stuff like that!") Since models are often asked to walk on different types of surfaces, the challenge was to master the slick bowling lanes.
Read More

|
America's Next Top Model
Although Isis was confident that walking would be her forte, Miss J thought she looked like she was walking on ice. Fortunately, most her competitors did just as well as she did. Analeigh lacked speed and energy. Marjorie looked like the Energize Bunny. Hannah rivaled Cycle 10's Lauren for the most awkward walk ever. Samantha needed to control her bowl-leggedness. Elina tried too hard to control her movement. Meanwhile, Joslyn – who literally had her hands up in the air - gave a little too much to her performance.
Back at home, Lauren Brie and Clark made their personal assessments about the other models. While the two agreed that McKey and Elina had amazing faces, they both felt Isis' time was limited. Clark said she didn't think the transgendered contestant would get far in the modeling world; she thought her body was still too manly to be booked. ("Modeling's just not for her.")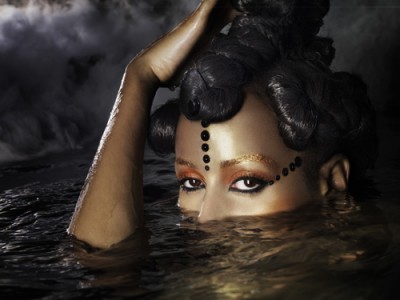 The next day, the women met Jay Alexander and designer Jeremy Scott at a vintage bank. It was now time for the blindfolded women to put on a fashion show. For this event, Jay Manuel, Ann Shoket (Seventeen's editor-in-chief) and Miss J would serve as their critics. TWIST TIME. Before the show began, the silver-haired judge became the messenger of bad news. Not only were the girls walking for bragging rights, they were walking to stay in the game. The model with the worst performance at this particular challenge would be eliminated…immediately. (As if they needed more pressure.)
Aside from a few exceptions, the ladies did a pretty decent job for their major runway attempt. Hannah – despite all her practicing – walked out looking scared from the start. Her walk, combined with her outfit, made it look like she was in the military. She then topped it off with a weird pose at the end. Then there was Samantha. Oh my. Not only did she embarrass herself, she specifically did what the designer himself told her not to do. When Jeremy saw her practicing backstage, he told the blonde NOT to play around with the clothes. (It looked like she was trying to do some cheesy poses in front of an imaginary fan.) Unfortunately, the moment she got to the end of the runway…that's exactly what she did. By playing around with the bottom of her dress, she apparently showed the judges a lot more of her than they wanted to see. She also offended the designer in the process.
When the event was over, the judges surprisingly chose to send Hannah home. Even though Sam clearly did something wrong, her walk itself wasn't that bad – or at least not as bad as Hannah's. And since models are required to have a runway walk in order to be successful, the girl from Alaska was the one axed first. After the elimination, Jay and Miss J chose Joslyn as the challenge winner. Her walk, which was toned down since the bowling alley attempt, looked fantastic on that stage. For her win, she got to choose two friends (Sheena, Isis) to shoot an ad for Seventeen with her.
On the day of their next photo shoot, the girls were awoken to more bad news: Jay Manuel was standing there in their bedrooms. Rise and shine, ladies! The shoot – with photographer Nigel Barker - was going to happen right there at their home. For this task, the ladies were going to be working in the water. But unlike in the bikini shoot, the models were going be working primarily with their heads since their bodies would be submerged in the pool. It was going be up to them to deliver with the eyes.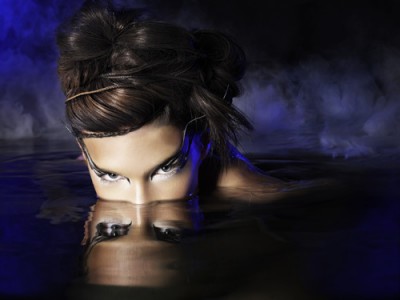 Seeing the girls work with their limited environment was actually quite interesting. Sheena – from face up – didn't come off as a hootchie. Analeigh smartly incorporated her skater's body into her shots. Joslyn (who later revealed that she couldn't swim) at times appeared as if she was drowning. Isis (who was so worried about being in bikini bottoms again) looked distracted and sleepy. Marjorie contorted her body like a menacing sea mammal (that was actually a good thing). Lauren Brie threw arm movement into her frames. Meanwhile, Elina shocked everyone by failing to shine. She admitted to Nigel that she was feeling stuck creatively.
When it came time for the evaluations, Clark was chosen as this week's winner. The judges loved that she smiled with both her eyes and her body. The reflection on the water only made her frames appear more intense. Analeigh with her physical pose came in second while Lauren Brie with her mysterious still came in third.
Falling in this week's Bottom Two were Samantha and Isis. Tyra told Isis that her photos appeared to be getting sleepier week after week. It was as if she was "coasting into nothingness" because she was too afraid to step out and be who she is. Nothing was defining her at this point. Meanwhile, Samantha had to realize that modeling was more than just about taking nice photos. If her clients – the people she is being paid to represent – were too insulted to book her, she wouldn't even have a career.
In the end, the judges felt it was easier to scare a girl into shape than to wake her up. LOSERS: Isis (and Hannah).
(You can review last week's episode here.)
(You can read next week's episode here.)
Related Tags:
americas next top model, americas next top model 11, americas next top model cycle 11, antm, antm 11, antm cycle 11, cw, isis, j alexander, j. alexander, jay manuel, lauren brie, marjorie, mckey, miss j, models, nigel barker, photo shoots, reality, reality show, reality shows, recap, recaps, sidefeatured, transgender, transgendered, tyra banks
© Gear Live Media, LLC. 2007 – User-posted content, unless source is quoted, is licensed under a Creative Commons Public Domain License. Gear Live graphics, logos, designs, page headers, button icons, videos, articles, blogs, forums, scripts and other service names are the trademarks of Gear Live Inc.