Thursday March 20, 2008 1:37 pm
America's Next Top Model Cycle 10: Top Model Takes It to the Streets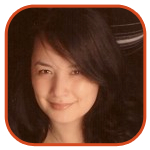 Tweet
Posted by Veronica Santiago Categories: Prime Time, Reality, The CW, America's Next Top Model, Editorial, Features,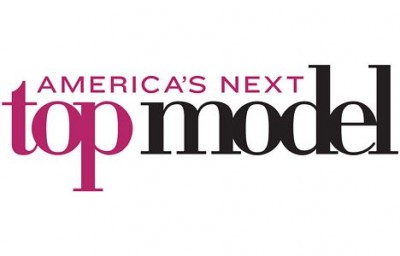 Last night's episode of America's Next Top Model: Cycle 10 really highlighted the varying levels of confidence within that New York City loft. We had a girl who loved to talk about herself in third person; the girl who studied hard to make herself better; and the girl who wasn't quite sure if she still belonged in the competition.
Although Dominique was fired up by her recent trip to the Bottom Two, Fatima took a much calmer approach. After narrowly being sent home, the dark beauty became determined to practice as much as she possibly could. She knew there was no more room for her to make a mistake. Meanwhile, Robin Wright Penn's manly look-alike couldn't stop talking about how good she was. "I believe in Dominique. Dominique is going to make it and Dominique is going to win this competition." Okay – enough already.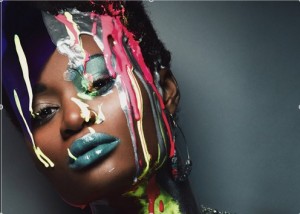 For their next lesson, the ladies traveled to a warehouse where they met supermodel Vendela and posing instructor Benny Ninja. The two guests were there to teach the girls the three C's: couture, commercial and catalogue. It was important for the models to understand that each genre required a different style of posing. Unfortunately, being able to understand doesn't necessarily mean that you are able to perform. While some girls, like Dominique, seemed to have an easy time with the exercise ("I keep working it. That's what Dominique is all about."), others were simply all over the place (Marvita).
That night, an argument over phone usage led to another fight over racism in the household. After Dominique blamed Whitney for not alerting her to her call time (it really was the transvestite's fault), the girls went at it. The blonde eventually accused Dom of not being educated and speaking out of her ass. That statement got a nice response in return: "Talking to you is like talking to a big brick wall who is racist toward anyone and everyone." Whitney, who claimed that her best friend is black, did not sit well with that comment. (Girls, girls – when are you finally gonna get to the hair-pulling??)
The next day, the women joined Benny and Vendela again for a mini-challenge in Brooklyn. After getting an extremely visual demonstration by some of the hottest posers in the world, the girls were divided into two teams for a pose-off. The models would take turns competing with someone from the opposing side. After working their bodies as fluidly as possible, the ladies would have to immediately strike a particular pose at Benny's call. The group that racked up the most points would win a team prize.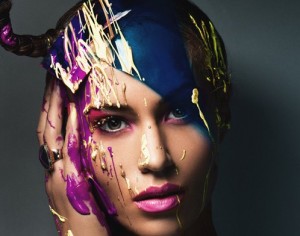 Even though she thought she was fierce at the rehearsals, Dominique ended up tying Claire during their showdown. Lauren – who is normally quite awkward when it comes to moving her body – easily beat Marvita. (It didn't help that Marvita was completely in 'left field'.) Later, Fatima and Whitney produced the strangest face-off yet. Whitney, wanting to emulate the posers she saw earlier, decided that she would throw in some splits. Meanwhile, Fatima was all over the place….so much so that her crotch practically ended up in the blonde's face. When it came to the final pose, Whitney came up with the narrow victory.
In the end, it was the team comprised of Whitney, Marvita, Claire, Stacy-Ann and Katarzyna that scored the win. For their reward, the girls got a chance to go to a 'swag tent' where they were handed a ton of free booty. As the overall individual winner, Claire also snagged a trip to Bora Bora.
Back at home, Fatima was the only one who seemed concerned about making improvements. While she was working to perfect her runway skills, Marvita was working on pouring a 40 of Miller Genuine Draft down Lauren's throat. Seriously. Later, the girl who worked so hard to make it on ANTM after being denied last season admitted that the competition was getting to her. "I know nothing about modeling. Maybe I'm just too ghetto for this."
At their next photo shoot, Jay Manuel told the ladies they would simply be focusing on head shots this week. But, in hopes of making things a bit artistic, their faces would have paint splattered on them. Although most of the girls were excited to be free of a full body shot, Marvita wound up sitting in the corner of the room with her face covered up by a hat and sunglasses. Jay, of course, found it necessary to give her a mini pep talk – though I'm still not sure if anyone ever figured out why she was such in a foul mood to begin with.
Because the ladies were working with such a limited part of their body, it was more important than ever for them to deliver with their eyes and facial expressions. Unfortunately, 'variety' is the Achilles heel for some of these girls. Lauren once again took advantage of her props and played with the beaded necklace in her mouth; Fatima got a wee bit too 'posey' and over-analytical; Whitney had a hard time figuring out what to do with her mouth; Dominique worked her bracelets and produced one of her best photos to date; Marvita looked defeated the whole time; and Aimee brought great intensity with her eyes.
When it came time for the judges' panel, Stacy-Ann rose to the top of this week's pack. The judges loved her great energy and quiet confidence. Dominique with her newfound softness and vulnerability came in second while Claire and her powerful pic came in third.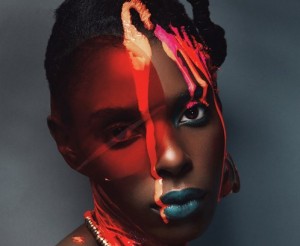 Scraping this week's Bottom Two were Marvita and Whitney. The judges knew both ladies had strong potential, they just didn't feel the girls were that invested in the competition. As Tyra put it, "It's not just about what you feel inside, it's about what you evoke."
In the end, they simply felt one girl wanted it more than the other. LOSER: Marvita.
(You can review last week's episode here.)
(You can read next week's episode here.)
© Gear Live Media, LLC. 2007 – User-posted content, unless source is quoted, is licensed under a Creative Commons Public Domain License. Gear Live graphics, logos, designs, page headers, button icons, videos, articles, blogs, forums, scripts and other service names are the trademarks of Gear Live Inc.