Thursday April 3, 2008 1:05 pm
America's Next Top Model Cycle 10: If You Can't Make It Here, You Can't Make It Anywhere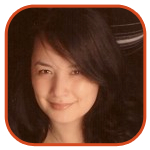 Tweet
Posted by Veronica Santiago Categories: Prime Time, Reality, The CW, America's Next Top Model, Editorial, Features,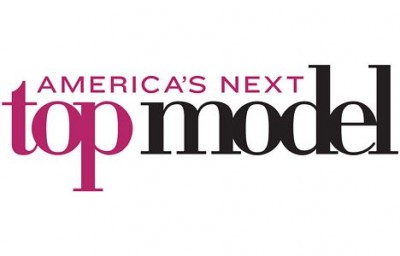 With only eight competitors left on America's Next Top Model: Cycle 10, it was now time for the girls to put up or shut up. If they were going to win this thing, it was important for them to show how much they had learned over the past few weeks. They could no longer ride on the same old schtick; they had to demonstrate that they could take criticism and finesse their modeling skills.
Who proved that they could still bring something new to the table – and who just ended up stuck in a rut? Read on!
Having been in the Bottom Two just two episodes ago, Whitney was absolutely stunned that her photo was chosen first at the last panel. Regardless, the blonde was convinced that America was finally ready for a plus-sized model to win this competition. Dominique, though, begged to differ. She didn't see Whitney as someone who would get very far. Meanwhile, Claire found her narrow escape to be quite nerve-wracking. Nevertheless, the mother was determined to stay in the game as long as possible. The more she learned, the less guilty she felt about leaving her child at home.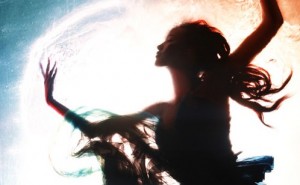 Later, the girls arrived at Elite Model Management where they met Karen Lee, a scouting director. Karen - and a model I did not recognize - informed the women that they would be going on their first Go-Sees. (Wait – I thought they always waited for them to get lost in a foreign country?) But this task involved several new twists not seen in the past. In addition to traveling in two groups of four, the ladies had to walk to their stops (most new models can't afford cabs). At least they had a Sprint navigational cell phone to help get them around.
For their first two stops, the teams alternated visits to Pamella Roland and Shoshanna (the woman who once dated comedian Jerry Seinfeld). At Pamella, the models took turns strutting in beautiful gowns. While some of the girls were better suited for the pieces, others didn't quite fit the designer's ideal mold. Size 0 Fatima was deemed too skinny (the line apparently looked better on Size 2 gals) while Size 10 Whitney was considered too large. Although the plus-sized girl was prepared for this kind of remark, it didn't make the comment hurt any less.
At Shoshanna, the ladies did their thing in numbers that were more fun and flirty. And since the designer used to be a bit thicker (she has lost a ton of weight in recent years), she created her line to be more inclusive of all body types. This news, of course, was a relief for Whitney. Although her confidence had been shaken at the earlier go-see, her mood picked up considerably at this stop. (And for the record - Shoshanna thought the beautiful girl had a sexy figure.)
The two teams later reunited for their last go-see at Alice + Olivia. Although they were encouraged to be animated and quirky, they individually produced varying results. The designer felt Dominique lacked the model look; she thought Stacy-Ann had a very good energy; she said Katarzyna was as cute as a button; and she was horrified (and amused) by Lauren's manly stomping.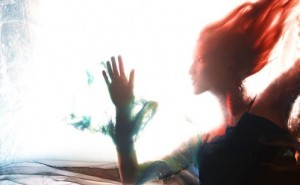 In the end, it was the team consisting of Claire, Whitney, Dominique and Stacy-Ann that came out on top. Ann Shoket from Seventeen told the quartet the designers overall felt they walked well and had good personalities. Stacy-Ann was additionally told that she was the individual winner; she booked the most assignments out of the pack. Although the high-pitched girl didn't get anything for her personal achievement, she and the rest of her group won a 'summer beauty' shoot for the magazine.
Later that night, Lauren was particularly whiny in her confessional. She finally started to realize that she needed to "bring it up a notch". "The girls know how to walk already and they know how to wear heels. I feel like I'm so behind. I'm trying to change, I'm trying to learn. It's a process." Uhhh – it's called practice. Stop having MGD poured down your throat and start spending some time with the heels.
The next day, the girls met Jay Manuel for their next photo shoot. During this session, the ladies were going to use a prop from a local hip performance art show, Fuerza Bruta. The models would be posing on top of a large piece of clear mylar that had water poured on it. They would then have to contort their bodies – kind of like water nymphs – while being shot from down below.
Although anyone would have advised against it, Claire stupidly decided to face-plant onto the hard surface to kick off her shoot. (WORD OF WISDOM: If you see water, don't assume the surface is penetrable like a pool.) Of course, this painful move had to take the girl temporarily out of the game due to whiplash.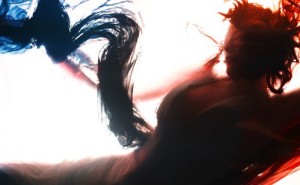 The shoot was a bit tricky for some; it required the models to put their face directly into the water at times. (I know I hate having water up my nose.) But some of the competitors had an easier time than others. Dominique – who looked like a "ballerina" – rocked her shoot, Whitney managed to smile in the water, Fatima turned out some gorgeous photos and Katarzyna looked like a graceful goddess.
Even though she was allowed a breather for her injury, Claire failed to deliver. This nymph looked absolutely dead in the water. She brought no shape to her photos. Stacy-Ann and Lauren also struggled a bit. The usually bubbly Stacy checked her fun side at the door. Her legs were absolutely lifeless. Meanwhile, Lauren – who typically snaps into model mode at her shoots – looked as awkward as she normally did in real life. All the photographer got was bubbles coming out her nose and scrunched facial expressions.
When it came time for the next panel, it was Fatima who surprisingly came from nowhere to take the next win. The judges felt her still was stunning and perfect. It was almost like someone had drawn the pic. Anya with her great, intense eyes came in second while Katarzyna and her dancer-like photo came in third.
Plopping into this week's Bottom Two were Claire and Lauren. Although the two women had a history of producing great photos, the judges were starting to get bored. They were already several weeks into the competition, yet Lauren's persona and confidence still wasn't improving off-camera. Meanwhile, Claire was having a hard time deviating from the same strong poses she delivered weekly in her shoots. They were looking for someone who could be more of a chameleon.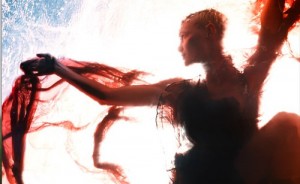 In the end, the judges apparently felt they could at least work with a print model - even if she was not yet worthy of the runway. LOSER: Claire.
(You can review last week's episode here.)
(You can read next week's episode here.)
© Gear Live Media, LLC. 2007 – User-posted content, unless source is quoted, is licensed under a Creative Commons Public Domain License. Gear Live graphics, logos, designs, page headers, button icons, videos, articles, blogs, forums, scripts and other service names are the trademarks of Gear Live Inc.