Thursday March 27, 2008 11:47 am
America's Next Top Model Cycle 10: House of Pain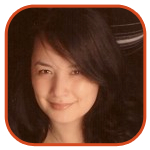 Tweet
Posted by Veronica Santiago Categories: Prime Time, Reality, The CW, America's Next Top Model, Editorial, Features,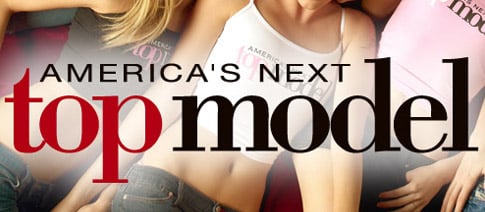 During last night's episode of America's Next Top Model: Cycle 10, the ladies learned some cold hard truths about modeling – and about life, in general. As we've heard time and time again, what goes up must eventually come down. (Even the prettiest of girls aren't immune to this problem.) On the flip side, those already hovering down low could easily vault their way back to the top.
Who found themselves in new positions this week – and who found herself completely naked? Read on!
Week 6 of ANTM quickly started off a very argumentative note, and the situation (surprisingly) had nothing to do with Fatima! After another annoying morning dealing with Dominique's alarm, Claire decided to lay into her. Apparently the she-male was known for setting her personal clock way early – then somehow sleeping through the alarm altogether. When confronted, Dom immediately went on the defensive and refused to accept responsibility. This set off the cropped-haired blonde who eventually ended up calling her a bitch.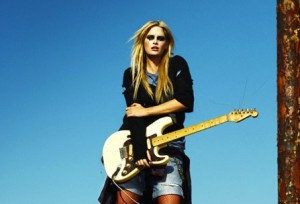 Later that day, Dominique directly asked Claire why she resorted to name-calling earlier. Did the married woman ever call her husband a bitch after one of their arguments? This question really pushed Claire's buttons; she didn't like her personal life being brought into the equation. The conversation then became even more heated when Whitney and Lauren got involved in the situation. At this point, they were all really fed up with Dom's communication and listening skills and were not shy about verbalizing what they thought of her.
After a quick phone call with her mom, Dominique tried convincing herself she wasn't phased by her haters: "I don't feel like I need to be out to get somebody to be successful in this competition. I feel like I just need to be myself, do my best at every challenge and photo shoot, and that's how I'm going to win this competition."
For their lesson of the week, the models were transported to a dance studio where they received their next instruction from Miss Tyra Banks herself. Tired of hearing people complain about their poor posing and runway walks, she set out to fix the matter. After teaching the girls how to incorporate the 3-second pose at the end of their struts (you need to give the photographers enough time to check out the clothes), she then gave them some strange – but apparently valuable – modeling tips.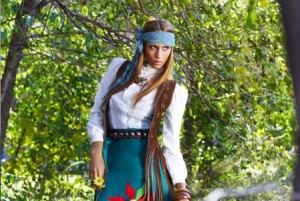 If the girls were ever at a loss for some creative ideas, they should think about 'posing with pain'. When exaggerated with just the right amount of beauty, they could make anything (from headaches to cramps) look as if it was intended to be a couture move. (The things I learn every day.) Just like during their lesson with Benny Ninja, the girls were asked to deliver some of their own interpretations right there on the spot. Of course, their nerves were particularly high today because Tyra was serving as their judge.
Dominique managed to look incredibly "high-fashion" as a girl whose calves were hurting after a long run; Katarzyna brought intensity to her sore quads pose; Aimee didn't fully commit to her fingers slammed in door scenario while Whitney delivered a fantastic image as girl whose lips were chapped. Later when the girls returned home, they found out a surprise. The lesson they had earlier was in fact a secret challenge. And the winner of that challege was: Anya.
For her prize, Anya got the opportunity to have a one-one-one photo shoot with none other than Nigel Barker himself. She also had to the chance to pose for him in the nude. (Apparently going without clothes is the best way to make sure your portfolio pics are not 'dated'. Or at least, that's what he told her.) Luckily, the excited girl had no problem taking her clothes off in front of the camera. Had it been someone like the former Mormon (Aimee), we might have had a different result.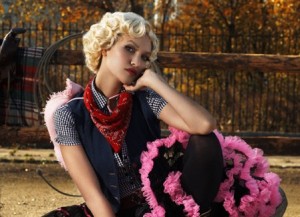 That night, things continued to fester between Claire and Dominique. Although Dom was trying to get some sleep, Claire, Whitney and Lauren insisted on talking trash about her in the same bedroom. Although Dominique tried to get them to carry their conversation on in a different part of the house, Claire refused to budge. "I don't have respect for you, you don't have respect for me." I guess that settles that then.
The next day, the ladies arrived in Brooklyn where they met Jay Manuel for their next photo session. For this shoot, the girls were each going to be embodying a different style of music. This proved to be quite an interesting assignment. In most of the cases, the models were completely cast against type.
Fatima (Metal Rock) kicked off the whole thing by doing what does best: giving calculated poses. Katarzyna (Emo) looked at ease and very laid-back with her relaxed style. Lauren (Pop Star) actually managed to channel the right look despite being uncomfortable in her tall red boots. Claire (Country) had difficulty letting go of her strong side for this genre. Dominique (Folk) perfectly emulated images she had seen on her mom's photos. Anya (Punk) let her clothes and hair do most of the talking. Stacy-Ann (House) once again resorted to her bag of clichéd model moves. Aimee (R&B) couldn't find her inner diva. Whitney (Grunge) ended it all by striking the perfect gloomy tone for her task.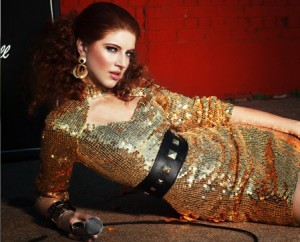 Later at the judges' panel, the girl who was in last week's Bottom Two was surprised to her name called first. The judges chose Whitney because they liked the risks she took with her most recent photo. They felt like she was really starting to come out and be sexy. Katarzyna with her "best shoot to date" came in second while Fatima came in third.
Crashing into this week's Bottom Two were two girls who had never really come close to seeing that end of the spectrum: Claire and Aimee. Needless to say, both ladies were truly shocked. Aimee had probably one of the easiest assignments (R&B) at the photo shoot, yet the judges felt she fell completely flat. Meanwhile, Claire really looked more comical and blasé than anything else in her frames.
In the end, it was Claire who pulled it out by a hair. Apparently having flawless skin just isn't enough. LOSER: Aimee.
(You can review last week's episode here.)
(You can read next week's episode here.)
© Gear Live Media, LLC. 2007 – User-posted content, unless source is quoted, is licensed under a Creative Commons Public Domain License. Gear Live graphics, logos, designs, page headers, button icons, videos, articles, blogs, forums, scripts and other service names are the trademarks of Gear Live Inc.