Thursday May 15, 2008 10:16 am
America's Next Top Model Cycle 10 Finale: And The Winner Is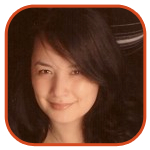 Tweet
Posted by Veronica Santiago Categories: Music, Prime Time, The CW, America's Next Top Model, Editorial, Features,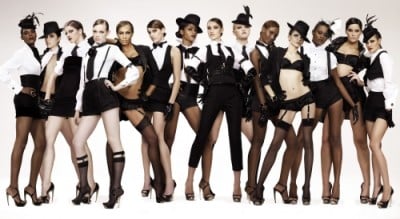 After 11 weeks and 14 models, it was time for America's Next Top Model: Cycle 10 to come to a close.
Who was the next girl destined for Seventeen magazine? Was it Fatima (the Somalian with the horrible childhood), Whitney (the first full-figured model to make it this far) or Anya (the "ethereal beauty" with the god-awful voice)? Read on!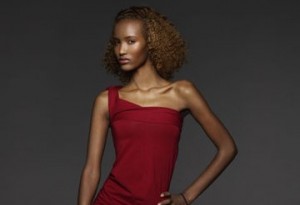 Shortly after Dominique's elimination, the remaining three girls were given a heads-up on their next assignment. It was now time for them to shoot another CoverGirl commercial. Unlike last time, though, the girls were given an advance copy of the script. Ironically, the ladies were given extra time to prepare even though their lines were in English.
Later, the women traveled to a spot near the Colosseum where they met Jay Manuel and Brent Poer, the rep for CoverGirl. They also got a surprise visit from Saleisha, Cycle 9's winner. (She was there for the usual pep talk.) In addition to the commercial, the models were told they'd be shooting a print ad as well. The girl eventually crowned would not only see her face on Wal-Mart displays, she would see her mug larger than life on a Times Square billboard.
Fatima, the only one who rocked the earlier Italian shoot, was the first one up. Before she began, Jay told her to be conversational and realistic. If she stumbled at any point, she was encouraged to keep on going. Although she did a great job memorizing her lines, the dark beauty had difficulty delivering them. She plowed through them quickly without bothering to take a breath. As Jay said, she came off like a beautiful "robot."
Whitney, on the other hand, did a great job making up for her last "fake" commercial. Although she flubbed her lines in the beginning, she managed to deliver her 4th take nicely. She came off as far more genuine this time around.
Anya, who is usually quite positive, actually teared up before her turn. The thought of coming so far and possible failing was extremely upsetting. Unfortunately, her nerves did kind of get the best of her during the shoot. Luckily, her "wonderful energy and innocence" kept the spot from going completely downhill.
The CG assignment led the women into their first panel of the episode. Although Whitney's commercial still had a slight Miss America feel to it, Tyra liked that Whitney seemed "directable." Meanwhile, the entire group loved her black-and-white print ad. They said her chin and neck looked great in the almost vintage still. What they didn't like was the armor still guarding her personality. They felt she was often presenting a façade.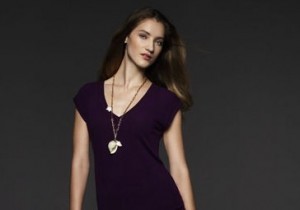 Next, the judges criticized Fatima for the stiff delivery of her lines; Paulina said she clearly wasn't thinking about what she was talking about. They also found some fault with her print ad. Although the photo was generally stunning, Tyra thought she could have done a better job smiling with her eyes. Overall, the judges felt Fatima still lacked confidence and an ability to take direction. She believed she knew what she was doing, but sometimes her work just didn't make sense.
Finally, the panel discussed Anya's work. While her commercial was quite obviously a train wreck, it did have some convincing moments when dissected. Her still photo drew conflicting opinions as well. Paulina thought the pretty photo made the model look "stupid"; Tyra agreed the blonde was "looking up into the heavens way too high", but she disagreed on the dumb comment. Miss J said the girl took beautiful pictures, but sometimes she didn't have any personality or character there.
When it came down to elimination, Fatima was the next girl to be sent home. Tyra told her modeling was about so much more than being beautiful. It was also about listening to a director's vision and delivering that message.
Later, the remaining two blondes met Jay and Miss J on the set of their final runway challenge. For this event, Whitney and Anya were going to participate in a show for Versace and wear gowns picked by Donatella Versace herself. It was an opportunity many top models in the world have never had.
During the show, each girl had two chances to strut their stuff. Anya – the first up – wore a beautiful brown gown down the runway. She did a great job looking ahead and appeared far more sexy and mature than I felt she ever had. Whitney quickly followed in flowy nude dress. Her walk was far more fierce than Anya and quite possibly too bouncy. Then again, she had far more to work with on her body than her competitor.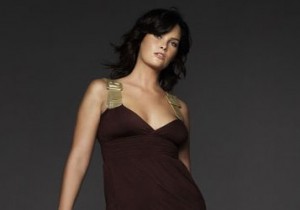 For their second pass, Whitney came out in a gorgeous pink frock. She did a good job of keeping her face calm despite nearly getting her shoes caught up in the dress. Meanwhile, Anya was having a harder time maneuvering in her outfit as well. Her straight silver number made her look slightly stiff. When the event was over, the two ladies came out for one final appearance and a mini-showdown.
At their last judges' panel, the girls were evaluated on their Versace stint and on their overall body of work. Runway coach Miss J quickly pointed out that Anya did not bring it as strong as she could have or should have. Stiff dress or not, there were ways she could have moved with the garment to make it look more elegant. Tyra did say she looked stunning though; the cameras and light loved her face.
Whitney, on the other hand, earned high praise from Miss J. He said she delivered straight out. Although she forgot to do a pose at the end of the runway (allowing the photographers to get their shots), he thought she had amazing power, energy and presence. Tyra did say she might have to tone the hip action down a bit though.
For their final evaluations, the judges had to choose between two completely different girls. Did they want the fashionable model (Anya) or the pretty model (Whitney)? Should they pick the one men would want to take to the bedroom (Whitney) or the one women would to buy clothes from (Anya)? The one with the weird speaking voice (Anya) or the one who sometimes sounded fake (Whitney)?
In the end, Tyra finally gave the audience members something we've wanted to see for some time. After ten long seasons, the judges actually chose a full-figured woman to represent this dang show. WIINNER: Whitney!!!!
"I have breasts and I have hips and I have a butt and I am so proud of those things. I am here, I am me…I'm not going to change myself." (Whitney – Episode One)
(You can review last week's episode here.)
© Gear Live Media, LLC. 2007 – User-posted content, unless source is quoted, is licensed under a Creative Commons Public Domain License. Gear Live graphics, logos, designs, page headers, button icons, videos, articles, blogs, forums, scripts and other service names are the trademarks of Gear Live Inc.