Tuesday March 27, 2007 11:15 pm
American Idol: Season 6 Finals - Week Three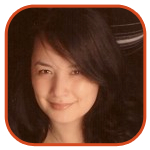 Tweet
Posted by Veronica Santiago Categories: Music, Prime Time, Reality, FOX, American Idol, Features,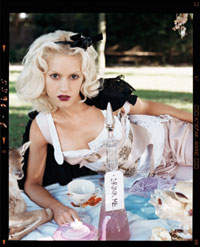 Tonight the finalists will be welcomed into the world of pop music by Miss Hollaback Girl herself—Gwen Stefani. In the next few weeks, we will also be seeing Jenny from the Block, aka Jennifer Lopez. Am the only one who is wondering what these two singers will have to offer outside of fashion and stage presence advice? If you're as curious as I am… read on!
Read More

| American Idol
LAKISHA JONES
SONG: "Last Dance"/ Donna Summer
MY FIRST IMPRESSION: Gwen has started off by giving no advice whatsoever. She's just watching and learning. Is disco the same thing as pop music? Does it really matter when Lakisha's singing it? Her songs have been a bit somber lately so it's cool to see her sing something a bit more funky. She's looking funky as well.
JUDGES' NOTES: Randy said it was good to see her singing an up-tempo song. Paula thought she did Donna Summer proud. Simon loooved her boots. He also said that it was the old Lakisha that he used to love coming back.
CHRIS SLIGH
SONG: "Every Little Thing She Does is Magic"/ The Police
MY FIRST IMPRESSION: Gwen finally gave her two cents. She told him to watch his tempo. He's sounding incredibly weak from the start…and very pitchy. And boy was Gwen right. He is extremely off-tempo.
JUDGES' NOTES: Randy agreed with Gwen's critique. Paula liked his vocals, but even she had problems dancing to it. Simon thought it was just a mess.

GINA GLOCKSEN
SONG: "I'll Stand By You"/ The Pretenders
MY FIRST IMPRESSION: Again, no helpful advice from Gwen. She said it was a perfect song choice for Gina's voice. Omigawd. What is she wearing? For a second there, I thought she was just standing there in her underwear. As much as I like Gina and her style, I kinda felt like she was yelling through the whole song.
JUDGES' NOTES: Randy thought that this was one of her best performances ever. Paula said that the song showed vulnerability. Simon said that it was her best performance ever…and the best so far tonight (including Lakisha's!).
SANJAYA MALAKAR
SONG: "Bathwater"/ No Doubt
MY FIRST IMPRESSION: I know that Sanjaya gives Gwen a reason to laugh - especially since he's destroying one of her songs—but she doesn't give him any help! All she says is 'Gooood Luck'! Omigawd—I've never seen a fauxhawk like that one. He's really topped himself tonight. And I can't believe he had the nerve to dare sing a No Doubt song—and then forget the words!!!! I'm almost wondering if he's doing it on purpose so that we can all put him out of his misery.
JUDGES' NOTES: Randy and Paula both believe that he could be better if he would only just let himself go. Simon said it doesn't really matter any more what they have to say.
HALEY SCARNATO
SONG: "True Colors"/ Cyndi Lauper
MY FIRST IMPRESSION: Gwen said that it was a great song that didn't need Hayley's unnecessary melody. Why does it not surprise me that she chose this song? I do like the very quiet, acoustic opening though. Unfortunately, she's really starting to sound like one of those cruise ship acts that Simon is always talking about.
JUDGES' NOTES: Randy said that she didn't manage to grab him with that song. Paula said that she gave an adult contemporary twist to the tune…when it needed to remain young. Simon thought it was sweet and forgettable.
PHIL STACEY
SONG: "Every Breath You Take"/ The Police
MY FIRST IMPRESSION: Gwen said she was pleasantly surprised. She just advised him to stick to the melody. It's so blah. It's the song you'd pick when you want to sound like a sappy, sentimental man. It's not really a song that shows off your vocal chops.
JUDGES' NOTES: Randy said he 'actually kinda liked it'. Paula thought it was a good choice. Simon - unbelievably - thought it was very good.
MELINDA DOOLITTLE
SONG: "Heaven Knows"/ Donna Summer
MY FIRST IMPRESSION: Gwen was just blown away. She said that Melinda didn't need her good wishes. Is it a coincidence that the two old souls of the competition both picked Donna songs? Is it hard to showcase their vocal chops with contemporary 'pop' songs? Is it possible to say that she's sooo good—I'm starting to get bored?
JUDGES' NOTES: Randy said that she's a master at interpreting a song. Paula believes she has charisma from the get-go. Simon said it wasn't her best performance, but she was outstanding as usual.
BLAKE LEWIS
SONG: "Love Song"/ The Cure
MY FIRST IMPRESSION: Gwen wanted him to be careful about where he placed his beatboxing. The song has a very reggae feel to it—ripe for a beatbox. But surprisingly—he doesn't do it!!! He actually sang it straight. The song is very mellow…almost completely out of character. But I still like it.
JUDGES' NOTES: Randy didn't think it was the perfect song choice—but he felt Blake made the most of it. Paula thought it was 'so cool'. Simon feels that Blake is the strongest male in the competition, but is worried that he will get so caught up doing his own thing.
JORDIN SPARKS
SONG: "Hey Baby"/ No Doubt
MY FIRST IMPRESSION: Gwen is shocked by the song choice but thought it was refreshing how musical Jordin made it. She definitely has the energy to pull it off…and she's just so darn cute! And wow—what stage presence! I thought she did a great twist on the song. She put a little R&B flavor into it.
JUDGES' NOTES: Randy thought it was a risky thing to do—but he thinks that she could sing anything. Paula loved seeing her in that 'mode'. Simon said that she is the most improved contestant.
CHRIS RICHARDSON
SONG: "Don't Speak"/ No Doubt
MY FIRST IMPRESSION: Gwen doesn't think the song needs all the 'vocal olympics' that Chris tends to use. I'm not liking his rendition at all. This a clear example of someone trying too hard to make a song his own. I'm barely recognizing the original version…and it doesn't help that he was flat. Weirdly, it almost sounds like elevator music to me.
JUDGES' NOTES: Randy thought it was interesting and liked the twist. Paula kept saying 'you're good' over and over and over again. Simon wasn't crazy about the vocal.
FINAL THOUGHTS: If Sanjaya's hair doesn't get him kicked out this time…nothing will.
(You can find all the American Idol 6 posts here.)
Related Tags:
american idol, american idol 6, american idol season 6, blake lewis, chris richardson, chris sligh, cyndi lauper, diana ross, donna summer, final 12, fox, gina glocksen, gwen stefani, haley scarnato, hayley scarnato, hollywood, jordin sparks, judges, lakisha jones, melinda doolittle, no doubt, paula abdul, phil stacey, pop music, randy jackson, ryan seacrest, sanjaya malakar, simon cowell, singers, singing, the police, the pretenders, the supremes, voting
© Gear Live Media, LLC. 2007 – User-posted content, unless source is quoted, is licensed under a Creative Commons Public Domain License. Gear Live graphics, logos, designs, page headers, button icons, videos, articles, blogs, forums, scripts and other service names are the trademarks of Gear Live Inc.