Wednesday April 28, 2010 8:11 am
American Idol 9: Top 6 Perform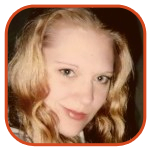 Tweet
Posted by K.C. Morgan Categories: Music, Prime Time, Reality, FOX, American Idol, Gossip, Video,
Only six remain in the American Idol 9 competition, and there are no more saves to see them through the elimination rounds. All must go for one to stand alone, and they all must present their very best for the oh-so-important Tuesday performance rounds.
This week, the theme was Shania Twain, who has often bridged the gap between pop and country. She's a multiple Grammy award winner and she's enjoyed plenty of Number 1 hits, which makes her a good mentor choice. She advised the Idols to make her songs their own, as if they had written the tunes themselves. "I'm going to be sitting on the edge of my seat," she predicted of the performance round.
By the way, last week's Idol Gives Back event raised $45 million, less than what Simon Cowell makes per year and far less than what Idol earns per season. The money will go to help children in need around the world, distributing much-needed funds in Haiti, Africa and rural areas of the US.
Lee DeWyze was the first to sing for the night, choosing the beautiful tune "You're Still the One." During their practice session, Twain asked Lee to simplify his performance, something which brought stunning results on the Idol stage. Lee's soft voice and the new arrangement truly made the song sound like an original. It was a truly amazing performance, and a big moment for Lee.
Randy Jackson is a big fan of the song and thought Lee "found a way" to make it his own. "I think every song you take, you make it your own. It always sounds like your version," Ellen DeGeneres complimented him. "Look how far you've come, really," Kara DioGuardi praised. "I thought that was absolutely the perfect song, out of Shania's catalog, to choose," Simon Cowell told him.
"Big Mike" Lynche picked "It Only Hurts When I'm Breathing," a song choice Shania Twain seemed to love. He sat on the stage to deliver the sweet ballad, his velvet vocals beautifully on display as he smiled into the camera. Lynche always delivers a heartfelt, incredibly vocally strong performance on Tuesday nights, but it's getting a little too predictable.
Randy Jackson found that Mike "definitely found" his zone, calling the performance "very good." "It felt like Luther Van Dross," Ellen DeGeneres offered high praise, telling Mike his song was "beautiful." Kara DioGuardi, who was sporting a new and terrible haircut, loved Mike's arrangement for the song and thought he put his "mark on it." Simon Cowell "thought the performance…was a little bit wet," likening it to a "musical, acting out the words." The rest of the panel tried to get Simon to explain the terminology "wet," to which he offered, "it's the opposite of dry." Shania Twain loved the performance, telling Mike "you really did get me."
Casey James chose "Don't," which I'd never heard before. Shania Twain spoke to James about his confidence and told him to tell the story of the song during their session. On Tuesday, James delivered a very soft performance for a change, which allowed his pretty vocals to soar on the Idol stage. This was a really smart choice for James, who toned down his guitar playing for a change and let the audience remember that he, too, has wonderful vocal ability.
"This is one of the best Casey James' performances ever!" Randy Jackson was enthusiastic in his praise. "You sang that like, that's really where you belong," Ellen DeGeneres found, upping Jackson by calling this Casey's "best performance…to date." Kara DioGuardi found that James was "vulnerable" and "raw," advising him to "keep it up," to win the competition. Simon Cowell also found it to be one of Casey's best performances, advising James to kiss Shania Twain on the lips. Casey James quickly jogged off stage to do exactly that. Watch out, Shania - that's Kara's man.
Crystal Bowersox wore a truly odd leather outfit for her performance. She sang "No One Needs to Know" on the big stage, something of an odd choice. Twain advised Bowersox to sound more "cheerful" during her performance. Crystal started out sounding strangely off, and I think it's because the song didn't really fit her at all. Everybody has off nights, but this really wasn't a good time for Crystal - shoved into the middle of some really good performance - to have one. It was actually almost unbearable, surprisingly enough, and now it's time to worry about Idol's front-runner.
Randy Jackson said he "kind of loved" the version of the song, but it was clear he was struggling not to say something negative. The judges still want you to vote for Crystal, everybody. Ellen DeGeneres, of course, fell right in with the party line. She wore a smile as she told Crystal, "there's just nothing you can't do. You have a great voice," though she admitted "it wasn't my favorite performance." "It's kind of impossible for you not to be good," Kara DioGuardi told Crystal, saying "it was believable." "Oh, I could be in so much trouble," Simon Cowell sighed. "I thought it was limp. It was very much something you'd expect…at a coffee shop, and they hire a band to sing to you and you don't really want them to," he told her. Cowell thought the performance was "forgettable." Man, I wish I could.
Aaron Kelly chose "You've Got a Way," predictably enough. Shania Twain found the song "suits him beautifully." It's true that Aaron Kelly has absolutely amazing vocals, arguably the best on the season, but he also has all the personality of a wet towel. I continue to be astounded by Kelly's vocal talent, but I'm still waiting for him to get up and use the stage a little - or do anything, in fact, other than sit and sing.
Randy Jackson thought Kelly "did a really good job," lackluster praise indeed. Ellen DeGeneres again marveled at Kelly's youth, pointing to his "maturity" while singing the song. Kara DioGuardi thought Kelly "really felt those words." "I'm gonna be honest with you, okay," Simon Cowell turned to Kelly sincerely. "Tonight, you were like a different artist," as Cowell smiled, the audience burst into applause. "This is the kind of record, if you're going to make records, you should make," he advised. "What's going to happen tomorrow night?" Ryan Seacrest asked as he delivered Kelly's numbers.
Siobhan Magnus chose Shania's first country hit, "Any Man of Mine." She delivered the song to Shania with pure confidence, but Twain wanted to see attitude from Magnus. When she finally made it to the stage, Siobhan's performance seemed a little low energy - despite all the walking around she did. She failed to hit many of her notes accurately, though it's clear that Magnus is trying very hard. Still, it was awful, awful, awful.
"I loved it!" Randy Jackson cried. Ellen DeGeneres made another train quip and told Siobhan the performance was "fantastic." Kara DioGuardi also highly praised the song. Simon Cowell "really, really liked the song," and said "it was almost like you were giving birth at the end," though he admitted "it was fun." Siobhan, by the way, has taken Tim Urban's place as the Vote For the Worst pick, which could up her votes considerably.
One will be kicked aside tomorrow night, but not before they sing a final good-bye song. Will it be your favorite? Check back for all the recaps, spoilers and updates - read all our American Idol 9 posts.
Related Tags:
aaron kelly, american idol, american idol 9, big mike, casey james, crystal bowersox, ellen degeneres, fox, kara dioguardi, lee dewyze, michael lynch, michael lynche, mike lynch, mike lynche, music, performance, performances, randy jackson, reality, recap, recaps, ryan seacrest, shania twain, sidefeatured, simon cowell, singing, siobhan magnus, video, videos
© Gear Live Media, LLC. 2007 – User-posted content, unless source is quoted, is licensed under a Creative Commons Public Domain License. Gear Live graphics, logos, designs, page headers, button icons, videos, articles, blogs, forums, scripts and other service names are the trademarks of Gear Live Inc.