Wednesday May 5, 2010 1:45 am
American Idol 9: Top 5 Perform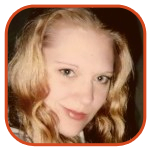 Tweet
Posted by K.C. Morgan Categories: Music, Prime Time, Reality, FOX, American Idol, Features, Video,
American Idol 9's Tuesday performance episode was opened by Ryan Seacrest and Harry Connick, Jr. That's right, folks - it's Sinatra night. Connick, Jr. is perhaps best known for his hit "It Had To Be You." Sinatra was best known for his baby blues and his velvety voice. He was, arguably, the greatest singer of standards, and he is certainly a legend.
Unlike most Idol mentors, Harry Connick, Jr. brought his own band members and worked on the arrangements of the contestants' songs. He performed with them all, playing piano on the stage for all five songs.
Before the singing began, Frank Sinatra's daughters gave Simon Cowell one of Sinatra's monogrammed handkerchiefs, an item which is now amazingly valuable. The Sinatra connection, the Cowell connection, the American Idol tie-in…eBay would be thrown into a frenzy over such an item.
Aaron Kelly was the first performer of the night be to featured. Harry Connick, Jr. enjoyed Kelly's "sweet voice" during their practice session. Sinatra night was, of course, well-suited to Aaron's crooner style. He was typically boring and, of course, highly vocally perfect. Aaron Kelly gives each song his all - vocally. His wooden performance style, however, is not entertaining.
"You did a really good job! Nice work, Aaron," Randy Jackson applauded enthusiastically for Kelly's performance. "That was beautiful vocals," Ellen DeGeneres was also impressed. "I thought it was good…I think, compared to last week though, it wasn't as strong," Kara DioGuardi told him. Simon Cowell was still enthused about his handkerchief while he addressed Aaron Kelly. He remarked on Sinatra's style, saying "if he was a lion, you were a mouse," to Aaron Kelly. Cowell found the vocals "a bit corny." Simon did praise Kelly for trying hard, which he always does when he's on the stage. Nothing replaces charisma.
Casey James was in the Bottom 3 last week. He had a great deal of fun during his practice session with Harry Connick, Jr. "Sometimes, it's not about the lyrics. Sometimes it's about the groove," Harry explained of Casey's number. James delivered "Blue Skies" with his hair very neatly styled (nicely done). The rather sleepy performance did not seem to really fit James, and clearly he was thrown for a loop after nearly getting eliminated last week. His number was really, really bad.
"This was like, for me, your worst performance, dude," Randy Jackson sighed. "It was pitchy," Jackson found, saying James wasn't in his element. Ellen DeGeneres used her time to crack jokes at Harry Connick, Jr. "That felt very stiff to me, very stiff," she finally turned to James with her comments. She found that "it didn't feel effortless." "At least you held some notes," Kara DioGuardi fished for something nice to say. "Good news, band was great. Bad news, you weren't fantastic. I actually thought you came over a bit embarrassed. And a bit awkward," Simon Cowell summed it up. While talking to Ryan Seacrest, Casey James admitted that he was uncomfortable without a guitar in his hands.
Crystal Bowersox chose "Summer Wind" for her Sinatra night performance. Harry Connick, Jr. was impressed that the song had a hidden, deep meaning for Crystal, who chose to wear a gorgeous evening gown while singing it on the Idol stage. Her hair was well-styled, and Crystal definitely looked the best she has all season. Her vocals were spot-on and wildly impressive, if the audience's reaction is any indication. I do wish the low-energy performance had been somewhat faster in pace.
"It was okay, but it was a little sleepy for me," Randy Jackson admitted. "I wanted you to loosen up a tiny bit more…you have so many different sides to you. You're so impressive," Ellen DeGeneres declared. "It's out of your element, but I kind of liked it," Kara DioGuardi complimented. Simon Cowell thought the song choice was "a little indulgent." He finished his comments by saying "I expect better."
Michael Lynche wore a handsome three-piece suit with a tilted hat for Sinatra night, a sensational look. Big Mike chose "The Way You Look Tonight," which is what we all expect from Michael Lynche. All I wanted to hear all night long, and I don't think I'm alone in this, was "Swing on a Star." But Michael Lynche made the right choice with his sweet love song, delivering the tune in classic Big Mike fashion. After his smooth performance, millions of Americans had to run to the fridge…because that voice could melt butter. A touch of R&B here, some classic horns there and Michael Lynche was suddenly delivering the best performance of the night.
"Unbelievable arrangement. Unbelievable vocal. Mike is in it to win it - this is what I'm saying! This is what it's about!" Randy Jackson was ready to jump out of his seat. Ellen DeGeneres praised Mike for his "comfort on stage." She said he "looked the part" and "sounded the part." "You found the drama in the song…you took us on a journey…But above all, you did not lose yourself," Kara DioGuardi told him. Simon Cowell, still clutching his prized handkerchief, was all smiles for Michael Lynche. "The first three performances have been okay, and now…that's all changed," he told Lynche. "It all just clicked," Cowell praised.
Lee DeWyze chose "That's Life." Harry Connick, Jr. said that Lee reminded him of "a new and improved version of me." Actually, you can see a resemblance between them. Lee, as always, delivered an incredibly strong performance. His vocals soared above the Idol stage, and he showed a brand-new side of himself - much to the delight of the crowd. The audience was on their feet by the time his big note finished - after an incredible sustain.
"I loved it," Randy Jackson cried simply. "I think if this was the last night of performances, you would have just won the whole thing," Ellen DeGeneres declared. "Do you think you could win?" Kara DioGuardi demanded. She gave DeWyze homework. He's supposed to "go home tonight and write 'I can win this thing' a hundred times." Simon Cowell praised the arrangements for each song of the night. "You gave it a hundred and ten percent. And it was, by far, I think for all of us, the best performance of the night," Cowell told him.
Tomorrow night, Daughtry and Bon Jovi are reportedly taking the stage. One Idol hopeful is getting eliminated. And we march inexorably on to the end of the season.
In the meanwhile, stay up-to-date on all the gossip, spoilers and recaps - check out all our American Idol 9 posts.
Related Tags:
aaron kelley, aaron kelly, american idol, american idol 9, american idol season 9, big mike, big mike lynch, big mike lynche, casey james, crystal bowersox, ellen degeneres, fox, frank sinatra, harry connick jr, harry connick jr. harry connick, harry connick junior, kara dioguardi, lee dewyze, michael lynch, michael lynche, mike lynch, music, performance, reality, recap, recaps, ryan seacrest, season 9, sidefeatured, simon cowell, singing, songs, stage, video, videos
© Gear Live Media, LLC. 2007 – User-posted content, unless source is quoted, is licensed under a Creative Commons Public Domain License. Gear Live graphics, logos, designs, page headers, button icons, videos, articles, blogs, forums, scripts and other service names are the trademarks of Gear Live Inc.