Wednesday May 26, 2010 1:21 am
American Idol 9: Top 2 Perform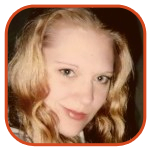 Tweet
Posted by K.C. Morgan Categories: Music, Prime Time, Reality, FOX, American Idol, Features, Video,
The Top 2 episode of American Idol's Tuesday performances opened with appropriate pomp and circumstance. It is the final week of American Idol 9, and soon another winner will become a recording artist. Top 2 finalists Crystal Bowersox and Lee DeWyze have been highly popular with judges and fans all season, so Tuesday's episode seemed a guaranteed success well before it began.
This week also marks the last for favorite Idol judge Simon Cowell, who has long made viewers love and hate him.
Crystal Bowersox had more than a little trouble getting to the stage at the top of the episode, dropping her microphone and getting re-set by producers as she awkwardly made her way to the platform. The whole scene was really unnecessary anyway - Lee and Crystal did little more than nod to host Ryan Seacrest before heading to the backstage area.
Crystal Bowersox won the coin flip and opted to go second, making Lee DeWyze the first contestant to perform on the night. DeWyze chose to sing "The Boxer" again, a song he's received a lot of attention for performing on American Idol. DeWyze sang beautifully while playing his guitar, delivering a solid - but not thrilling - performance.
Randy Jackson thought Lee's song was "a great way to start it off," though he found the performance wasn't "energetic" and "exciting." "I couldn't be prouder if I birthed ya myself," Ellen DeGeneres loved the performance. "You gotta punch harder," Kara DioGuardi told him. "This is the big one, right?" Simon Cowell asked. "I would expect…a lot more passion, excitement. That was a kiss on the cheek when I want a kiss on the lips," Cowell elaborated.
Crystal Bowersox chose to re-sing "Me and Bobby McGee," for her first performance of the night, a song that suits her voice very well. Crystal performed the song beautifully, offering up all the energy that DeWyze failed to provide. Her big vocals delighted the crowd, and it's safe to say that Bowersox won the first round.
Randy Jackson "thought it was dope." Ellen DeGeneres finds Bowersox "compelling," and called the performance "stunning." "You have fire in your belly tonight. Go for it!" Kara DioGuardi advised. "This is you, back on your best. And you know what? We've got a competition tonight," Simon Cowell declared.
Lee DeWyze stood on stage next to sing the incredibly depressing tune "Everybody Hurts," though in his defense he imbued much more energy into the melody than Michael Stipe. Lee's version of the tune became a positive anthem of picking yourself back up when faced with challenges, whereas the first version threatened to inspire suicidal tendencies. Lee got screwed in the song selection department, but he truly made the most of what he was given.
"That was definitely better," Randy Jackson offered lackluster praise. Ellen DeGeneres advised Lee not to keeping pulling back. Kara DioGuardi thinks DeWyze is "emotionally accessible," though she found the vocals weren't perfect. Simon Cowell thought the song choice was "brilliant." "You're nervous," Simon Cowell was point-blank. "When you come out for your last performance, I want a 10 out of 10," he demanded.
Crystal Bowersox sang "Black Velvet," a song I've never really cared for in any way. Crystal's sultry voice was well-suited to the tune, but she sounded breathless throughout and dropped the lyrics at least twice. By the middle of the tune, once she stopped walking around, Crystal sounded much stronger. She showed off her incredible vocal range and ability, her end note putting an impressive cap on the big performance.
"This is what I'm talking about!" Randy Jackson was enthused with it all. "That was…fantastic!" Ellen DeGeneres gave Bowersox a standing ovation. "You want it…and that's what tonight is all about," Kara DioGuardi also backed Crystal 100%. "I'm almost allergic to that song…because I've heard it so many times in auditions," Simon Cowell admitted. "But you took that song and you absolutely nailed it. I'm very impressed," he gave her the highest of praise. We know, we know. The judges and producers badly, badly want her to win. She's been pimped so hard this season, she probably has to remove a Fremantle rep from her backside before she can go to sleep at night.
Lee DeWyze stepped out on the Idol stage to sing "Beautiful Day," the song which will be his single should he win the show. Backed by violinists and the clapping crowd, Lee had all the support in the world for his big Idol moment. And, sadly, he did not deliver. DeWyze fell more than a little flat during his own song choice, an unfortunate development. Toward the end of the song, Lee grew much stronger with the huge tune and started to pull it together…but was it enough?
"By the middle of the song…you started getting your groove back," Randy Jackson told him, finishing with "good on ya." Ellen DeGeneres loved Lee's presence on stage and re-iterated that she's "proud" of him. "I think you got swallowed up a little bit in that song," Kara DioGuardi admitted, adding "you deserve to be here." "I think you made the most of it," Simon Cowell told him. "You've worked hard. You've remained a really, really nice person throughout, and I genuinely wish the best for you. You're a great guy," and thusly, Cowell judged his last male American Idol contender. Lee wrapped his stage time up by thanking all his supporters.
Crystal Bowersox chose "Up to the Mountain" as her potentially winning single, a tune she delivered while sitting on a stool as she accompanied herself with an acoustic guitar. The message song gave Crystal a lot of room to express her beautiful vocals, but I have no idea what the hell the tune was about and it was completely unrecognizable in every way. This was truly a terrible, horrible song choice. As Bowersox sang about valleys and mountains, however, the crowd truly enjoyed the sound of her lovely voice.
Randy Jackson wore a grim expression as he addressed Crystal, though he loved the performance. "This is one of the greatest performances…that was incredible!" He exclaimed. "You are in a league of your own," Ellen DeGeneres continued to pile on the praise. We know, we know. It's been the same story all year. "You were completely emotionally invested in that song…and, for me, you really blossomed," Kara DioGuardi told her. Crystal took a moment to thank Simon Cowell before he got the chance to speak, making a pretty clear plea for votes. Vote for Crystal, everyone. She likes Simon Cowell. "I thought that was, by far, the best performance and the song of the night. And since this is going to be the final critique I'm ever going to give…that was outstanding," Simon Cowell finished.
Cowell's final good-bye will be conducted Wednesday night, when either Lee or Crystal will be crowned the ninth American Idol. It's been Crystal's season all year…will the constant vote-for-Bowersox message that's been rammed down our throats pan out? Or will we be given a surprise twist, wherein underdog Lee DeWyze scores a surprise win? Whichever outcomes seems more beneficial to the show and to FOX, that's the one we'll get.
The show closed with a performance from Neil Young, the singer of this year's "good-bye" song. It's played at the end of every elimination of the season. Standing ramrod straight in a black suit on the big Idol stage, Young looked amazingly uncomfortable. But, he sounded wonderful.
It all ends Wednesday…but not really. We'll keep you updated on post-show tour dates, album releases, gossip and everything else we can find, so keep checking back for all our American Idol 9 posts.
© Gear Live Media, LLC. 2007 – User-posted content, unless source is quoted, is licensed under a Creative Commons Public Domain License. Gear Live graphics, logos, designs, page headers, button icons, videos, articles, blogs, forums, scripts and other service names are the trademarks of Gear Live Inc.