Wednesday February 24, 2010 9:42 am
American Idol 9: Top 12 Girls Perform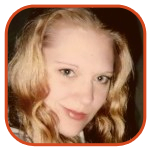 Tweet
Posted by K.C. Morgan Categories: Music, Prime Time, Reality, FOX, American Idol, Gossip, Video,
Ryan Seacrest walked down an aisle made by American Idol's Top 24 of the season to open the show, the first that would mark performances we as a nation are allowed to vote upon. Tuesday's episode would feature the Top 12 girls only, since time doesn't allow for all 24 of them to sing at once. The long introduction for the girls was mostly a long parade of blondes, pretty dark-haired girls and standout Lacey Brown.
The Top 12 men (which included Michael Lynche, thought to be ousted from the show) waited on the sidelines as the judges were introduced at the big desk for the first time of the season. "I heard the big news. I saw the New York Post," Ryan Seacrest smiled to Simon Cowell, calling him out for his prediction that a girl would win this season. Since gossip has held that the producers are determined that a girl shall win the year, consider this so-called banter the first seed that has been planted to sway your vote.
"This is make it or break it right here," Randy Jackson observed. "You gotta be great, or you gotta be mad at yourself."
"You're all good, but now we're looking at, what's going to keep people glued to the television?" Ellen DeGeneres explained.
Hits from the Billboard charts are the focus for Idol's next three weeks, which gives the contestants a large grab-bag of song choices.
Paige Miles kicked off the evening, that rarely-seen contestant who had the misfortune of getting the worst singing position of the evening. She chose to belt "All Right Now," bringing lots of energy but extremely off vocals to the waiting crowd. The performance fell rather flat, which seems to fall right in line with producer plans for dear Paige. Hope you got a good look at her Tuesday night, because it's likely she won't be sticking around for too long. "Here we go. Live TV," Simon Cowell laughed. "I think, out of all the girls, you have the best voice. I genuinely do think that. Having said that, I wouldn't have chosen that song," he added, calling the tune "a wedding singer type of song." He advised Paige to be careful of her song choices in the future. "I disagree with Simon," Kara DioGuardi announced. "I think the song was actually brilliant." "I think the song wasn't the right choice for you," Randy Jackson told Miles, but complimented her "powerful, big voice." "To come on first," Ellen DeGeneres shook her head. "You were so there, you were so present," she told Paige. "I thought you pulled it off." And I'm questioning my hearing. "I'm sewn into my outfit. I've been waiting to pee for like, five hours," Paige unnecessarily informed all of America (okay, not all of it—maybe only 20 million and change).
Ashley Rodriguez was the next to perform. This very pretty Bostonian has been infrequently seen this season, though she did grab some early attention during audition rounds. Rodriguez sang "Happy," while looking absolutely stunning. Her heartfelt performance immediately put Paige Miles to shame. Ashley wasn't perfect, stumbling a little with some of the lower notes and struggling through a few pitch problems, but her vocal talent is evident at least. She won a standing ovation from the watching crowd. "There were definitely moments that weren't great," Kara DioGuardi remarked. "It wasn't really you," Randy Jackson told her. "I'd like to see you just step out and do something that's a whole different vibe," Ellen DeGeneres advised, encouraging Ashley to take a "risk." "I thought it was clumsy," Simon Cowell was dry. "I think you're going backwards."
Blonde Janelle Wheeler then stepped out on stage. The Florida resident didn't win Simon Cowell over during her audition, so she set out to impress him during Hollywood Week. She belted out "What About Love," a pretty bold song choice. Her off-key singing became grating somewhere right around the first chorus, and the night was starting to look very rocky indeed. Randy Jackson didn't much like the song choice, but said he likes Janelle's voice. "I actually did like the song choice," Ellen DeGeneres observed. "I thought you moved easily on stage and tried to get into it," she told Janelle. "You gave it a hundred percent effort, and probably delivered sixty-five percent," Simon Cowell noted. "There were moments in the song when I did like your voice," he added encouragingly, telling her he thinks she will "survive this week." "The song was way too big for you," Kara DioGuardi explained.
Lilly Scott's unique look was attention-getting from the very beginning, as is her sultry voice. She chose "Fixin' a Hole" by the Beatles, truly one of the greatest songs ever written. Lilly also chose to play her guitar during the performance, which did very little to showcase her true vocal skills. She sang in an odd tone that didn't immediately suit her, allowed the lyrics to get away from her a little bit, and completely mangled the song through bad arrangement and unpleasant vocals. Ellen DeGeneres seemed to love the song, calling it a "random song choice" and pointing out Scott's "unique voice." "Definitely the best we've had so far," Simon Cowell declared. "I feel you're comfortable on the stage," Kara DioGuardi said, predicting that viewers will remember Lilly. Randy Jackson feels that Scott is an "indy artist." "I love the honesty," he told her.
Katelyn Epperly of the curly hair was one of only thirteen to make it to Hollywood from her audition city. She also chose to sing The Beatles, this time "Oh Darling." Her engaging vocal performance quickly left the other competitors of the night in the dust, but her tight black leather minidress made it pretty hard to take her at all seriously. Simon Cowell called the number "messy," but added that he likes her. "You're going to need an awful lot of work," he told her. "You know your voice very, very well," Kara DioGuardi observed. "You pay attention to the tone," Randy Jackson pointed out, telling Katelyn that he "liked the whole vibe." Ellen DeGeneres found "a lot of personality in it right away," and complimented Katelyn's strong voice.
Haeley Vaughn is the youngest girl in the contest, so she already had a lot to prove when she stepped out on the stage to sing another Beatles joint. "I Want to Hold Your Hand," was the selection this time, and Haeley made it sound horrible right off the bat. Her bright red guitar and big vocals could have been impressive, but she was off-key more than on and seemed extremely unfamiliar with the tune. Haeley hit more than one sour note and her arrangement was positively atrocious. "From a technical standpoint, there were some issues with that performance," Kara DioGuardi told her, then noted that Haeley is "fun" just the same. Randy Jackson likes Vaughn's "unpredictability," then advised her to drop her key a little. "You just shine," Ellen DeGeneres remarked. "Just as someone who likes music, I enjoyed it," she told Haeley. "I thought it was verging on terrible," Simon Cowell stated, calling it "a complete and utter mess." "If it was a mess, it was a hot mess," Ellen volunteered when Ryan Seacrest ribbed Simon for his very honest comments. I would think Ellen would know that "hot mess" is by no means a compliment.
Lacey Brown's look is very different from the other girls. With her spiky red hair and strong voice, she could go pretty far - if nerves don't get the best of her. Texas-born Lacey was rejected last year in favor of Megan Joy (Courtney), who couldn't sing a lick. Brown started out pretty rough with her Fleetwood Mac song ("Landslide"), and it was almost all bad from there. Lacey's off vocals created just another in a pretty long line of not-so-hot performances, but this is often the case when singers meet the big, live Idol stage for the first time. Sometimes, I wonder if the sound techs don't screw around with things to make people sound more awful on TV. Just another way to manipulate the votes. Randy Jackson is a big fan of the song itself, but didn't think it was the right one for Brown. He called the performance "terrible," finding it "pitchy and all over the place." "I think you're better than that," Ellen DeGeneres told her. "I actually thought it was quite depressing," Simon Cowell admitted, calling the song "indulgent." "It was just boring. Sorry," he neatly dismissed her. Kara DioGuardi found it "forced," and hopes that Lacey gets "another shot" in the competition. No one mentioned Brown's horrendous fashion choices, which probably should have been pointed out (but who had the time?).
Michelle Delamor's lovely face has been seen only briefly on the show this season, which gave her only one opportunity to win over some fans. She chose "Fallin'," and she sang so gorgeously there's no doubt she's going to make it past the first round of eliminations. Her look was good, her sound was (thankfully) on-key and finally it's starting to look like a singing competition again. "That was fantastic," Ellen DeGeneres announced. "It was safe, just because it seemed so easy for you," she pointed out. Simon Cowell found her to be a "very, very professional singer," though found that the performance "wasn't as good as the original." "You're very commercial-looking," Kara DioGuardi told her, asking her to pay more attention to the technicalities of her songs. Randy Jackson thought Michelle "did a pretty good job," though he encouraged her to "take some risks."
Didi Benami caught attention during her audition, then again in Hollywood Week. YouTube lit up with Didi's rendition of "Terrified" during the grueling round of auditions, and she's already a front-runner in a contest that only just began. She's the classic tearful contestant with the sad little sob story. Every time I see her, I think "here we go." Didi chose to croon "The Way I Am" while wearing a completely odd, vest-like item. The song completely suited Didi's voice, and it's clear this waitress knows a great deal about singing, performing and her own vocal abilities. Her predictability is mind-numbingly boring, and I smell a plant. "I think you are a good singer," Simon Cowell told her, though he found the song "dreary" and "indulgent." "What I'm missing is a spark here. Something which excites me," he added, calling the performance "quite dull." Indeed. "I think the song is good," Kara DioGuardi observed before calling the performance itself "pitchy." "But where's the star factor?" Randy Jackson asked, looking for "oomph." Ellen DeGeneres thought it was all "a little low-key."
Siobhan Magnus used to blow glass before coming to sing on the big stage of American Idol, and she's been so ill-seen during the show it's going to be hard for her to make an impact on audiences. She oddly chose to sing "Wicked Game" and crooned in a very low key that was instantly harsh on the ears. Siobhan has extremely strong vocal talent, but showed absolutely no charisma at all during her brief turn in the spotlight. Magnus could bring a lot to the show…if she gets the chance on the back of that very flat performance. "Wouldn't have picked it, but I gotta say I kind of liked you on that song," Kara DioGuardi commented, finding Magnus "very connected" during the performance. "You got a great voice," Randy Jackson told her, advising that she reach for "bigger things." "I loved it," Ellen DeGeneres cried. "I thought it was a great song choice," she enthused. "You really are a funny little thing aren't you?" Simon Cowell asked her, adding "I liked the song, I didn't love the song."
Crystal Bowersox, very unfortunately, has dreadlocks. On the plus side, she also has an extremely strong and beautiful singing voice. She boldly chose "Hand in My Pocket," and softly strummed her song to accompany herself. Her powerful, beautiful voice was wonderfully on display as she belted out the tune. The audience erupted when Crystal got fancy on the harmonica even as she strummed along. It's going to be hard to get over the dreadlock decision, but wow what a singer. "You're one of my favorites, and one of my favorites tonight," Randy Jackson told her. "It doesn't matter what the song is. Like, I like you," he said, declaring himself a fan. "You add something fresh to the show," Ellen DeGeneres declared, saying she'd vote for Crystal. "It was good. We like you," Simon Cowell sounded almost bored. "The truth is, there are thousands of you doing this every day outside subway stations at the moment." He encouraged Bowersox to do something that's her. "You were good tonight. I think you have greatness in you though," Kara DioGuardi critiqued. She encouraged Bowersox to "fill the stage."
Katie Stevens had the honor of going last, the best position to have on performance nights. She caught attention early, and it seemed obvious from the word go that the pretty High Schooler with the much-featured back story would get to the Top 24 at least. She chose "Feeling Good," and offered up an extremely technically pleasing vocal performance. The number was way too sexy for a girl of Katie's age, however, and she noticeably struggled through the lower notes of the song. Even so, her strong vocals and high performance value will see her far in the contest. Stevens is oddly professional for her age, which makes me question her background. Is she another plant? "It was good, it was great," Ellen DeGeneres observed, finding the performance "conservative" and "a little old" for Katie. "It started to become annoying," Simon Cowell told her, finding it "very pageant-y." Kara DioGuardi found the performance "pitchy," but admired Katie's "natural gift." Randy Jackson found that "all the notes were going sharp."
Wednesday night will see Idol's Top 12 men perform for our votes, with the elimination round scheduled to take place on Thursday. Meanwhile, catch up on all the developments you might have missed - check out all our other American Idol 9 posts.
Related Tags:
american idol, american idol 9, american idol season 9, ashley rodriguez, competition, contest, crystal bowersox, did benami, ellen degeneres, fox, haeley vaughn, janelle wheeler, kara dioguardi, katelyn epperly, katie stevens, lacey brown, lilly scott, michelle delamor, paige miles, performance, randy jackson, reality, recap, recaps, ryan seacrest, season 9, sidefeatured, simon cowell, singing, siobhan magnus, top 12 girls, top 24
© Gear Live Media, LLC. 2007 – User-posted content, unless source is quoted, is licensed under a Creative Commons Public Domain License. Gear Live graphics, logos, designs, page headers, button icons, videos, articles, blogs, forums, scripts and other service names are the trademarks of Gear Live Inc.