Thursday April 22, 2010 10:11 am
American Idol 9: Idol Gives Back, Top 7 Results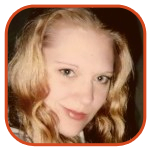 Tweet
Posted by K.C. Morgan Categories: Music, Prime Time, Reality, FOX, American Idol, Video,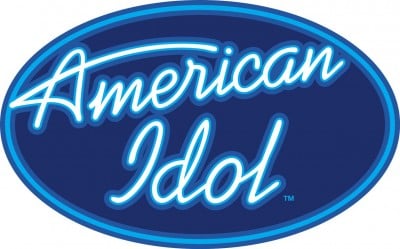 At the top of the Idol Gives Back spectacular, host Ryan Seacrest immediately introduced the President of the United States and his First Lady, Mr. and Mrs. Barack Obama. Two praised the Idol Gives Back event and urged viewers to contribute to the cause. In his typical contemporary fashion, President Obama then gave a message to the Idol contestants: "As Randy Jackson says, you're all my dogs."
Ryan then reappeared on stage to introduce the judges and hype up the crowd. Queen Latifah served as the host of the event at the Pasadena Civic Auditorium, which was filled with a screaming crowd.
The Top 12 were brought back together for the first group performance of the night, an incredibly weak number. The only big moment in the song was given (predictably) to Crystal Bowersox. Could this show please make it more obvious that they want her to win? I'm not sure the astronauts on the space shuttle have managed to get the message yet - they're so far away, and all.
Finally, it was time for the messages to begin. Actress Jennifer Garner visited a spot deep in the Appalachian Mountains, where many families live in poverty. Garner spent some time reading to children and looking pretty. A cool million or two of Ben Affleck's money could no doubt save the entire county.
Next, Victoria Beckham joined Ryan Seacrest and two young children on the stage to talk more about poverty in eastern Kentucky, where Idol Gives Back has funneled money to provide books, food and other essentials to children in need. You can call 1-877-Idol-Aid to donate money to the program. A convenient Web address allows you to make donations online as well.
According to Ryan Seacrest, comedians Jonah Hill and Russell Brand organized a celebrity phone bank for the event. The whole thing was a joke, of course. "The truth is, we emailed all those people, but the email might have gone into the spam file, because our email address is Viagraman182.com," Hill joked.
This was the set-up for Ryan Seacrest's conversation with the Top 7, who were still dressed all in white following their group number. The host chatted briefly with them, to remind us that they are still around and we're supposed to get some results at the end of all this, before he threw the show back to Pasadena.
The Black Eyed Peas then offered up a highly-produced, very rousing performance of "Rock That Body." They're a good act to book for a live show, consistent performers who are certain to fire up a crowd. I must say, will.I.am has sounded better vocally, and the song was extremely repetitive, but the stage show was as entertaining as you'd expect.
Ryan Seacrest's charity clip aired next. He took a trip to Africa as part of the Idol Gives Back event to tell us more about malaria, a highly preventable disease which is caused by insects. Unbelievably, something as small and cheap as mosquito netting can prevent the many, many deaths this illness causes. There's really no excuse for that.
The Top 7 Idols were again trotted out on stage, to bring the mood back up again after Seacrest's bummer clip. George Lopez was introduced in a totally transparent skit which implied that he actually bid on a charity auction in order to host the voting results of the night. In Seacrest-like fashion, Lopez called for the lights to be dimmed before asking for "disco lights."
After telling the Top 7 to stand so he could praise them, George Lopez walked to the judges' table. "It's about time somebody judged the judges for a change." To roaring applause, Lopez began to attack the panel. He bashed Randy Jackson for repetitive comments and Kara DioGuardi for not finding her own thoughts. Lopez then pronounced Randy "safe," as he's "the only brother on the show." "Every night you say, 'I wanted you to make it your own,'" Lopez turned to Kara DioGuardi. "Also every night you say, 'I wrote that song.'" Lopez then pronounced Kara safe as well.
In the bit that would not end, Lopez turned to Ellen DeGeneres. "Ellen, every night you say 'I love that, it moved me,'" he then declared her, also, safe. Attention was at last turned to Simon Cowell, who was kidded about his V-neck shirts and penchant for calling performances "rubbish." "Okay, Simon, America has voted, and you have to go back to England. But, since there is a big cloud of volcanic ash keeping people from traveling, Simon, you are safe."
The Ford video of the week was shown next. In this new waste of time, the Idols were put in work uniforms and photographed with stop-motion photography. The song sounded horrible and was utterly unrecognizable, and those damn videos get worse every week.
"Let's get to it for real," Ryan Seacrest brought a more dramatic mood to the stage as he appeared with his ever-present results night cards. Crystal Bowersox and Casey James were called forward to stage at center stage. "Neither of you have been in the Bottom 3 before tonight," Seacrest intoned. Casey James was then predictably banished to wait in anxiety, while Crystal was just as predictably declared safe.
Aaron Kelly and Lee DeWyze were the next to stand at center stage. Both had vocally strong performances, though Lee perhaps won more praise from the judges than Aaron. DeWyze was given his stay of safety and Kelly was then banished to sit in fearful silence with Casey James.
More results would have to wait, as the show was again taken to Pasadena. Jeff Beck and Joss Stone appeared on stage to sing "I Put a Spell on You," really an odd song. I was so flummoxed during the first few bars of the song, I wasn't sure if it was meant to be a serious performance. Joss Stone, whom I did not recognize in any way, was so over-the-top with her dramatics and her vocals that I was certain it was meant to be funny…or frightening. It very well might have been the very worst live performance I have ever seen. After the shock wore off, I literally felt offended. How dare the Idol producers foist this garbage off on us? Seriously, what the hell was that?
A clip of many celebrities followed this horrendous performance. Jane Lynch, Justin Bieber, Josh Grobin, Chris Rock, David Duchovny, Joe Jonas and Demi Levato introduced Kara DioGuardi's charity video clip. She also spent time in Africa, where medical care is desperately needed.
Morgan Freeman stood in Seacrest's spot on stage for the next installment of the event. Born and raised in Mississippi, Freeman spoke about the poor state of the nation's educational system. "Unless we change this, our kids today will not be competitive in the world."
Freeman traveled with Randy Jackson to Mississippi, where Save the Children is working to provide books, food and other necessities to poverty-stricken families. "Who would have thought that literacy is still a problem in one of the richest nations?" Randy sadly asked the cameras. Certainly not George W. Bush, who helped get our educational system into the damned shameful state it's currently in. Think of a nation where doctors make tons and tons of money and teachers can barely call themselves middle class.
Alicia Keys was then brought out on the Idol stage to very weakly deliver a lengthy number. She muttered her way through the two songs so badly, I had to wonder if she forgot the lyrics. She's so pretty, I'm not sure anyone noticed how off the vocals actually sounded.
Jonah Hill and Russell Brand were brought back, and this time it seemed the celebrity phone bank was in full swing. Those present were celebrity impersonators. The actual Slash, famed guitarist, was truly present. Tatiana Del Toro, sporting a new and fabulous hairdo, was also present. Jim Carrey arrived, saw the situation, and quickly bolted. Their skit was much, much more entertaining than George Lopez's few moments, but really the whole thing was quite unnecessary just the same.
The show was taken again to Pasadena, where Carrie Underwood performed "Change." She looked and sounded wonderful as always. The heartfelt song was easy to follow, nice and catchy and finally, we were treated to a decent performance. Carrie remains the best endorsement for the show, though I must admit I wasn't a fan during her season (number 4).
When Ryan Seacrest returned to the screen, Ellen DeGeneres stood with him to introduce her video clip. She traveled, with David Arquette, to an area in California where many families are struggling with hunger. The family featured on the clip contained two parents and three children, and though the man of the household is a math teacher he cannot afford to feed his family. Again, it's a damned sad state of affairs when physicians can make so much money and our teachers can't even afford the food they need to eat.
A video clip featuring Ryan Seacrest with Bill and Melinda Gates was shown next. Bill spoke about global health care, something of a hot-button topic right now. "It would cost you ten dollars to save a child's life," Melinda explained.
Wanda Sykes was the next to appear on the Idol stage to deliver her comedy bit. Sykes cracked a few jokes about Simon Cowell and Idol in general before talking at length about eliminations on the show. At least she's genuinely funny. "Shouldn't you make the person with the most votes sing?" She asked amid laughter.
Siobhan Magnus, Tim Urban and Mike Lynche were asked to stand in the center of the stage as Ryan Seacrest read the rest of the results. Siobhan Magnus was soon declared safe, leaving the two men waiting to learn their fate. Tim Urban was then banished back to the Bottom 3, a position he managed to escape for about two weeks, and Michael Lynche was sent back to safety. Casey James, Tim Urban and Aaron Kelly were the Bottom 3 of the night.
David Cook walked out on stage for more Idol Gives Back video footage. Cook traveled to Ethiopia for the event. He shed chilling light on the domestic slavery/sex trade issues happening in that part of the world. Some of the things he said were so appalling, I found them hard to believe. "They deserve a chance," he explained, with an appropriately somber tone, to the cameras.
An extremely sad video clip featuring Annie Lennox followed. Africa also has severe AIDS problems, an issue which Annie addressed in her segment. Bottom line, the country seriously needs help with many, many medical, food and general poverty issues. Lennox could not make it to the event due to catastrophic weather conditions in Europe, which is currently under a volcanic cloud of black ash. The beautiful, pre-recorded song she performed for the video package was extremely touching. Lennox is a well-known AIDS activist who has been very vocal in her mission to raise awareness of the disease.
The next performance was a hard one to top. An all-star group including Mary J. Blige, Orianthi, Travis Barker, Steve Vai and Randy Jackson came together on the big Idol stage to perform "Stairway to Heaven." Mary J. Blige looked fantastic and delivered beautiful vocals during the performance, because she has genuine talent and deserves to be a star. The same cannot be said for every act of the night, which is why Blige was saved for the end. Orianthi's guitar solo was the stuff of legend, and Jackson wasn't so bad on bass either. By far and away, this was the most energetic and exciting performance of the event.
After the judges stood to give the performance a standing ovation, Simon Cowell's video package played. He traveled to Douglas, Arizona, an extremely rural area of the US. "Dr. John" is personally helping the community by riding around in a bus to treat children. There are more than five thousand in the community, and before Dr. John they did not have a single pediatrician to provide health care. He's able to help and do great work in the community thanks to Idol Gives Back and the Save the Children program. More than fifteen million dollars was raised during the Wwednesday Idol Gives Back event, according to Simon Cowell's live update.
Sir Elton John joined Queen Latifah on the Pasadena stage. Nobility and royalty - after a fashion. He spoke about getting tested for HIV/AIDS and how important it is before he sat behind the piano to perform one of the greatest songs ever written - "Your Song" (I know, you thought I was going to say "Tiny Dancer"). John's sweet solo performance was absolutely the highlight of the night, not surprisingly. A consummate and wildly successful performer, Elton John was certain to be fantastic the minute he was booked.
At long last, Ryan Seacrest turned the house lights to red as Casey James, Aaron Kelly and Tim Urban lined up at center stage. Aaron Kelly - shockingly - was declared safe and sent away. Real jaw-dropper, that. Sadly, Tim Urban was then given the old heave-ho. He was the last-minute replacement for Chris Golightly, and never was meant to be in the Top 24. That Tim made it all the way to the Top 7 is actually a major victory, truly an American Dream come true. He's a cutie and he takes direction well. I don't know about y'all, but I think Tim could have a future in movies. Since the show was already twenty-eight minutes over by the time Tim's exit clip rolled, American Idol cut itself off before he performed his final song - if he ever got that chance at all.
And so, the last-minute replacement was eliminated in the same position during his Idol season as Jennifer Hudson during hers. I've only got two questions: which demographic is even voting for Aaron Kelly (because my money's on the elderly vote)?; and, when do we get to see more of Tatiana Del Toro?
Stay up to date on all the goings-on, and get all the rumors, gossip, spoilers and recaps right here - check out all our American Idol 9 posts.
Related Tags:
aaron kelly, alicia keys, american idol, american idol 9, annie lennox, bill gates, black eyed peas, carrie underwood, casey james, chris rock, competition, crystal bowersox, david cook, david duchovny, demi levato, ellen degeneres, elton john, george lopez, idol gives back, jane lynch, jeff beck, jennifer garner, jim carrey, joe jonas, jonah hill, josh grobin, joss stone, justin bieber, kara dioguardi, lee dewyze, live, mary j blige, mary j. blige, michael lynch, michael lynche, mike lynch, mike lynche, morgan freeman, music, orianthi, performance, queen latifah, randy jackson, reality, recap, recaps, results, russell brand, ryan seacrest, simon cowell, singing, siobhan magnus, sir elton john, steve vai, tatiana del toro, the black eyed peas, tim urban, travis barker, victoria beckham, voting, wanda sykes, will.i.am
© Gear Live Media, LLC. 2007 – User-posted content, unless source is quoted, is licensed under a Creative Commons Public Domain License. Gear Live graphics, logos, designs, page headers, button icons, videos, articles, blogs, forums, scripts and other service names are the trademarks of Gear Live Inc.