Wednesday February 17, 2010 1:02 am
American Idol 9: Hollywood Solo Performances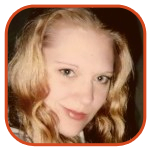 Tweet
Posted by K.C. Morgan Categories: Music, Prime Time, Reality, FOX, American Idol, Gossip, Video,
Hollywood's final solo performances are the last chance for the remaining American Idol 9 contestants, a huge field which was narrowed down to the seventy-one at the start of Tuesday's episode. The show began with the final deliberations, beginning near the end of the process which will give us 24 Top singers who will compete to be our Idol.
Per formula, the contestants were put into three different rooms. Angela Martin was in Room 3 with Hollywood standout Jessica Furney. Martin's entertaining performance was only passable vocally, though Kara DioGuardi and Randy Jackson both seemed to enjoy it.
Casey James was in Room 1, while his Hollywood Group member Jermaine Purifoy waited in Room 2. Both their solo performances were incredibly enjoyable and vocally strong, though extremely different from each other.
Andrew Garcia, Katie Stevens and Jermaine Sellers also waited in Room 1. Earlier in the day, Sellers made the bold choice to sing "Man in the Mirror," and some of the notes seemed to escape him. His rather rigid performance might not have won over the judges, but Sellers definitely has a great voice.
Siobhan Magnus, also in Room 1, put on a lot of charm for her solo performance before the judges. The girl certainly can't dress, but there's no question she has a lovely singing voice. Crystal Bowersox turned on all her bluesy charm to impress the judges, completely owning the song she chose to belt out.
Alex Lambert and Michael Lynche both sang "I'm Yours," to much success, but only Todrick Hall markedly changed the arrangement of the tune. Thaddeus Johnson also sang "Man in the Mirror," offering up a very rousing performance to get the crowd on their feet. He bravely belted out the tune, scoring applause when he perfectly hit the big notes. Together, they would all wait in Room 1 to discover their fate.
Room 2 contained Charity Vance, who squeakily performed before the judges for her solo performance. "Gravity" probably wasn't the best choice for pretty Charity. Tasha Layton, who was featured at the LA auditions, was very sharp when she sang, though there's no doubt she has plenty of true vocal talent in there as well.
Group Night tyrant Mary Powers gave the judges a rocking performance. "I think she's interesting," Simon Cowell told Ellen DeGeneres. Lloyd Thomas gave a soulful performance of Michael Jackson. Hope Johnson sang a Daughtry song she doesn't have the vocal chops for, proving that she's got a lot to learn about song selection.
Didi Benami and Lacey Brown were among those who waited in Room 3. Shelby Dresssel had difficulty remembering her lyrics before she performed, but she managed to deliver strong vocals to the panel during her turn in the spotlight. Aaron Kelly did not share the same fate. He completely forgot his lyrics on the big stage, and looked so lost and stuck that Randy Jackson actually tried to prompt him. Kelly managed to show off his vocal talent, but will it be enough?
Ashley Rodriguez delivered her tune perfectly, never missing a lyric or a beat. Lee Dewyze, Joe Munoz and Haeley Vaughn all delivered stunning vocal performances to impress the panel. Janelle Wheeler was also in Room 3 and visibly nervous, the aftermath of her rather weak, boring performance before the judges. "Wrong song," Kara DioGuardi noted as Janelle left the stage.
The Kodak Theater continued to be a cauldron of nerves as three rooms of hopefuls stewed in worried silence. The formula is thus: two of the rooms will be given good news; they will be moving on in the competition. The third room will experience the pain of rejection collectively. The remaining contestants are not guaranteed spots into the Top 24 by any means. They will each interview with the judges one last time to learn their fate either way.
But first, the tension must be allowed to build. Tori Kelly, previously unseen, offered a lot of showmanship during her turn in the spotlight. Lilly Scott, with the platinum blonde hair, somehow didn't seem to sell her performance as much as has in the past. Andrew Garcia, by contrast, seemed to own the spotlight during his turn on the big stage.
The judges walked first into Room 1, where Ellen DeGeneres attempted to warm up the crowd with some light banter. Her soothing words seemed to immediately indicate that she was in charge of giving bad news - a pure ruse. Andrew Garcia, Lilly Scott, Siobhan Magnus, Tyler Grady, Thaddeus Johnson, Michael Lynche and Katie Stevens would be moving on in the competition - for now.
The other rooms listened to the sounds of celebration, knowing that their own chances were all the slimmer. Room 2 tensed as the doors opened to reveal the judges. This time, Simon Cowell addressed them at large. "You watch the show, you know the score - right? Only two out of the three rooms are going to go through." The news, of course, was bad. No one wants to be the one to deliver this sad news, and the tasks is oft delegated to series bad guy Simon Cowell. Favorites like Hope Johnson, Mary Powers, Charity Vance, Brian Walker and Lloyd Thomas were thus dismissed from American Idol 9. C'est la reality.
Room 3 still awaited their fate, and stared at the judges with wide eyes as Kara DioGuardi and Randy Jackson addressed them. The celebration was lively when DioGuardi finally broke the news. Angela Martin, Jessica Furney and Shelby Dressel were among the favorites who would remain in the competition.
What goes up must come down. With forty-six contestants still remaining in the competition, the time for eliminations would come again.
Season 9 presented a different sort of final eliminations. Instead of riding up the elevator and walking down the lengthy hall, contestants were sent again into the theater area to hear their fate. Also for the first time ever, the judging panel is not drinking Coca-Cola. For its ninth year, the show has switched to Vitamin Water (which, incidentally, is still owned by Coca-Cola).
Michael Lynche was the first to take the long walk to the judges table, which sat at center stage. In addition to surviving all the grueling days of Hollywood Week, Lynche went through a huge life change by becoming a father for the first time. "I think you did improve over the past couple of days," Simon Cowell told him, but warned that he wasn't feeling "total belief" from Michael. Holding a straight face right up to the end, Simon Cowell finally delivered the good news - and proved one of our earlier spoilers. Lynche is rumored to have been kicked out of the Top 24 earlier this year, when one of his relatives spilled the beans that he was a Top 24 contender.
Didi Benami followed Lynch to the stage. Benami gained attention during her audition round and again in Hollywood Week, but she's picked up some more negative attention from the press. "How well do you think you did?" Simon Cowell asked her. Benami couldn't even get through the question without tearing up. "You're not one of the most consistent ones," Simon maintained his grim expression. Benami cried again when she got the good news - as suspected, she's in the Top 24. I am reminded of Brooke White, the girl Idol rammed down our throats for the whole of season 7.
Katelyn Epperly stuffed her wildly curly hair into her hat for her judging session. Ellen DeGeneres drew out the suspense on Katelyn, fraying the girls' nerves raw before delivering the good news. Katelyn hasn't been seen since the early audition episodes.
Shelby Dressel was also trotted out again for this episode, a voice we haven't heard for several weeks. "This whole week has been nuts, and I can't believe how far I've come," she told cameras before she took the long walk to the judging table. "It's kinda like a dream you don't want to wake up from," she summed it all up for Randy Jackson, who interviewed her for this final scene. Jackson was the bearer of bad news, and it was time to say good-bye to Shelby. "Don't let the dream end," he encouraged her. "It was the wrong decision," Simon Cowell stated after Dressel exited.
"It's so huge, you can't even comprehend it, you know," Casey James observed in an aside to the camera, as he waited it out with the other contestants in the holding room. James won over Kara DioGuardi by taking his shirt off during his audition. It was she who delivered the good news. James finally showed some emotion when he found out he had a place in Idol's Top 24, the first we've seen from the stoical country guy. James has also gained some extra attention from the press during his rise to the Top 24.
Aaron Kelley, one of the younger contestants, was the next to walk to the stage. Since Kelly committed the cardinal sin of forgetting his lyrics on the stage, there's a big question mark as to why he's still here. When he is singing well, however, Kelley delivers with a lot of strength. Ellen DeGeneres told Kelley what he was hoping to hear, and the Top 24 had one fewer spot open by the time he left the theater.
Lee Dewyze also struggled during Hollywood Week, though we'd hardly seen him before this episode to know that one way or the other. Lee's raspy voice could be a perfect fit for Idol, which Kara DioGuardi proved when she smilingly top him he's made it into the Top 24. Lee told Kara to "shut up" and choked up when he learned of his good fortune.
The other contestants in the holding room struggled to hold their smiles as spots in the Top 24 became fewer and fewer.
Todrick Hall has a lot of personality and great vocals to offer. A former co-worker of Fantasia Barrino's, Hall has performed on Broadway. He managed to keep his cool in front of the judges while he waited to hear what they had to say. "Yes," Kara DioGuardi smiled and gave him a simple answer. The surprise of her quick announcement finally put a crack in Hall's veneer. "I was so nervous!" He gave them hugs before he danced his way out of the room. Surprise contestant! Hall was not on the spoiler list, which makes him a twist in the Top 24 machine.
Jessica Furney was the next to appear before the judges. Her big voice was an immediate standout during her audition. She made it a point to make herself heard during Group Night, gaining esteem from the judges and applause from the other contestants who listened. Jessica isn't afraid to assert herself, a much-needed quality in any performer. "I won't delay this," Randy Jackson told her before he began to draw out the news, keeping Jessica in suspense. "You didn't make it this time," he regretfully told her. Furney tried to plead her case, but of course it was to no avail. There are, after all, only 12 spots for female contestants. "We're not going to change our mind now," Simon Cowell's tone was final. "You didn't sing as well as the others," he told her in an attempt to cut off her arguments. "You can definitely sing," Randy Jackson tried to soothe her. "This is not the end of the road of your career," Ellen DeGeneres remained kind. Finally, Simon Cowell had to be the one to send Furney on her way.
And so, Michael Lynche, Katelyn Epperly, Didi Benami, Casey James, Aaron Kelly, Lee Dewyze and Todrick Hall are in the Top 24…for now. The remaining contestants will be revealed in Wednesday night's follow up episode. In the meantime, check out all our other American Idol 9 posts.
Related Tags:
aaron kelly, alex lambert, american idol, american idol 9, american idol season 9, andrew garcia, angela martin, ashley rodriguez, brian walker, casey james, charity vance, crystal bowersox, didi benami, ellen degeneres, haeley vaughn, hollywood week, hope johnson, janelle wheeler, jermaine purifoy, jermaine sellers, jessica furney, joe munoz, kara dioguardi, katelyn epperly, katie stevens, lacey brown, lee dewyze, lilly scott, lloyd thomas, mary powers, michael lynche, randy jackson, recap, recaps, season 9, shelby dresssel, sidefeatured, simon cowell, siobhan magnus, tasha layton, thaddeus johnson, todrick hall, tori kelly, tyler grady
© Gear Live Media, LLC. 2007 – User-posted content, unless source is quoted, is licensed under a Creative Commons Public Domain License. Gear Live graphics, logos, designs, page headers, button icons, videos, articles, blogs, forums, scripts and other service names are the trademarks of Gear Live Inc.