Thursday February 11, 2010 3:37 pm
American Idol 9: Group Night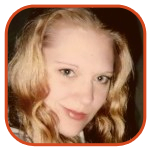 Tweet
Posted by K.C. Morgan Categories: Music, Prime Time, Reality, FOX, American Idol, Features, Video,
It's group night in Hollywood, which is always a drama-filled festival filled with massive amounts of tears, screaming…and some singing, too. It's likely the best episode of American Idol 9 , and what a pity it comes so early in the season.
Group night is about performance and showmanship, and some singers are more apt to bring that than others. The most talented performers often find each other, as was once the case with Blake Lewis, Chris Sligh, Rudy Cárdenas and Tom Low in Season 6. It's the task of every group to choose a number, assign parts and work out some choreography. Naturally, some are more successful than others, but those with real chops usually manage to come out of group night unscathed.
Denver group The Mighty Rangers auditioned together in the same city, making them a natural choice for group night. The group included audition standout Mark Labriola.
The Dreamers included Mary Powers, Alex Lambert and three other Idol contenders. This group spent much of their practice night figuring out who would continue to stay in the group. Mary was so bossy and controlling in her group, she almost couldn't come to terms with the musician who helped them practice.
Paige Miles and Thaddeus Johnson were part of Neopolitan, who ended up sharing practice space with the very loud group named Destiny's Wild. Audition standout Todrick Hall was part of the latter. As both groups tried to work on the same group song, natural tensions began to rise. Neopolitan did not rehearse until Destiny's Wild danced off to sleep.
Michael Lynche joined Team Awesome, taking a few minutes late in the evening to speak via cell phone with his wife. As much as he's been featured, it should be pretty clear by now that he's in the Top 24. As the night wound down, more contestants drifted off to sleep. For some, it would be their last night in Hollywood.
When the new day dawned, many of the contestants felt bright and chipper, but that would soon change as final rehearsals began. "I don't care what you do. Sing something," Mary Powers barked at one of her group members. Others began to learn that they didn't know their lyrics. As other teams prepared to take the stage, Michael Lynche was called away from the competition. His team mates waited for him as Michael helped his pregnant wife through the last stages of her labor. He became the proud father of a baby girl moments before he walked to the Kodak Theater to perform for the American Idol judging panel.
Faith, featuring Michelle Delamour, Ashley Rodriguez and Charity Vance, was the first group to perform. All three were good singers, but the song choice was awful and the choreography was lazy at best. "Charity, step forward," Ellen DeGeneres told her, though all three girls made it through group night unscathed.
Team Awesome then performed their number, Michael Lynche starting things off with his smooth vocals. Seth Rollins, Tim Urban and Michael Castro completed the group. Tim and Michael were given the good news by Randy Jackson.
Neopolitan, who had difficulties the preceding night with the group called Destiny's Wild, then took to the stage to sing the same Lady Gaga number as their rivals. The group is comprised of Liz Rooney, Thaddeus Johnson, Jessica Cunningham and Paige Miles. Simon Cowell seemed to truly enjoy the performance. Siobhan Magnus comprised the group. The ending of their number was awful, but they worked hard on their choreography and got the watching crowd excited. Ellen DeGeneres found it to be "surreal," but all of them made it through group night.
The Mighty Rangers were the next to perform. Tori Kelly, Maddie Penrose, Mark Labriola and Kimberly Kerbow formed this group. When Kimberly could not remember the words, the performance was called to a halt. The group was split when Tori Kelly and Maddie Penrose made it through the round, leaving the others behind.
Phoenix, who struggled through the group rehearsals, experienced even more drama at the last minute when contestant Kat Nestle decided to leave. "I knew that I would mess up, and I didn't want to, like, humiliate myself, you know?" She tearily explained to the cameras. Ben Honeycutt, Jeff Goldford, Moorea Masa and Jermaine Sellers were part of this group. The vocals were good, Moorea used the choreography that got her through group week in American Idol 8, but lots of the harmonies were off. Masa forgot some of her lyrics, which pretty much ensured she would not be moving on. She and Honeycutt were asked to step forward, which put their Idol dreams to an end.
Big Dreams bravely chose a Gwen Stefani song that became a big stumbling block for many other Hollywood groups. The group of Amanda Shectman, Matt Lawrence and two other contestants managed to completely mutilate the number, and the judges had to put a stop to the whole thing. "I'm sorry, it's the end," Simon Cowell told them, sending them on their way.
Inevitable heartbreak followed each new rejection, pain that's even more poignant when the room is also filled with screaming, celebrating contestants who have not yet been shunted aside by Idol. Ah, group night.
Middle C contained Janell Wheeler, Jermaine Purifory and Casey James, three who managed to harmonized beautifully. Andrew Garcia was part of Three Men and a Baby, a group which also contained Katie Stevens, J. B. Ahfua and another contestant. Both groups were put through en masse.
The Dreamers had more time than anyone to practice, as they were the last group to take to the stage. The collection of five continued to be overpowered by Mary Powers. The group also contained Hope Johnson, Margo May (whose voice greatly upset Randy Jackson) and Alex Lambert. "No more, no more," Simon Cowell called for mercy. "Those backgrounds were painful, dude," Randy cried. Mary, Hope and Alex were called to step forward, so their Hollywood dreams would continue to thrive. The others were dismissed amid a shower of tears.
Ninety-six began group night, and by the end of it all only seventy-one remained. The field will only continue to get smaller and smaller - until one stands alone. Next week's solo performances will truly separate the wheat from the chaff, and by the end of it all the Top 24 will be (officially) revealed.
Check out all our other American Idol 9 posts.
Related Tags:
alex lambert, amanda shectman, american idol, american idol 9, american idol season 9, american idol top 24, andrew garcia, ashley rodriguez, ben honeycutt, big dreams, casey james, charity vance, destiny, destinys wild, ellen degeneres, faith, group night, hollywood, hope johnson, j. b. ahfua, janell wheeler, jareb liewer, jb ahfua, jeff goldford, jermaine purifory, jermaine sellers, jessica cunningham, kara dioguardi, katie stevens, kimberly kerbow, kodak theater, kodak theatre, liz rooney, maddie penrose, margo may, mark labriola, mary powers, matt lawrence, michael castro, michael lynche, michelle delamour, middle c, moorea masa, music, neopolitan, paige miles, performance, randy jackson, recap, recaps, season 9, seth rollins, simon cowell, singing, siobhan magnus, team awesome, thaddeus johnson, the dreamers, the mighty rangers, theri, three men and a baby, tim urban, todrick hall, top 24, tori kelly, video, videos
© Gear Live Media, LLC. 2007 – User-posted content, unless source is quoted, is licensed under a Creative Commons Public Domain License. Gear Live graphics, logos, designs, page headers, button icons, videos, articles, blogs, forums, scripts and other service names are the trademarks of Gear Live Inc.