Thursday January 14, 2010 6:39 pm
American Idol 9: Atlanta Auditions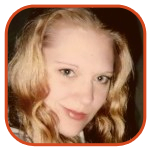 Tweet
Posted by K.C. Morgan Categories: Music, Prime Time, Reality, FOX, American Idol, Gossip, Video,
Mary J. Blige was the guest judge for the Atlanta auditions, which were taped during American Idol's summer scramble to negotiate contracts and fill Paula Abdul's spot on the panel.
Dewone Robinson was the first contestant to be featured, and it seemed pretty clear early on that he was going to tank. He was predictably horrible and incredibly strange, reducing the female judges to laughter. Simon Cowell called it "one of the worst original songs" he's ever heard. Robinson then launched into a few bars of Rick James. Randy Jackson, fed up, finally started screaming for security. Dewone sang himself on down the elevator.
The next auditioner, Keia Johnson, is a former Miss Congeniality and positively adorable. She belted out Celine Dion powerfully, immediately shutting up the panel. "She can sing," Mary J. Blige stated. Keia grew increasingly excited as each judge, one by one, gave her the "yes" vote. Her audition is viewable in the video above.
Miriam Lemnouni chose a Miley Cyrus song. Noel Reese belted Whitney Houston. Tisha Holland delivered a little soul. All three became part of a "you're going to Hollywood" montage.
Jermaine Sellers, however, has a story, so his audition footage was not to be cut down so severely. He sang "One of Us," much to Kara DioGuardi's delight, delivering a very unique and heartfelt version of the tune. "This kid is hot, Simon," Randy Jackson enthused.
Christy Marie is a local Atlanta TV personality with a smile that's perfectly cut out for the job. She chose "Love is a Battlefield," a bold choice, and did not at all manage to deliver (though I sorely wanted her to). Simon Cowell remained untouched by her heartfelt plea, and Kara DioGuardi pulled no punches in ripping Christy's dreams to shreds. More sad faces followed Christy's, and they all took the long elevator ride of disappointment.
Bridge-jumping Tennessee girl Vanessa Wolfe brought the mood of the show back up again with loads of down-home charm. "I don't really have a life," she told cameras. "I don't really have very much, you know." She showed off a dress that cost $4.50. "I want to make somethin' of myself." Her sincerity on camera almost brought a tear to my eye. There was a certain charm to her voice, but the strength of her vocals is a little questionable. All four judges loved her just the same, though Simon Cowell cautioned her to practice and believe in herself.
Jesse Hamilton had three brushes with death and an even thicker southern accent than Vanessa. He was so overcome with nerves during his audition, he couldn't remember the beginning of his song. Mary J. Blige became hysterical with laughter during the audition.
Holly Harden dressed up like a guitar for her audition and had an adorable southern accent. She sang a Loretta Lynn number, and wasn't absolutely horrible. Simon Cowell called the whole thing "slightly bizarre," but thought she was very fun. Holly walked away with a golden ticket, though she didn't make a fan of guest judge Mary J. Blige.
Mallorie Haley, South Dakota resident, is absolutely lovely with a voice to match. Mary J. Blige was very impressed. Mallorie managed to get a unanimous positive vote from the panel. A golden ticket montage followed, showing many happy faces.
A dude calling himself Skii Bo Ski (real name: Antonio Wheeler) appeared next. I think he'd be a great candidate for VH1's Tool Academy. Surprisingly, Skii Bo Ski actually had some vocal ability. "The singing was awful. The dancing was terrible," Simon Cowell dryly reported. "You really had a good voice," Kara DioGuardi told him. Mary J. Blige also liked the voice. Skii Bo Ski ended up being one of the most entertaining contestants of the episode. The ladies loved him, but both Randy and Simon seemed annoyed. Nonetheless, Skii Bo Ski left the room with a golden ticket.
BFFs Lauren Sanders and Carmen Turner followed, two adorable southern girls who have been besties since third grade. Lauren sang in a sweet soprano; Carmen sang with more power and beauty. Simon found Carmen to be more talented. Randy, Kara and Mary gave the "yes" vote to Carmen but not Lauren. Cowell offered the "consolation" that he would have said no to both, and predicted that they won't be far apart for long.
The next featured contestant was Bryan Walker, a very likable every day hero. He sang "Superstar" in a very soulful voice, doing more than enough to warrant a trip to Hollywood. Kara DioGuardi is ready to "expect the unexpected" from him.
Lamar Royal delivered his song very aggressively, which was more frightening than anything. Randy Jackson called it "torturous," and didn't want to hear another song. Royal became very agitated when he was rejected, violently swearing. Without Simon Cowell steering the panel, the three judges were reduced to ineffectually arguing with him. Royal sang as security swarmed around him. His exit was peppered with profanities.
General Larry Platt, 62, came in next to sing "Pants on the Ground." Evidently an original song, the tune was something of a PSA which entreated young folk to pull up their pants. Platt even had a few break dancing moves to go with his number. "I'm going to buy some belts after this," Randy Jackson declared.
So ended Atlanta, the prelude to next week's Chicago auditions. We'll hear more singing, see more guest judges and likely watch Simon Cowell grow increasingly annoyed with American Idol 9. He left the Atlanta auditions at one point without a word of explanation, and his vexation is becoming more and more noticeable as the days without Paula wear on. I'm looking forward to open hostility during live episodes.
(Make sure to check out our other American Idol 9 posts.)
Related Tags:
american idol, american idol 9, american idol season 9, antonio wheeler, atlanta auditions, auditions, bryan walker, carmen turner, christy marie, dewone robinson, fox, general larry platt, holly harden, jermaine sellers, jesse hamilton, kara dioguardi, keia johnson, lamar royal, larry platt, lauren sanders, mallorie haley, mary j blige, mary j. blige, miriam lemnouni, music, noel reese, pants on the ground, randy jackson, reality, season 9, sidefeatured, simon cowell, singing, skii bo ski, tisha holland, vanessa wolfe
© Gear Live Media, LLC. 2007 – User-posted content, unless source is quoted, is licensed under a Creative Commons Public Domain License. Gear Live graphics, logos, designs, page headers, button icons, videos, articles, blogs, forums, scripts and other service names are the trademarks of Gear Live Inc.